Repairing Cat Scratched Upholstery
An Easy Way to Hide Damage on Furniture Caused by Pets!
Our sofa is relatively new… Like, it's barely a year old. Our cats, The Parkour Champs, have treated the side like their own personal  scratching post. I totally didn't think about that happening when I bought the sofa. Now, it looks like trash and I really needed a quick and easy way to fix it. I found something to use in repairing the cat scratched upholstery that made it easy and inexpensive!
I bought "Anti-Scratch Cat Training Tape" to apply to the sides where they were scratching. My first clue should have been the statement on the front of the package that says, "Your Cat Deserves the Best"… Eyeroll. Right. Obviously, the tape didn't work, nor did it train the cats.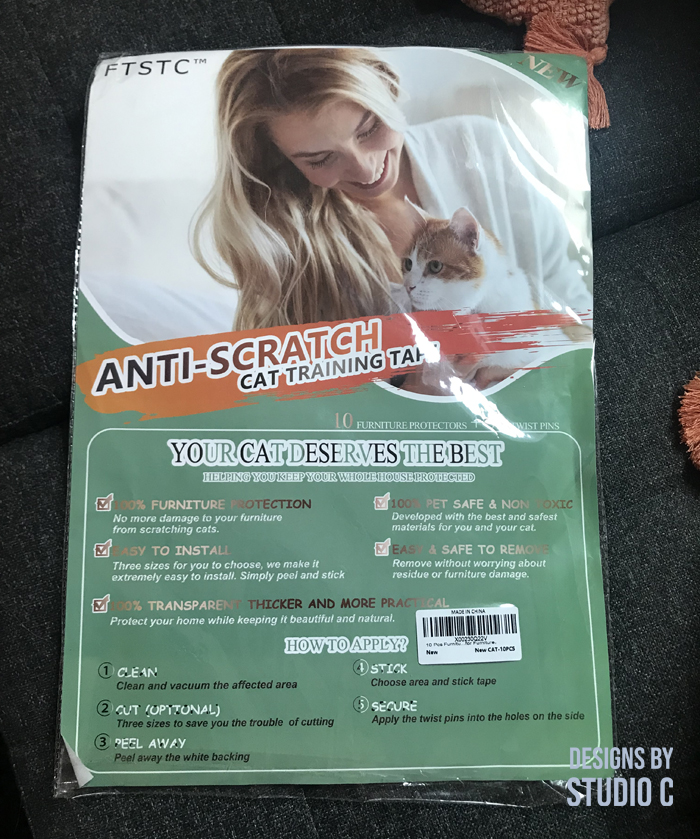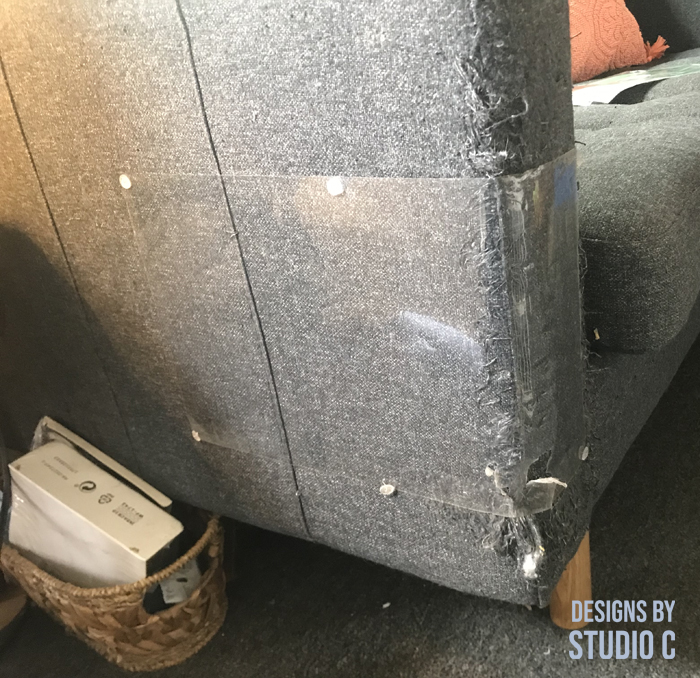 I'm always inspired by things I see at IKEA and while shopping there one day (we go there maybe once a year), I found a super-simple way to fix the sofa. In the area where they display the sofas, I found the Rodeby which is essentially narrow bamboo slats secured to a piece of canvas. It folds over the arm of a sofa to make a "table". It's really not rigid enough to be a table, per se, but I thought it would be the perfect thing for the couch corner repair. Plus, it was only $20.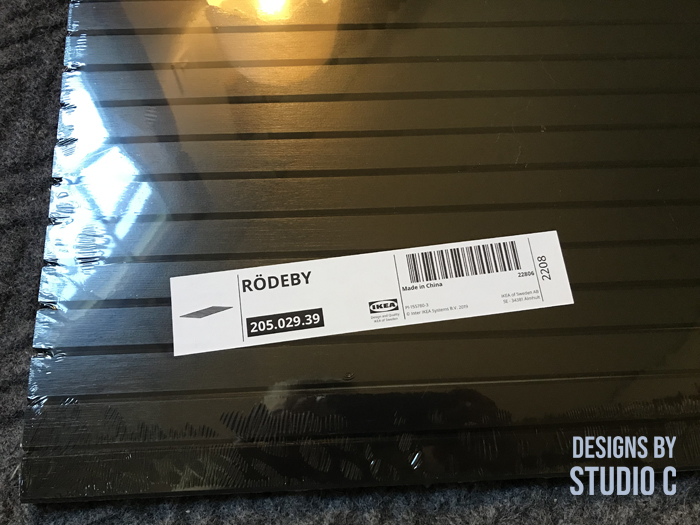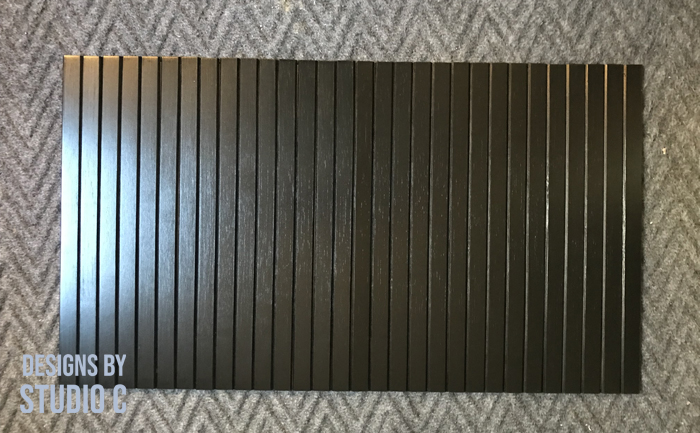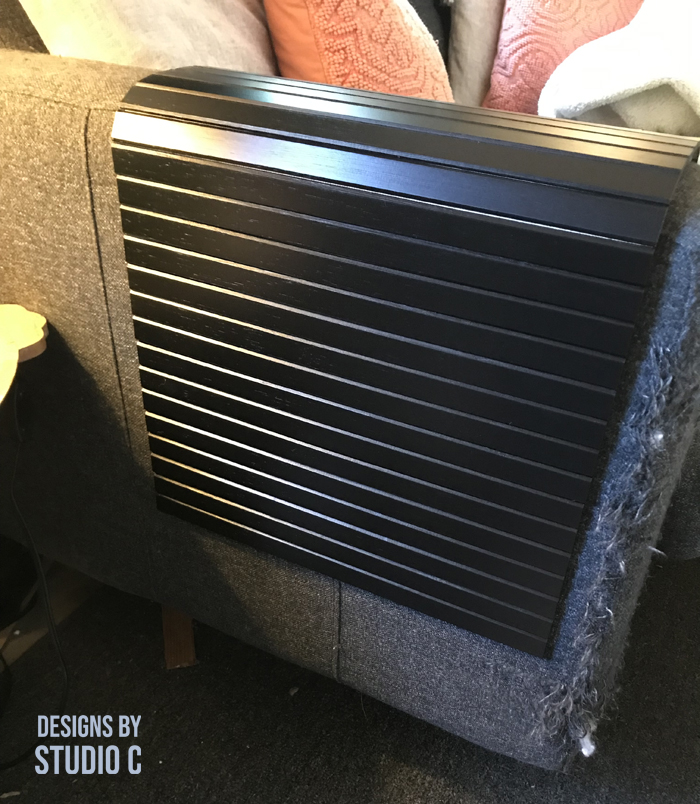 The piece is quite long (it would actually make a great table runner) and just happened to be the right size to cover each side where the cats were scratching the furniture. I was able to cut the piece in half with a craft knife.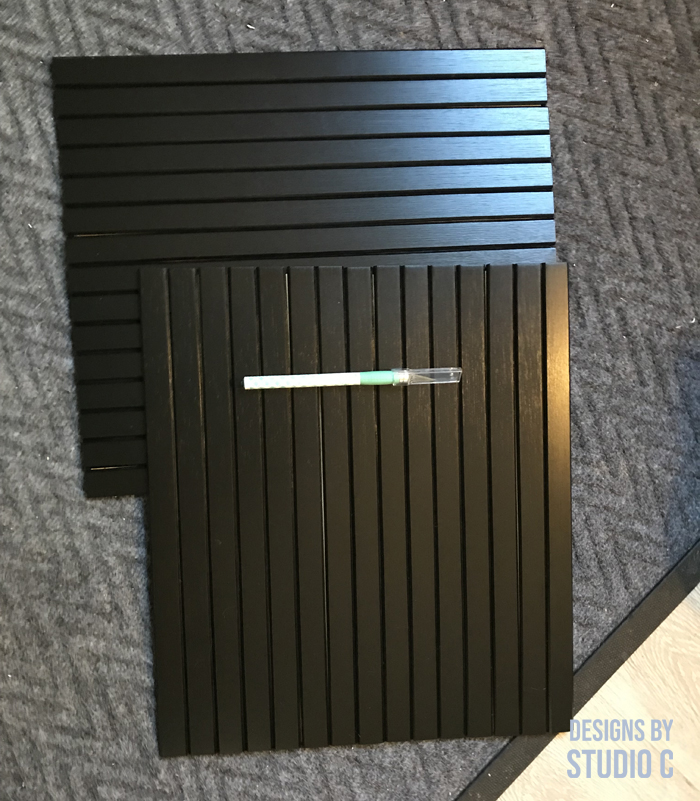 I positioned the piece on the corner of the sofa and secured the piece in place using 1-1/4″ brad nails sporadically placed between the slats. In case I need to pull them out at a later date, I didn't drive them too tightly – just enough to hold the piece in place. I then repeated the process on the other side.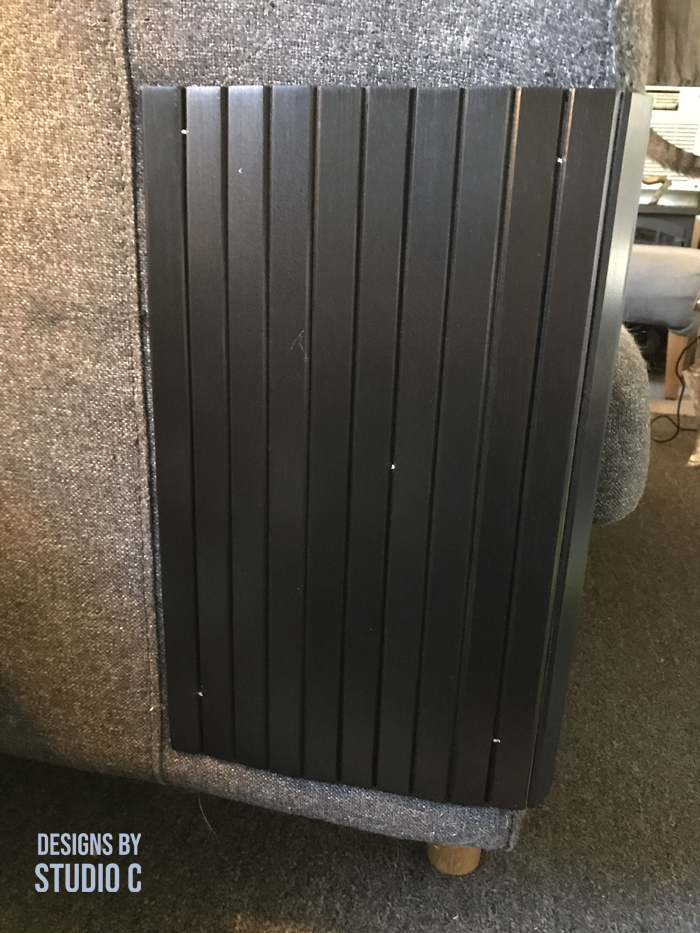 Guess what? It IMMEDIATELY put an end to the cats scratching the furniture! I win, you furry jerks – at least until they move on to something else.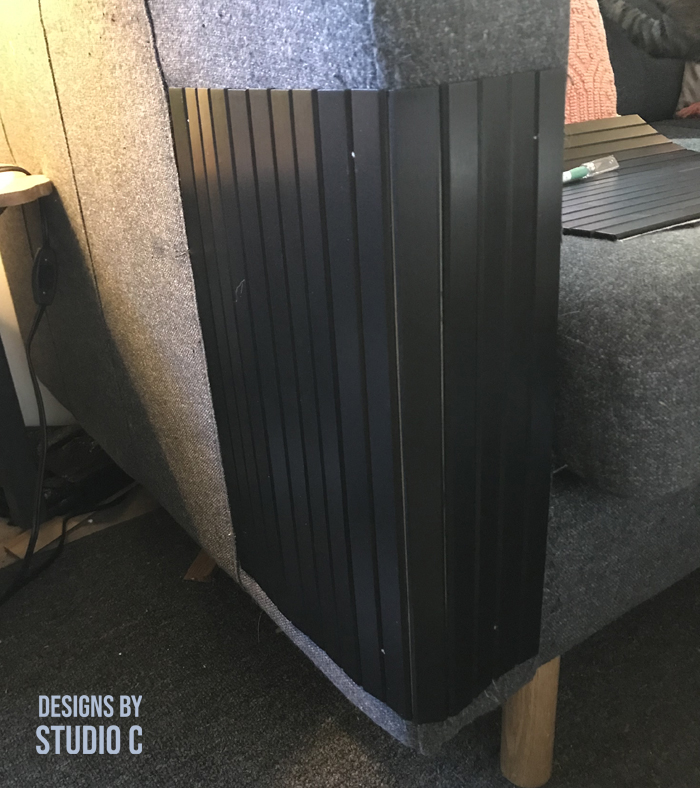 For the top cushion, I could turn it around but I decided that I didn't want to give the cats the opportunity to tear that up, too. I bought a beautiful patterned woven blanket (<– affiliate link!) to cover the cushions.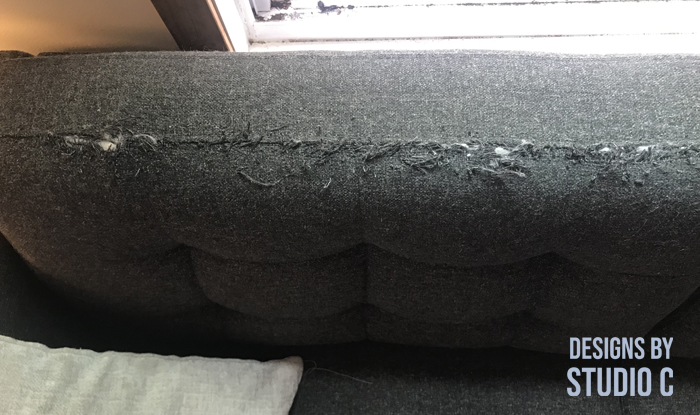 What did you do to fix upholstery where the cats scratch it? Leave a comment below! I'd love to read your tips, and they may be helpful to someone else!