Easy to Build Furniture Using Old Doors
There is a charm in old wooden doors, and they can be used in some fabulous furniture and building projects! The following project ideas for doors will hopefully inspire you to create something fabulous (and definitely useful!) for the home. Old doors can be found in salvage yards, flea markets or thrift shops (hello Habitat for Humanity ReStore!) for a seriously reasonable price!
A Bookcase or Two
Inspired by another blogger's project, I built this old door bookcase and painted it a shocking pink color (then immediately sold it!). The door is split in half and I built frames to hold the shelves. It is an incredibly easy project that can be completed in a weekend.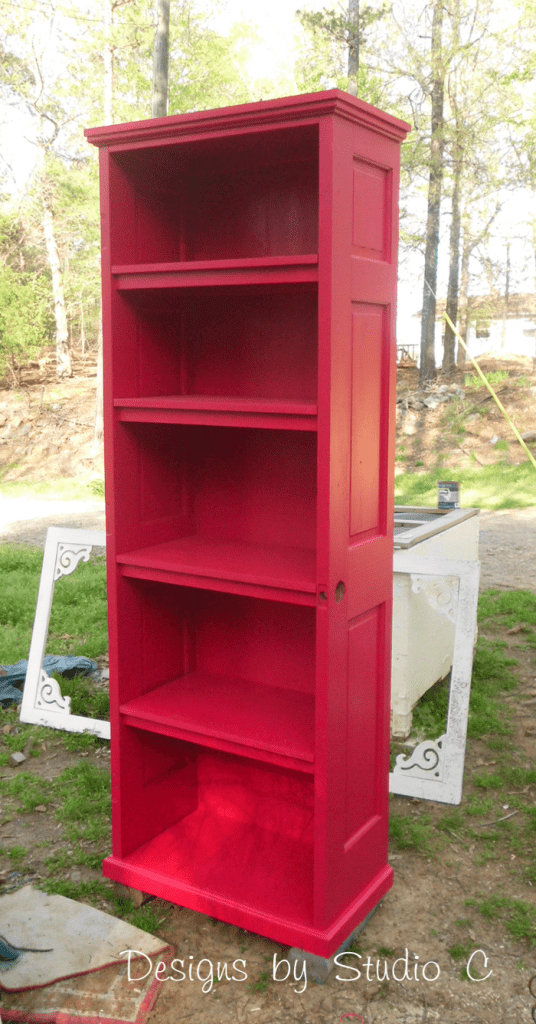 Another option is a bookcase that fits into a corner. The door was split in half (not equally, of course) and triangle shaped shelves were secured to the door pieces. This bookcase is also easy to build, and is perfect for a small space!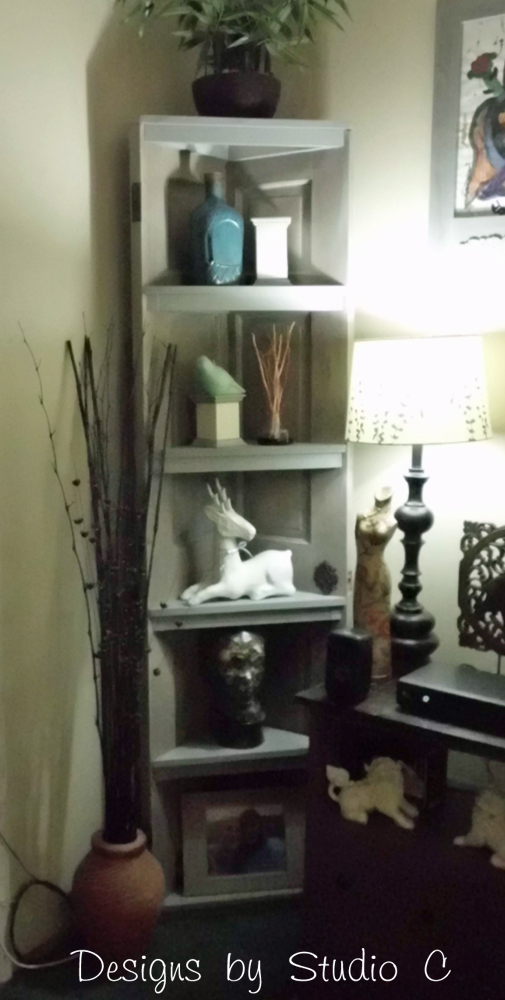 An Easy to Build Bench
An old door also makes a fabulous bench. This project was ultra simple because there really is no "building" involved. Just add furniture legs to the bottom either using plates or by building a frame, and that's it! It's the perfect piece for the indoors or outdoors in a covered space.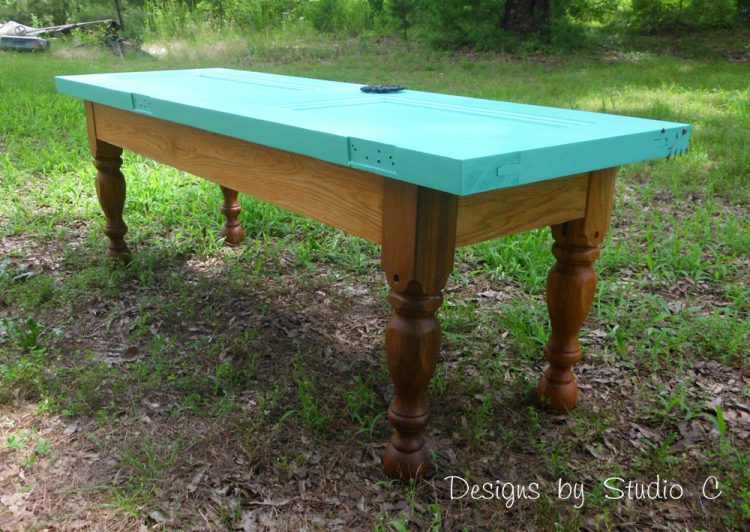 A Beautiful Piece for the Entryway
When I found this narrow door, I knew exactly what I wanted to make with it. This piece features a light (that plugs in!), a mirror and a shelf under the table top. It's the perfect piece for an entryway to stash keys, a purse or messenger bag or even just a lovely vase with flowers.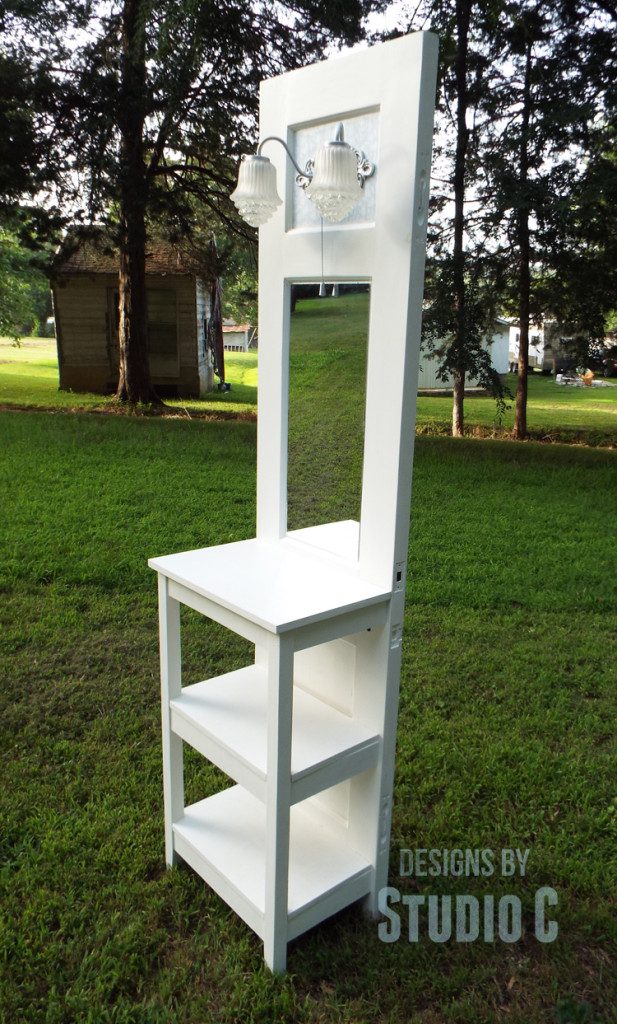 A Small but Fabulous Table
This little table was made using part of a door that was cut to make a bench, and this piece almost became a piece of wall art! I built a frame with legs, then attached the door piece to the top. A piece of acrylic or Plexiglas can be added to the top for a solid surface.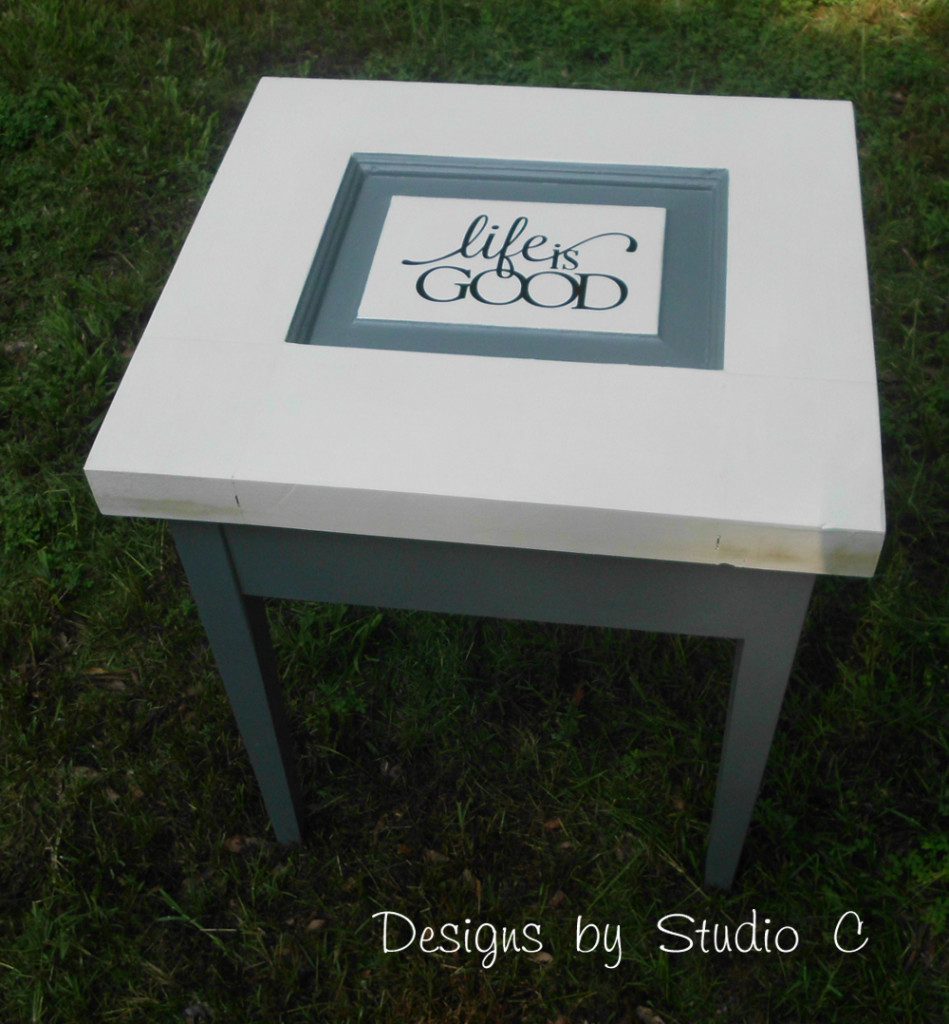 Use Old Doors to Build a Structure
I was able to score four wooden doors for free and created this amazing shed with them. This is probably my all-time favorite build, and features a deck base, shelving between the studs and a super-solid roof. Though the shed needs new paint, it is still standing strong and keeps all of my yard tools, including my camping gear and wet/dry vac totally safe and dry!
There are several other DIY door projects on the site to build – just enter "old doors" in the search bar! Have other project ideas for doors? Leave a comment below!