Product Review – Deck Restore by Synta
The deck on my house, built out of treated lumber, has been looking a little worse for wear lately. My boyfriend and I saw Deck Restore by Synta in our local home improvement store. We were very curious so we stopped and watched the video displayed at the store. (The video can be viewed at their website – the address is at the end of this post!)

The product resurfaces the wood and fills cracks up to 1/4″ wide. It is supposed to be weatherproof, crack resistant, and maintain its look for many years. It comes in a box with two gallons of the product (tintable to tons of different colors) and a special honeycomb roller for $49.00 in my area. It also comes in a 4 gallon bucket for $89.00. Since I have a large deck, I bought the box and the bucket.
The directions recommend thoroughly cleaning the deck and letting it dry completely.  So after a thorough cleaning, we got started…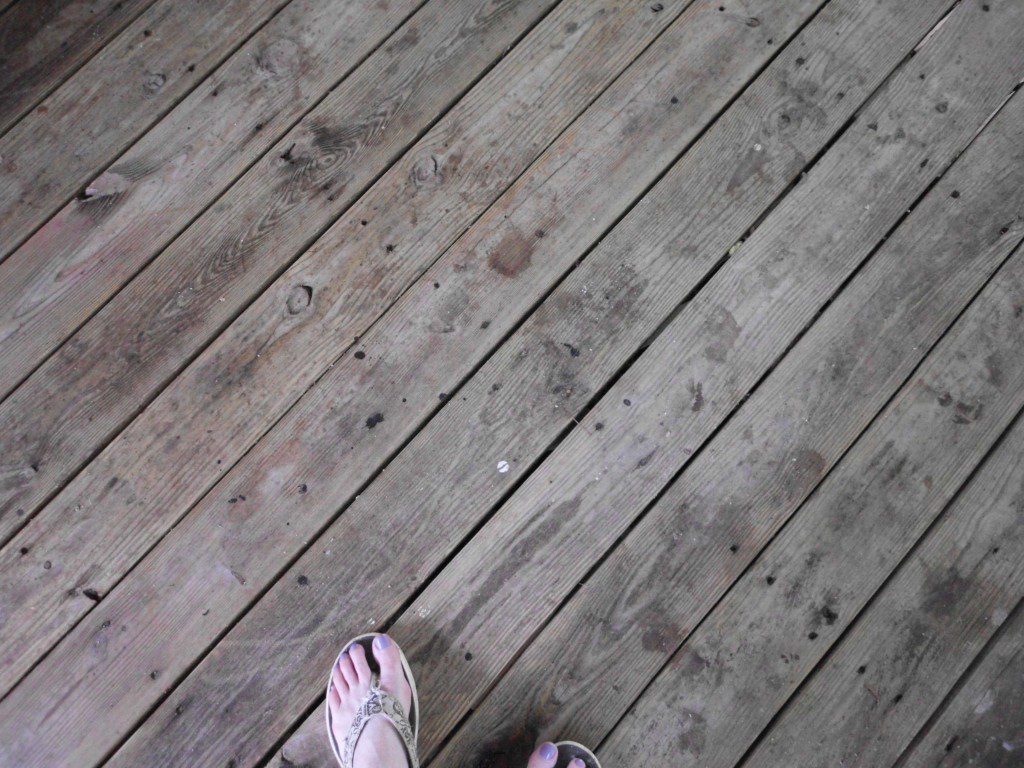 The product is very thick… almost like a Wendy's Frostie!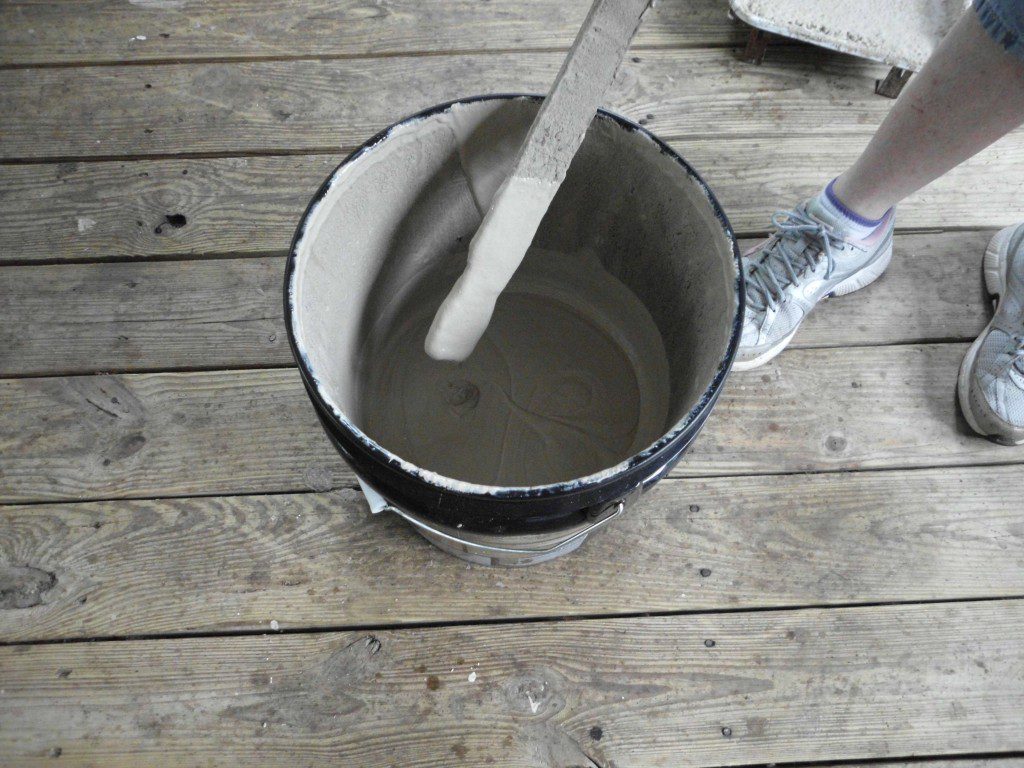 It is not recommended to apply the product to posts or rails but we did it anyway. It adhered nicely and filled the cracks like I was hoping it would. Be warned, the first coat looks horrible but don't give up! The first coat is mainly a "base" and is really the most work because you are filling all of the joints, cracks, corners, etc. While Matt applied the product with the roller, I followed behind him with a brush smoothing the product and making sure it filled the cracks. It was uneven and blotchy which is why a second coat is needed.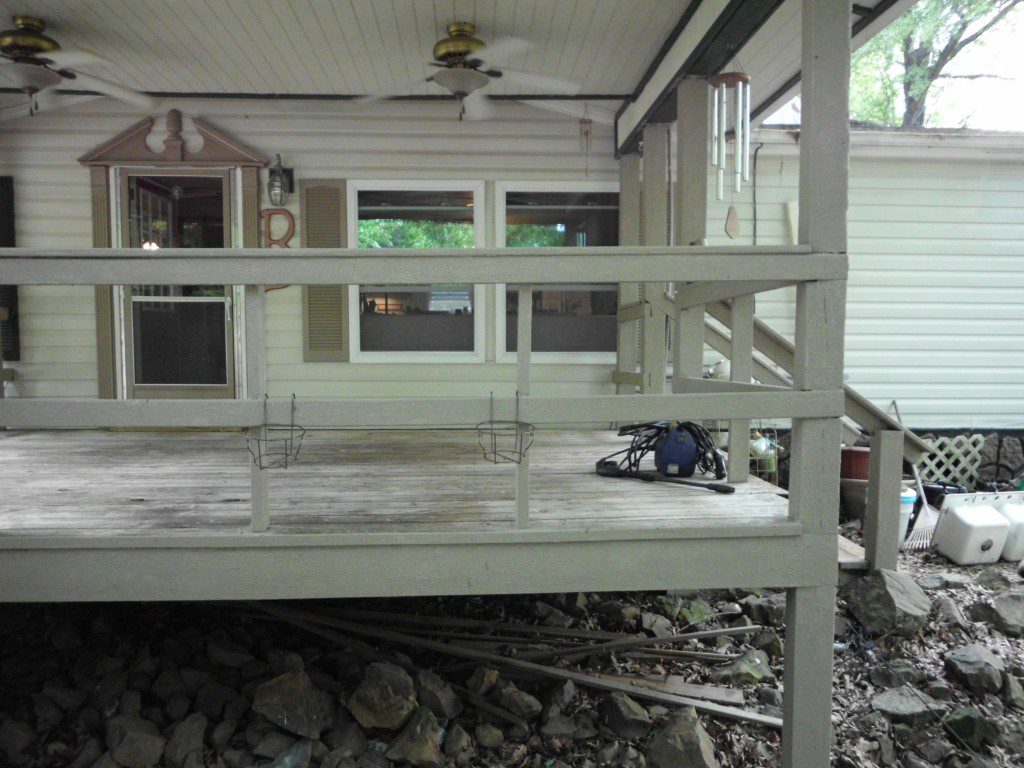 The second coat was much better! We used the roller only and it looks fabulous! It has such a fabulous texture and the deck looks totally different! We are both pleased with the results and although it was a ton of work, it was well worth it!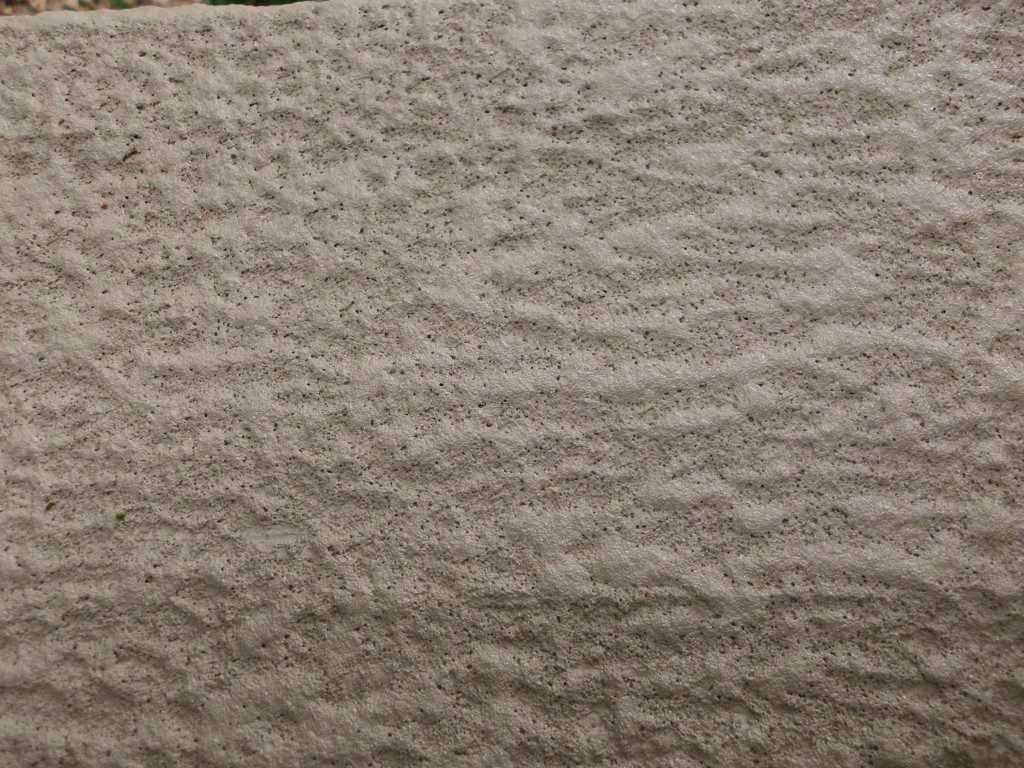 The only drawback is that it took a lot more product than I anticipated – I had to buy another bucket as well as two more gallons but I love the way it looks (and I get to reuse the buckets, too!). In fact, I don't have any "finished" pictures because I still have to buy more to finish the steps! Ugh!!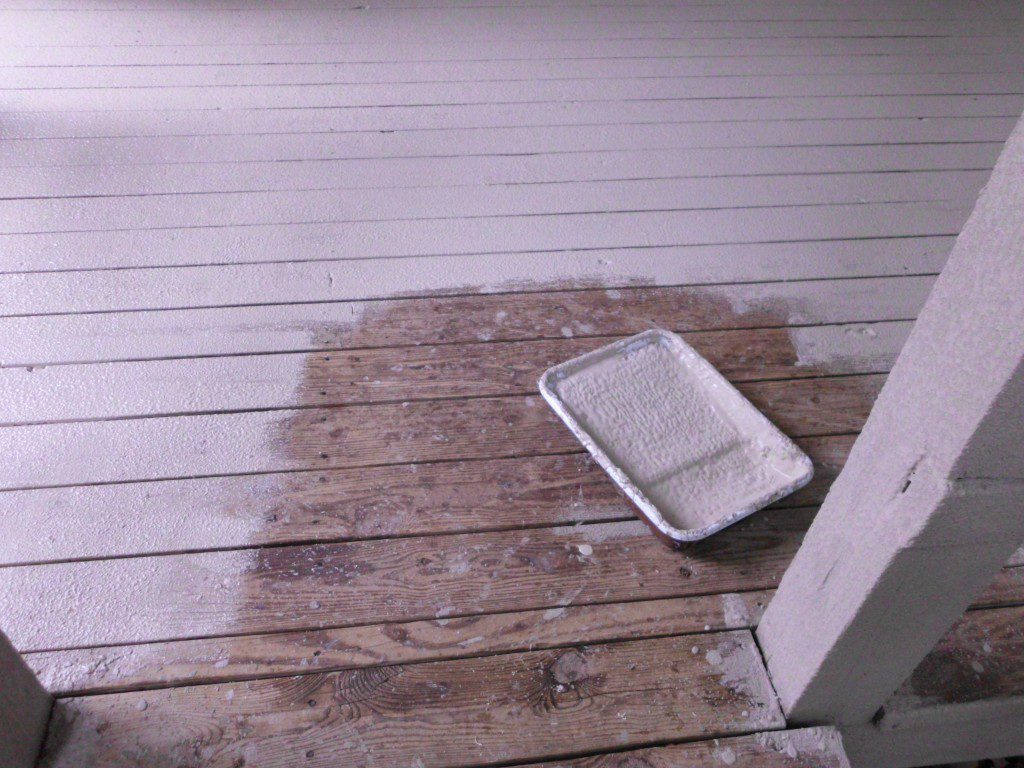 But don't just take my word for it… There are a ton of reviews on the internet for this product! Don't be afraid to try it because it looks much nicer than staining, especially if your deck has lots of cracks or knots in the wood.
This is NOT a sponsored post – I paid for the Deck Restore with my own money!
Originally posted 2012-04-29 08:00:03.