DIY: Mid-America Shutters
An Exterior Upgrade to the Home
Thank you so much to Mid-America Components for furnishing the new shutters for the exterior of my home! (This is a sponsored post, and the content is my own.)
This is the time of year when everyone is working on the exterior of the home. The weather is warming up, and it is time to give the home a fresh, new look. A new look, however, doesn't have to break the bank and can easily be completed in a few hours. When I was contacted to receive a set of Mid-America Shutters for the exterior of my home, I was thrilled! Not only do shutters look great framing windows (which I just recently replaced myself), they also give the home a finished look and to me, make it look larger.
The cool thing about Mid-America products, is that the components are made to work together. The shutters coordinate with their door surrounds, trims and vents for the home for a more cohesive and "pulled together" look. Mid-America products are made in the USA, and are impervious to moisture and insects.
Offering the largest selection of exterior home products in the industry, Mid-America is recognized as one of the leading manufacturers in siding accessories. Mid-America is built on a strong commitment to its customers as well as product innovation, performance and sustainability.
Mid-America provides a wide variety of styles, lengths and colors of shutters to choose from. For custom color matching, there are paintable shutters, as well. I chose the standard single panel shutters in Clay which would match the tan trim around my home. They were so easy to install – I installed four sets and did it myself within a couple of hours!
I started by marking the holes for the anchors on the frame of the shutters. I wanted the anchors to be in the middle of each of the horizontal rails, as well as one anchor in between. I drilled a 1/4″ hole at each marking.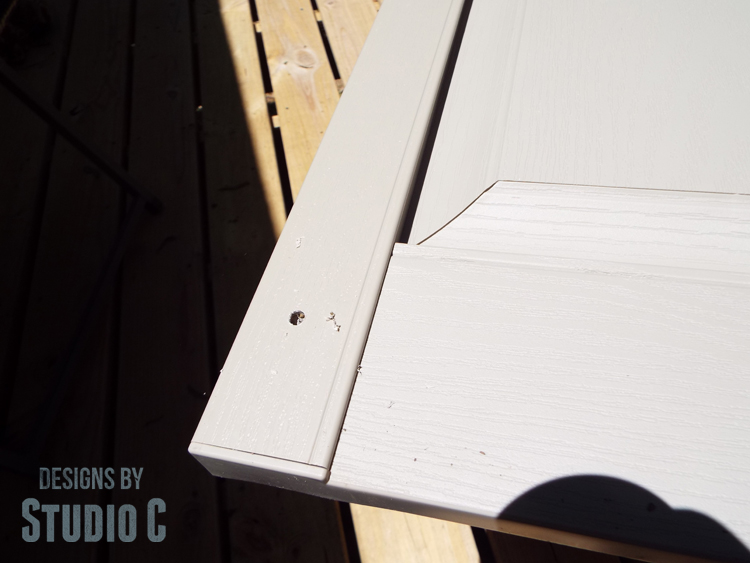 I held the shutter up against the window trim, then drilled a hole through my siding into the sheathing. I inserted an anchor and tapped the anchor into place with a rubber mallet. I didn't want to set the anchors too firmly into place so that it dented the shutter. This would cause cracking due to expansion and contraction. I continued with the remaining holes, adding one anchor at a time.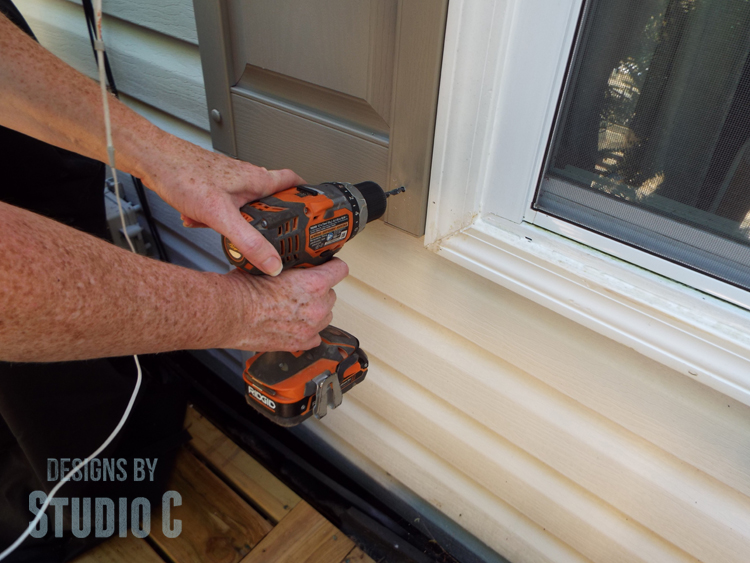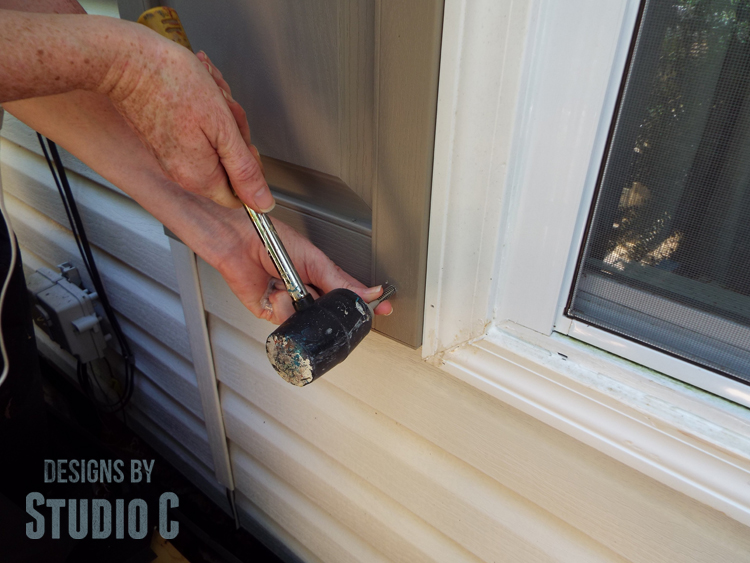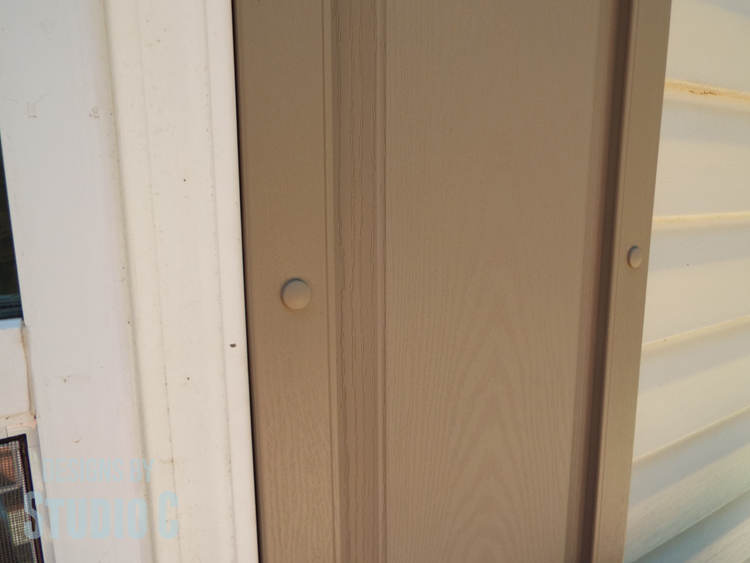 The shutters look so great on my home! I am very happy with the quality, ease of installation and the style! They took a couple of hours to install from start to finish which was perfect for instant home upgrade gratification!
Connect with Mid-America on Instagram, Pinterest, Twitter, Facebook, LinkedIn and YouTube.