How to Make a Saw Blade Clock
Repurpose That Old Saw Blade to Into a New Clock!
A few days ago, I wrote a post about changing a saw blade but what do you do with the old blade? Well, make a clock out of it, of course! Kinda reminds you of seventh grade shop class, doesn't it? (For the record, though, I didn't have wood shop in seventh grade I had metal shop!) Anyway, not only does a saw blade clock make the perfect gift, it will also add that finishing touch to the "shop decor"!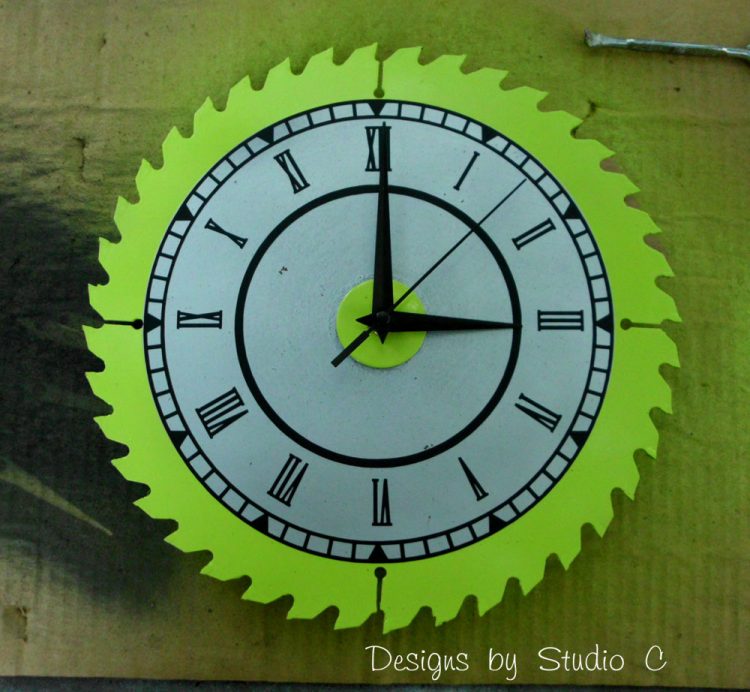 Materials:
Old saw blade
Spray primer and paint
Clock movement (<– affiliate link!)
Fender washer
Decoration of choice – vinyl numbers, stencil, paint, etc.
So when I changed the blade in Big Daddy (my table saw) I was left with his old blade, and without sounding too terribly dorky, I was a bit sentimental about it. After all, this blade cut all of the plywood for my kitchen cabinets as well as numerous other projects over the past few years I've had Big Daddy. Since I am going to be doing a major overhaul of my sewing/crafting/office room which is a 10′ x 16′ portable building, I figured a saw blade clock would be an awesome addition to the decor!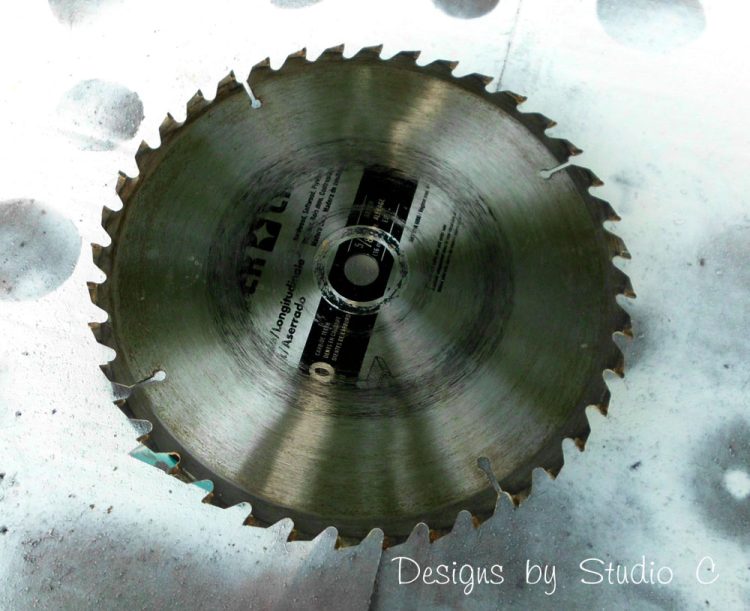 Start by cleaning off any pitch or sawdust from the blade, then give the blade a couple of coats of spray primer.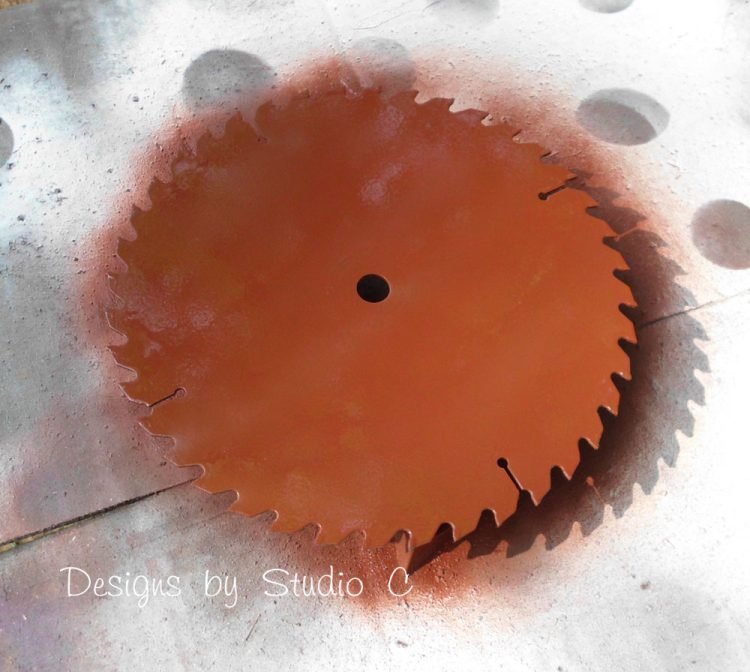 Pick a color of spray paint that will reflect your style… For once, I did not choose a wild or bright color. I spray painted the blade using a Metallic Aluminum spray paint by Rust-Oleum.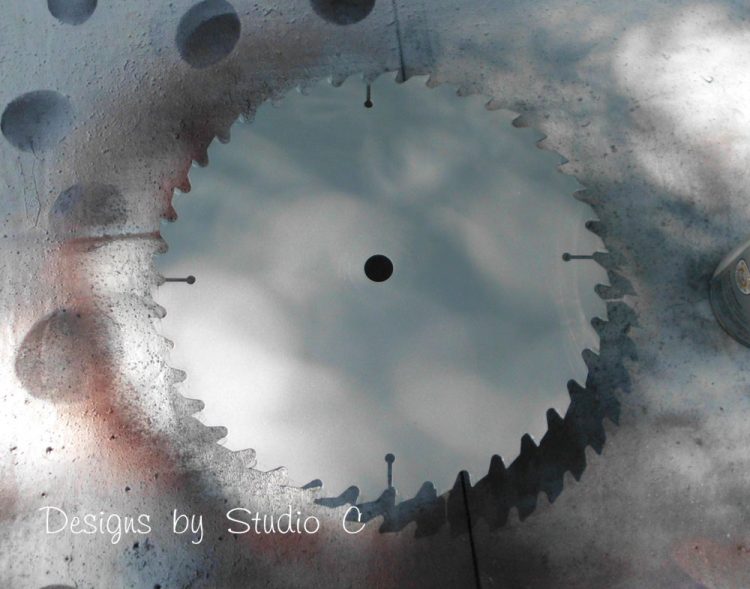 The "neutral" paint didn't last long… I had to step it up a notch. I decided to cut a circle from Contact paper and position it in the center of the saw blade so I could paint the edges lime green (Key Lime by Rust-Oleum, to be exact!). Once the paint was dry, I removed the circle.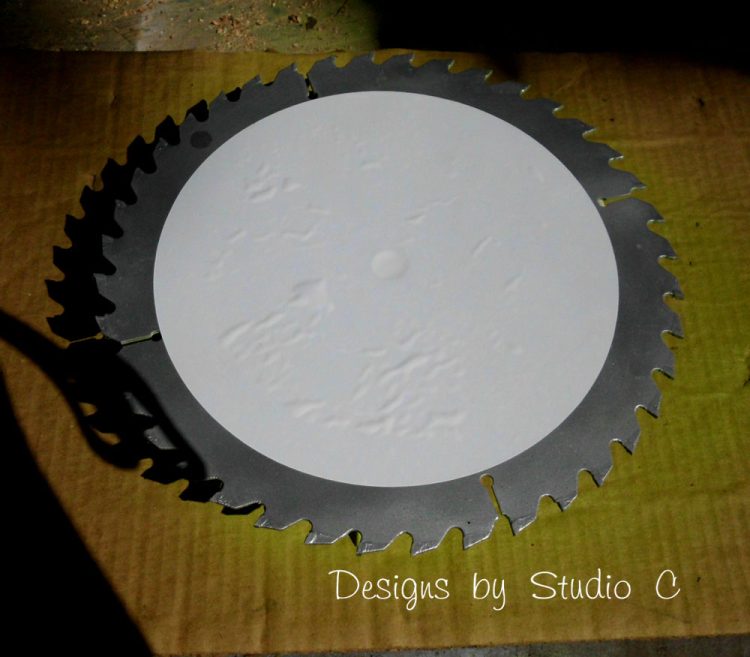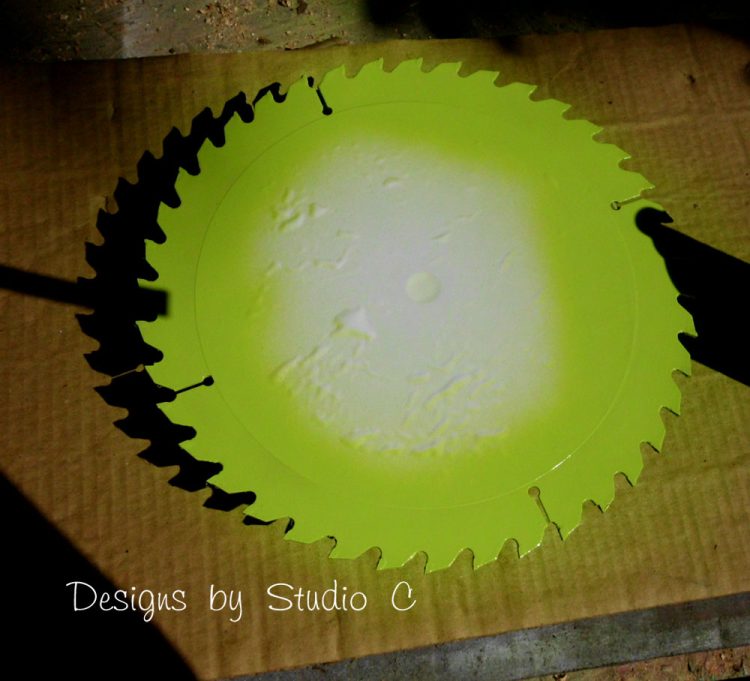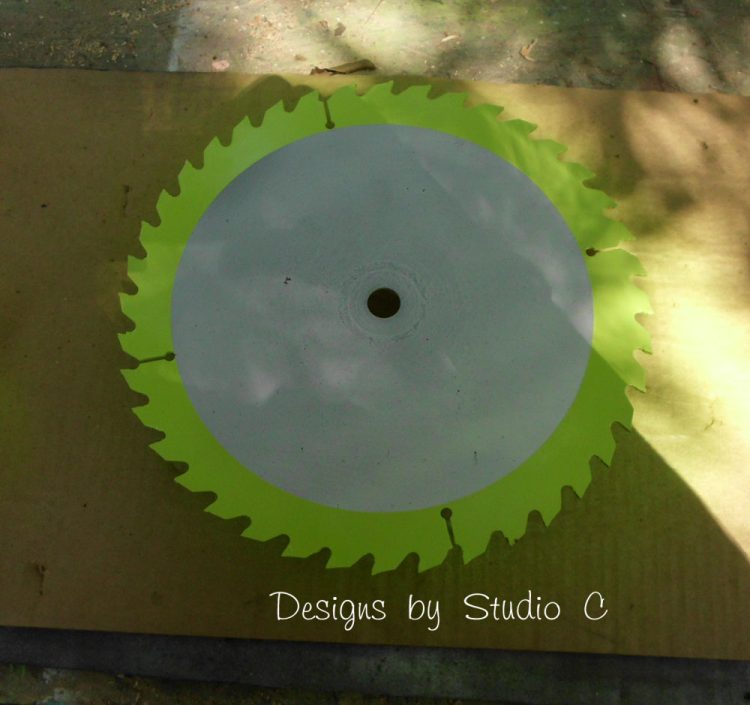 Add whatever decoration to the clock you'd like. I decided to add a fancy clock face using vinyl I cut with my Silhouette Cameo. The numbers can be hand painted, or even a stencil can be used. It would be really cool to use "1/4, 1/2, 3/4, and 1" in place of 3, 6, 9, and 12, don't you think?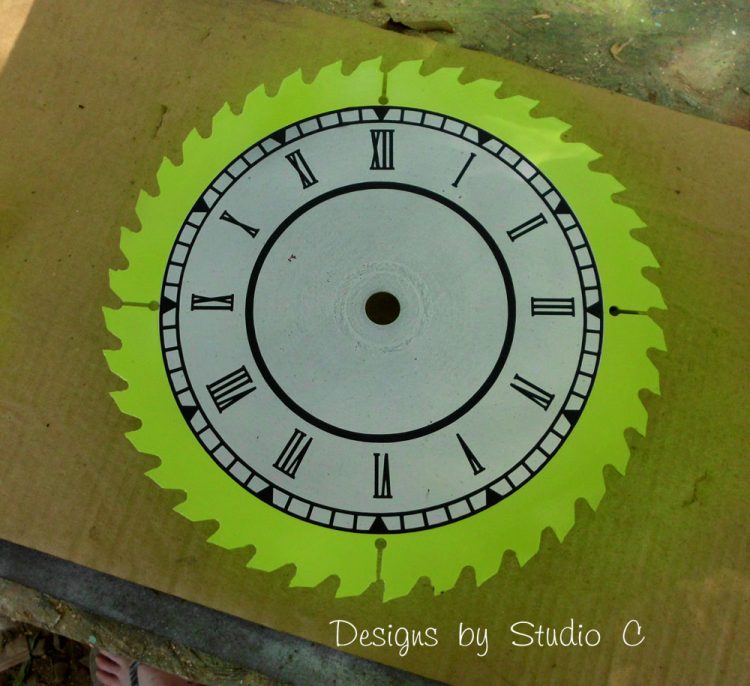 Because the hole in the center of the blade is too large for a clock movement, a fender washer will have to be used. A fender washer is a washer with a large diameter and a small hole in the center. The washer can be primed and painted, also.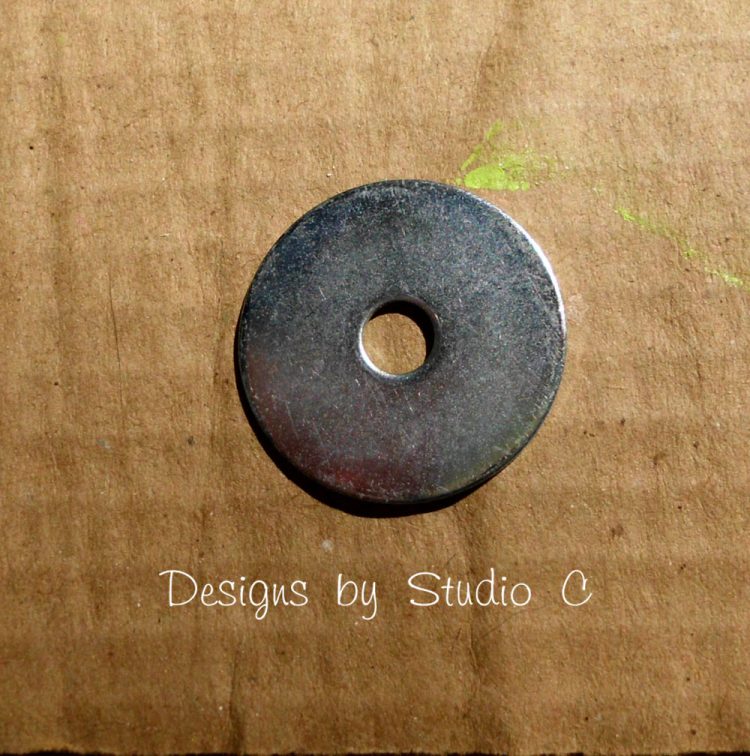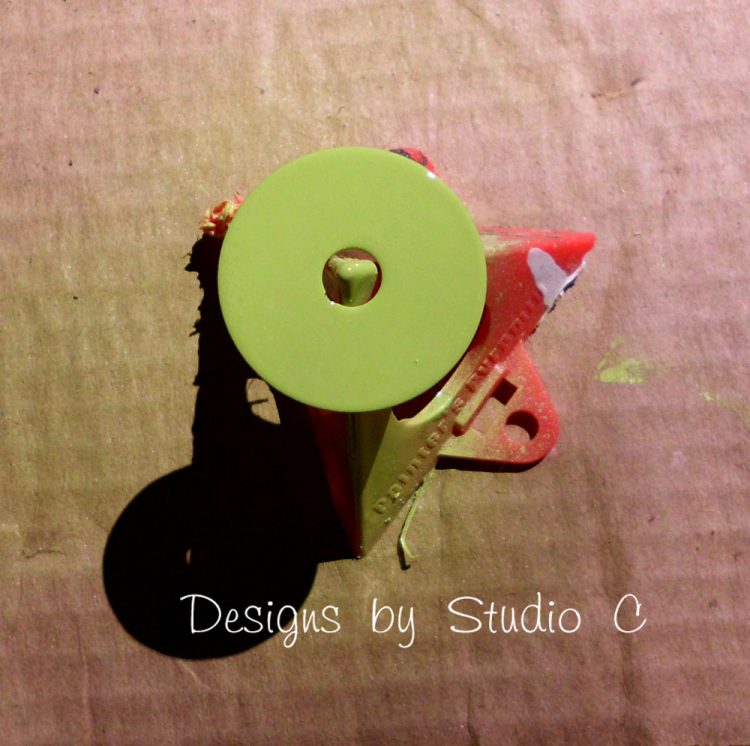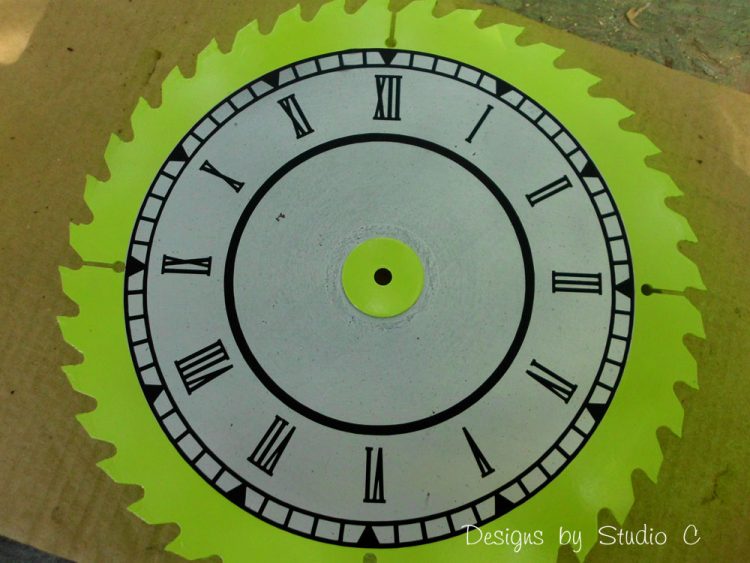 Once the washer is dry, position it on the blade over the hole and glue in place, if desired. Then insert the clock movement and tighten the nut on the post. Add batteries, and voila!! A super cool repurpose for that old saw blade!
Check out this other cool saw blade clock my dad gave me… Neat, huh??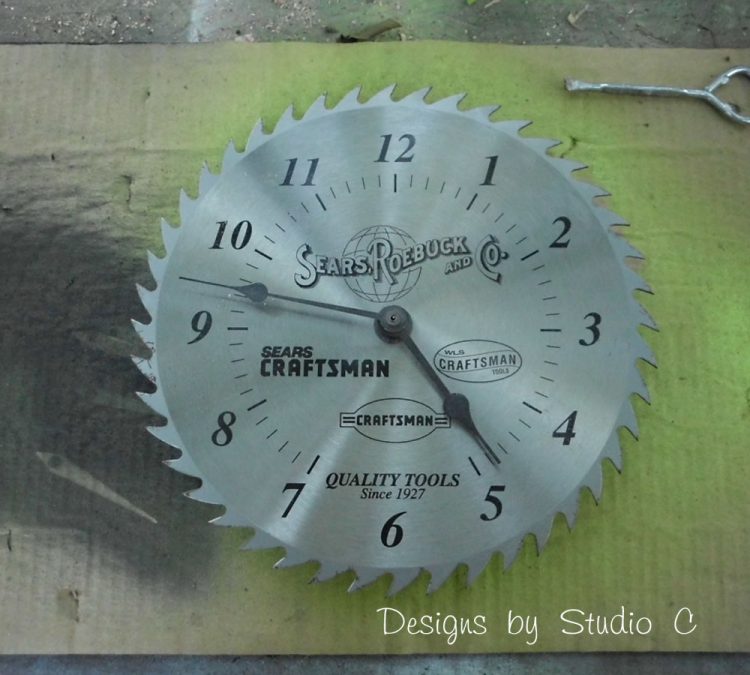 Got any ideas for future projects or questions about how to make a saw blade clock? Share them with me in the comments below!
Originally posted 2013-09-06 08:00:19.