An Inexpensive Option for Dust Collection on the Table Saw
Get the Sawdust Under Control With This Easy Idea!
I do not have a shop, so I work outdoors under my carport. The poor car is relegated to the yard! Anyway, dust from my saws is still a problem, especially where the animals are concerned, if you know what I mean… The biggest pile of sawdust is created by my table saw so I came up with an inexpensive option for dust collection on the table saw. Though this may not be a new idea by any means, it works for me and I am glad to not have sawdust blowing all over the place!
My old "dust collection" consisted of a large conduit elbow and a bucket. It sort of worked – until the bucket got too full and sawdust would blow all over the place!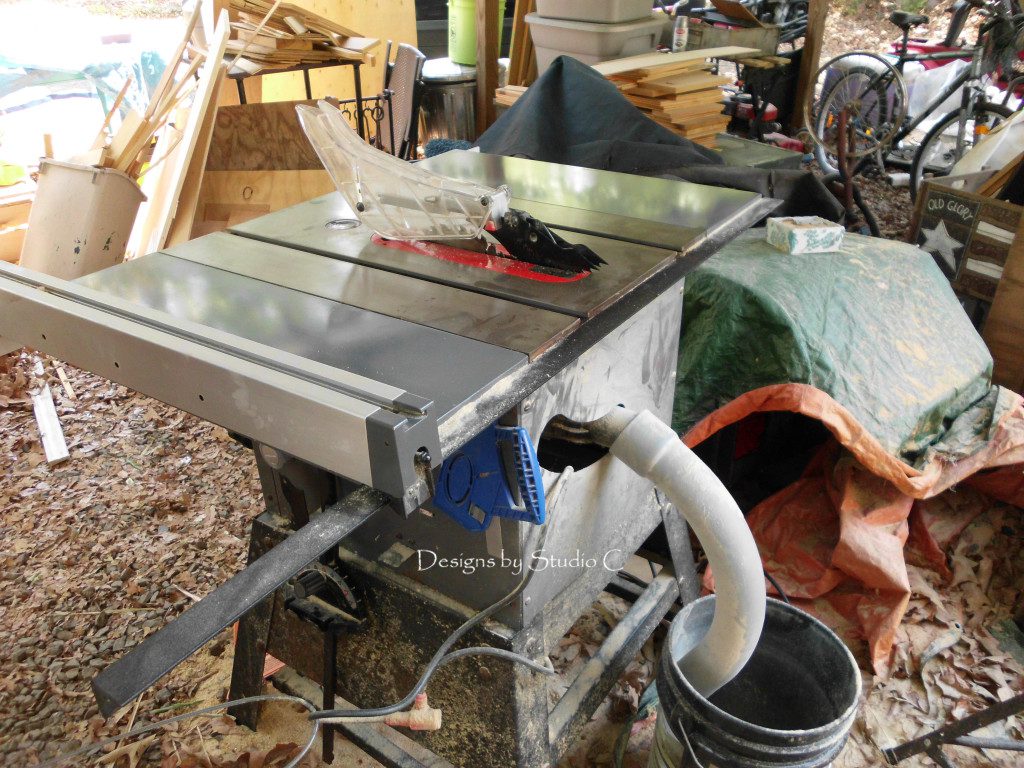 I got a stellar deal on a RIDGID Pro Wet/Dry Vac. I couldn't pass it up for $39.95, especially since I am such a huge fan of RIDGID tools! I knew it would be perfect for my table saw!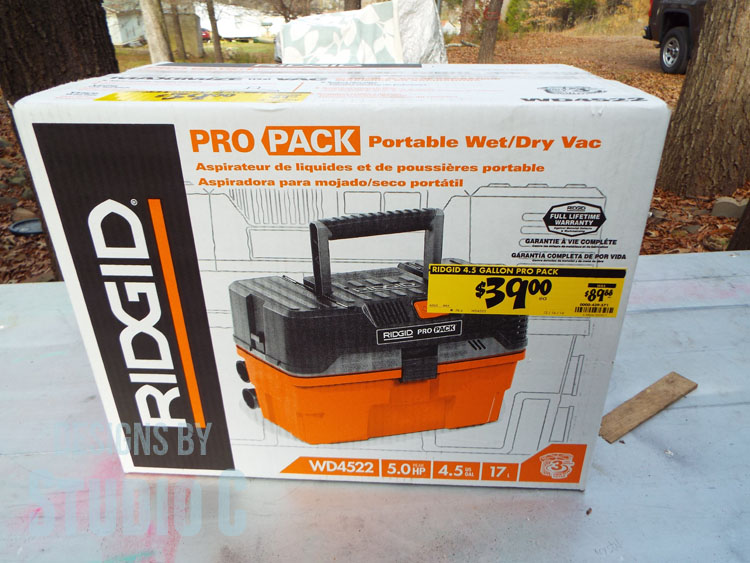 I purchased a 10 ft. x 2-1/2″ dust collection hose from Rockler and cut it in half. I fitted the end of the hose to the dust collection port on the table saw. It was an ultra tight fit (I really worked hard to get that hose connected!) and there is no need for a hose clamp or zip tie to keep the hose secure!
The other end was fitted to the port on the wet/dry vac (another tight fit).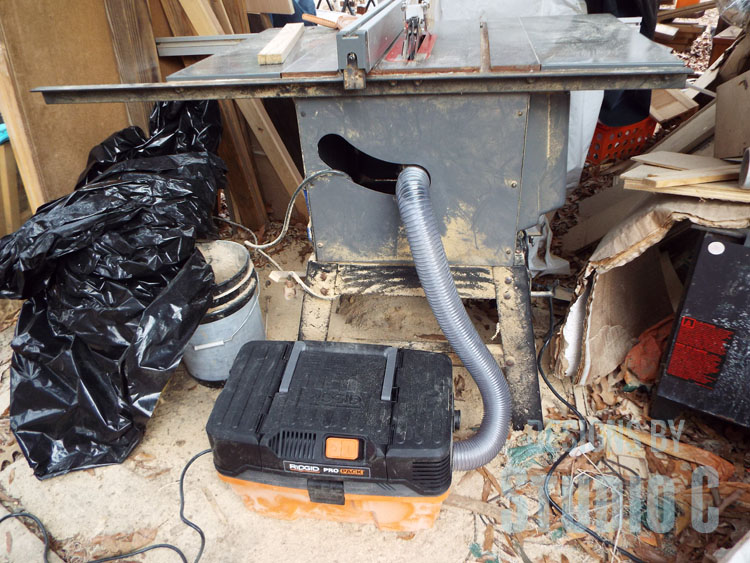 But then I had an epiphany… I really wanted to use this wet/dry vac on the miter saw, too. The miter saw has a standard 1-1/2″ hose port on it (which is the size of the hose that came with the vacuum) and it would be too much of a pain to take the 2-1/2″ hose on and off. Plus, there was no way I wanted to do that every time I wanted to swap saws!
After a bit of research, I saw that RIDGID also makes a 2-1/2″ hose for the wet/dry vac which happens to fit perfectly inside the port on the back of my portable RIDGID table saw. The hose also came with three adapters to retrofit basically any brand of wet/dry vac. It just so happened that one of the extra adapters fit inside of the dust collection hose from Rockler on my stationary table saw! A hose clamp keeps the adapter securely in place.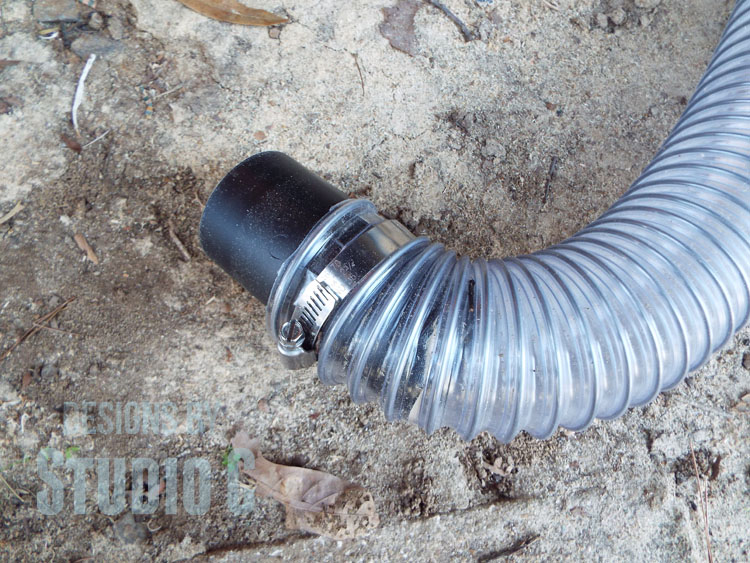 Now, I can move the wet/dry vac from saw to saw as needed without any extra strain on myself, and keep the huge pile of sawdust contained.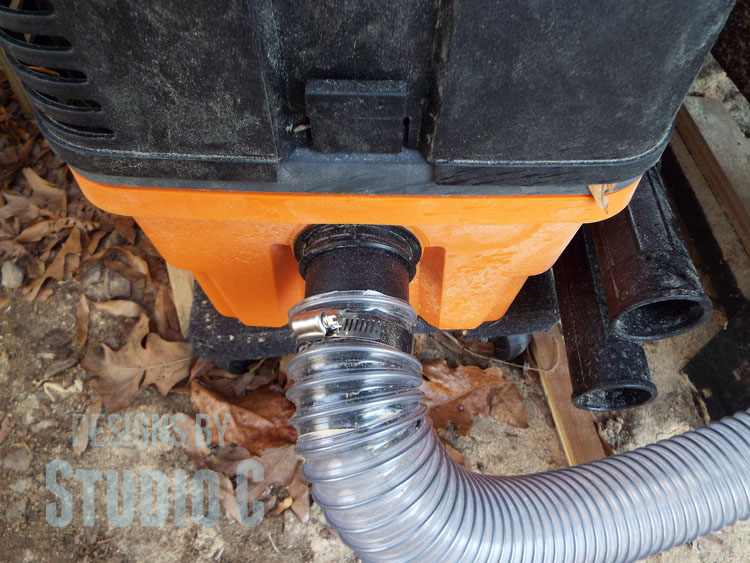 Do you have any other ideas for an inexpensive option for dust collection on the table saw? I'd love to hear how you contain it all – leave a comment below!
Disclaimer:
I purchased the RIDGID wet/dry vac, the RIDGID 2-1/2″ hose, and the Rockler dust collection hose with my own money. I was not asked or compensated to write about this project – I just thought I'd share and hope that someone else found it useful!
This post does contain an affiliate link. What that means is that if the link is clicked and a purchase is made, I will receive a commission.
Originally posted 2015-02-06 08:00:54.