Cool Tools – Quickly Clean Glove from Hyde Tools®
Hyde Tools® Quickly Clean Glove™
Thank you so much to Hyde Tools for providing this cool tool, and for asking me to be a brand ambassador!
It was time to clean my aluminum work table… My gosh, it was really, really dirty. Not just paint, stain and glue but something was actually growing on it since I don't have a shop and have to work outside plus live in a humid climate. So with another installment of Cool Tools, I will share the tool that came to the rescue when cleaning the work table – the Hyde Tools® Quickly Clean Glove™.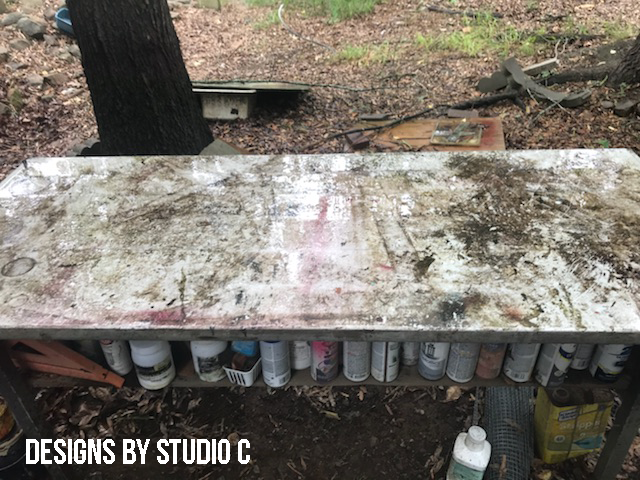 The Quickly Clean™ glove is a necessary tool to have on hand, especially for cleaning. The glove is sort of abrasive but in a soft way, that makes cleaning without harsh chemicals a snap! Just slip it on and scrub away! It can be rinsed off and used again and again for all sorts of cleaning jobs!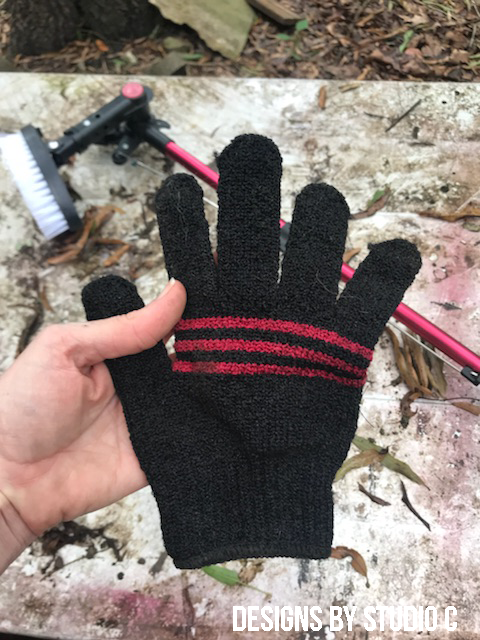 To clean my table, I sprayed the table with water first (using the handy dandy PivotPro® Outdoor Cleaning Water Wand) then spread a healthy coat of dishwashing liquid on the table and started scrubbing.
Oh, man, this table is gross…I have no idea what was actually growing on it. Possibly a combination of dirt and who knows what…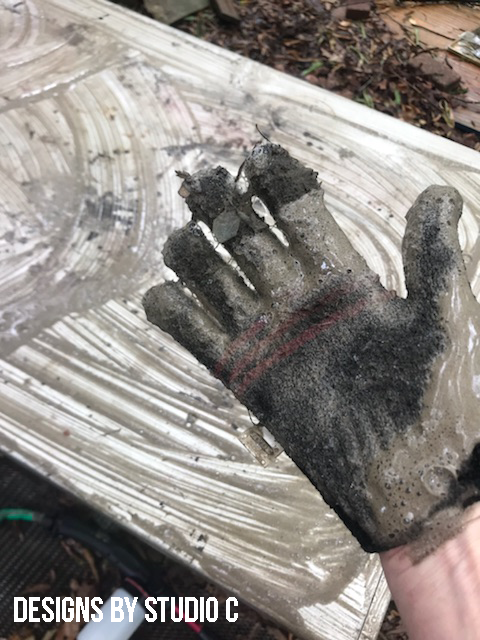 Much better now! The Quickly Clean™ glove removed the debris like a boss without any effort at all! Now the only debris left on the table is from paint and glue, and my table is ready to be back in action!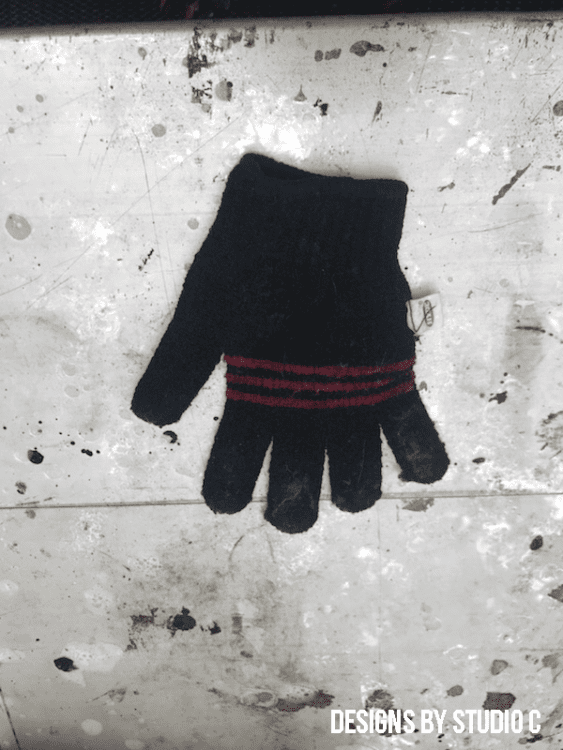 The Hyde Tools® Quickly Clean Glove™.is very inexpensive and can be purchased online through the Hyde Store. Seriously, this is a great tool that I am so glad I have! Connect with Hyde Tools® on Facebook, Twitter and Instagram, or follow their YouTube channel!