How To: Convert Wired Light To Plug In At Home
Transform a Hard Wired Light Fixture to Use a Plug-In Outlet with a Timer
Can you turn a hard wired light into a plug-in? Absolutely! Turning a wired light fixture into a plug-in requires some skill and basic electrical knowledge. In this guide, we'll walk you through the steps to convert wiring to a reachable plug-in outlet. From gathering the basic materials needed for the job through to making sure your work is safe, we'll cover all the details you need to know including how to put an outdoor timer (<– affiliate link!) on the light!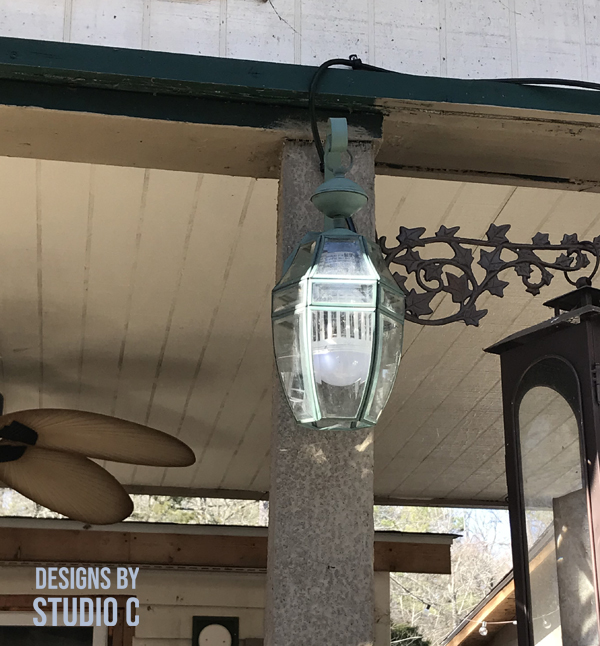 When I rearranged the front of the house after a tree fell, I soon realized I needed more light to illuminate the walkway in the dark. Although I had some solar motion lights, they didn't stay on long enough. I decided to convert a wired light fixture into a plug-in one with a timer so it would switch on and off at a specific time. With this solution, I can use as much light as required and not worry about tedious wiring or extra installation steps.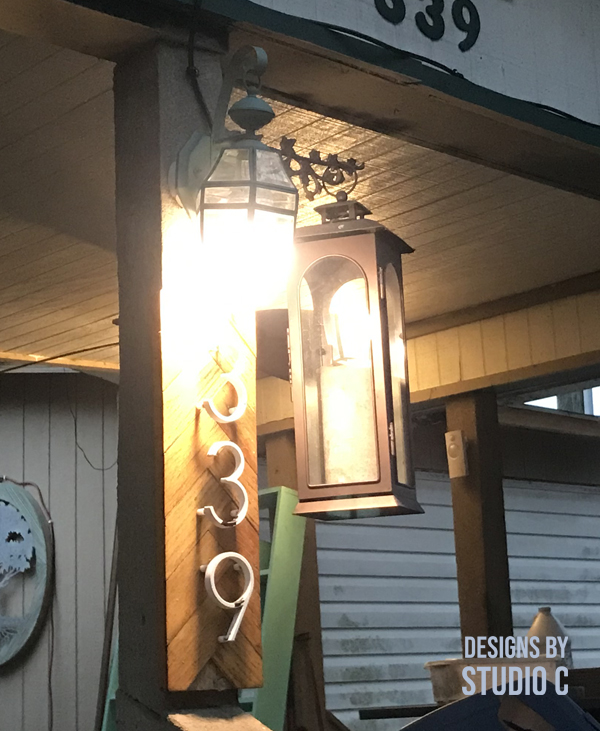 Getting Started: The Disclaimer
Converting a hardwired light fixture to a plug-in can be a great way for homeowners to add illumination without having to bring in an electrician. However, before doing this conversion, it's important to remember that electrical work should only be done by qualified professionals. If you are not comfortable or confident with completing the project, you should contact an electrician for assistance and guidance.
The Tutorial
Completing this project is simple and just requires a few tools and materials. To begin, you'll need an electrical box with wings on the sides, a 16 gauge extension cord (<– affiliate link!), wire nuts, electrical tape, and some cord clips.
Once you've located where to mount the fixture, attach the box to a post or wall with screws. Weatherproof plugs can be used in the holes of the box to prevent any water or dirt from getting in.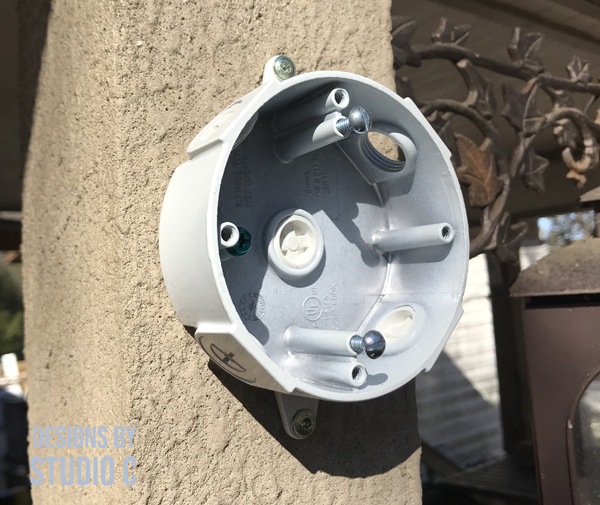 Next, cut the extension cord to the length needed. You'll use the end of the cord with the male plug and save the rest of the cord for another project. Pass the extension cord through one of the holes in the box. Cut a slit in its casing to expose the wires and peel it back, cutting off the excess casing.  Strip the ends of the wires about 1/2″ to 5/8″ and connect its wires to those on your light fixture using wire nuts and electrical tape for safety.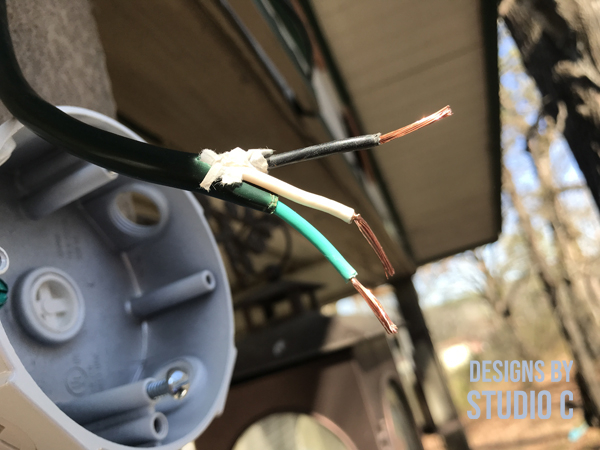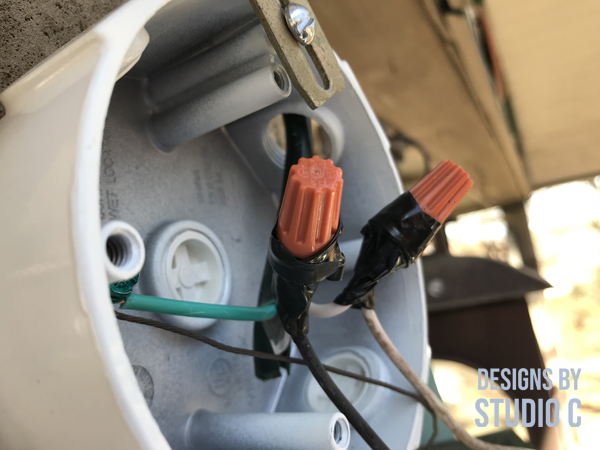 Plugging it into an outlet will let you know if everything is working correctly. When that's done, mount the fixture onto the box securely.
Use cord clips (<– affiliate link!) to secure your extension cord so that it doesn't accidentally come undone from your fixture or pose as a trip hazard.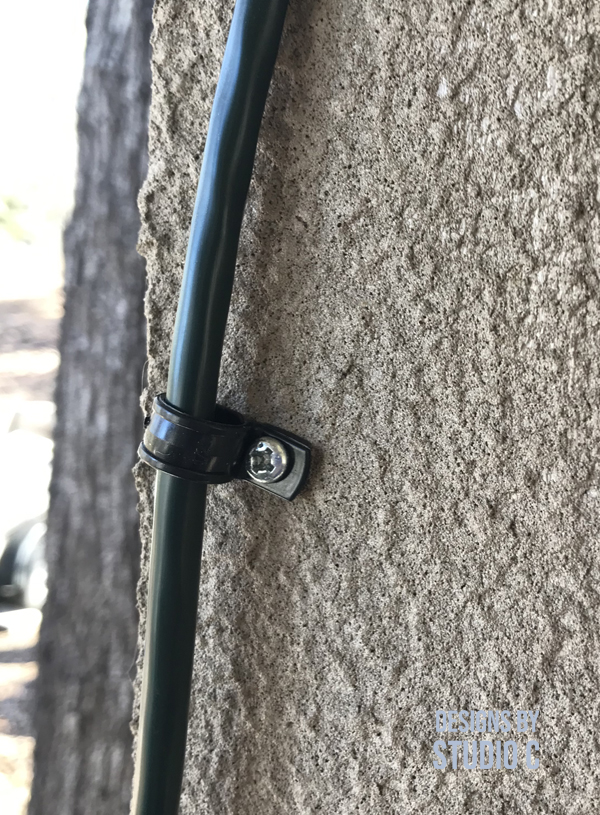 The last step is to plug the cord into the outdoor timer, then plug the timer into an outlet. Refer to the manufacturer's instructions to set the time for your light to go on and off, and mount the timer on a wall or post.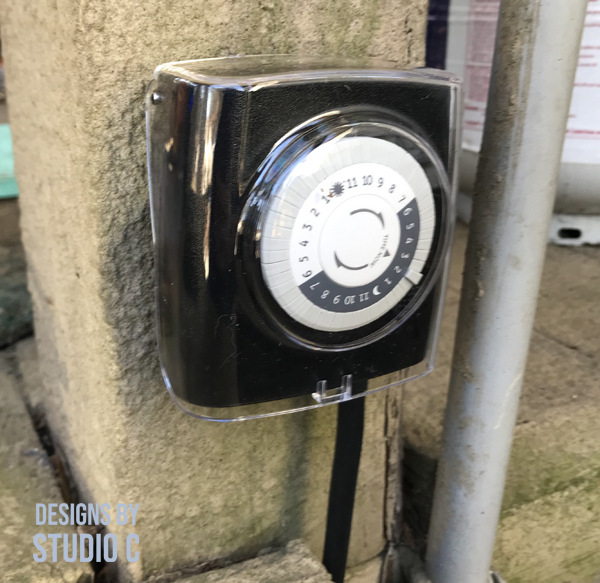 And there you have it… super-easy instructions to convert a wired light into a plug-in that can be used anywhere extra illumination is needed! Have questions? Leave a comment below!