How to Change a Faucet Handle
An Inexpensive Update to a Faucet
(for handles that are held in place with a screw through the center!)
One of the first home improvement projects I took on was installing a new shower stall. My old one had a leak which also rotted the floor so I tore out the old shower and put in the new one all by myself! I must have done a pretty good job because it is still there (knock on wood!!). I decided it was time for an update to the shower and I settled on a few changes – new faucet handles being one of them. Let me show you how to change a faucet handle… This is an easy and inexpensive update that can be completed in a matter of minutes!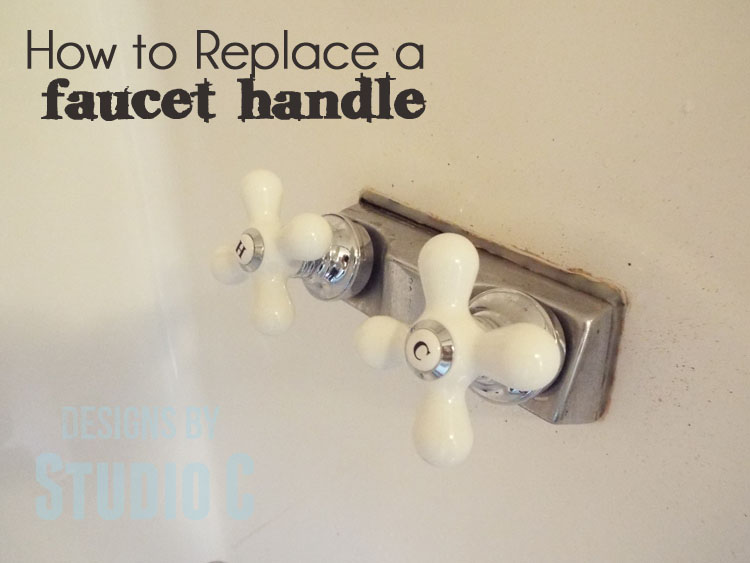 I've always liked the old lavatory style handles with the porcelain cross on the top.  They look much nicer than the cloudy plastic handles that were already in the shower!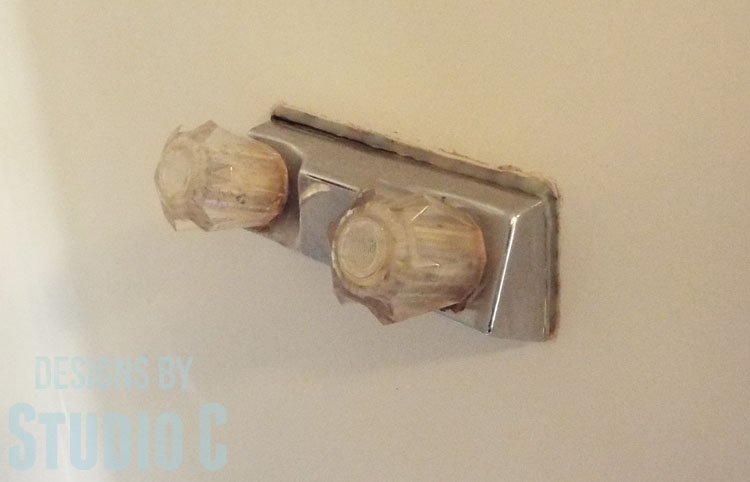 Sometimes, you can't just grab a set of handles off of the shelf of the local home improvement store unless you know the name of the faucet manufacturer. There are so many different styles and sizes of valves! The best bet is to buy a set of handles labeled as "universal". They come with an assortment of fittings that will work with virtually any style.
Remove the little plastic cover over the screw on the handle. Remove the screw (being careful not to turn on the water in the process) then remove the old handle.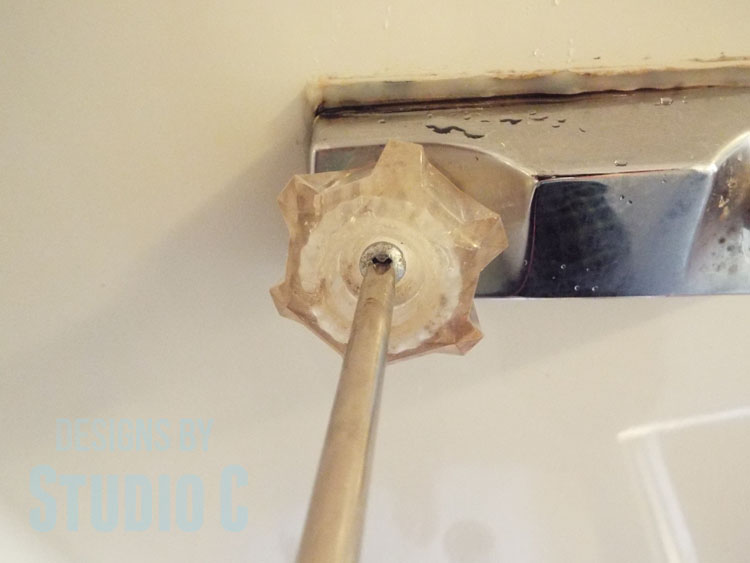 While I had the handles off, I figured this was a good time to clean the valves with an old toothbrush.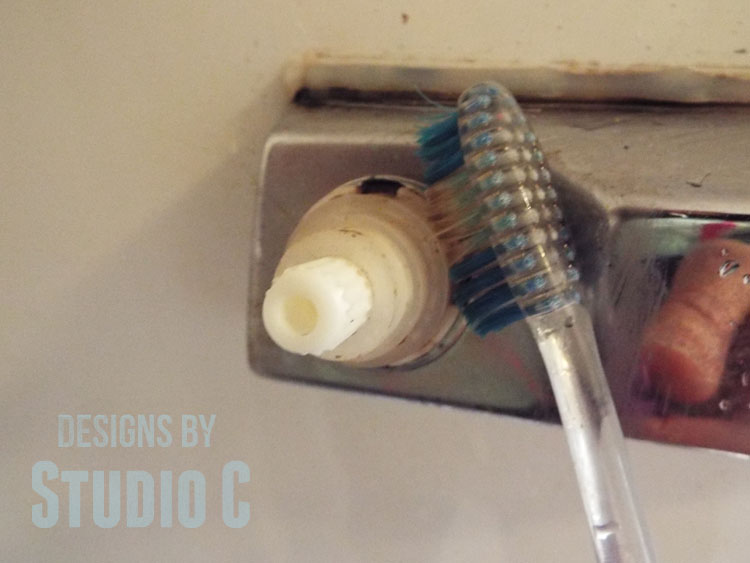 These particular handles fit on valve stems that are square. My valve stems are round. Luckily, this kit comes with parts called "spuds" that fit on most round valve stems and also includes a metal "fit-all spud" with three set screws. I used the fit-all spud and the enclosed allen wrench to snug the screws. The screws should never be tight because it can strip the grooves on the stem!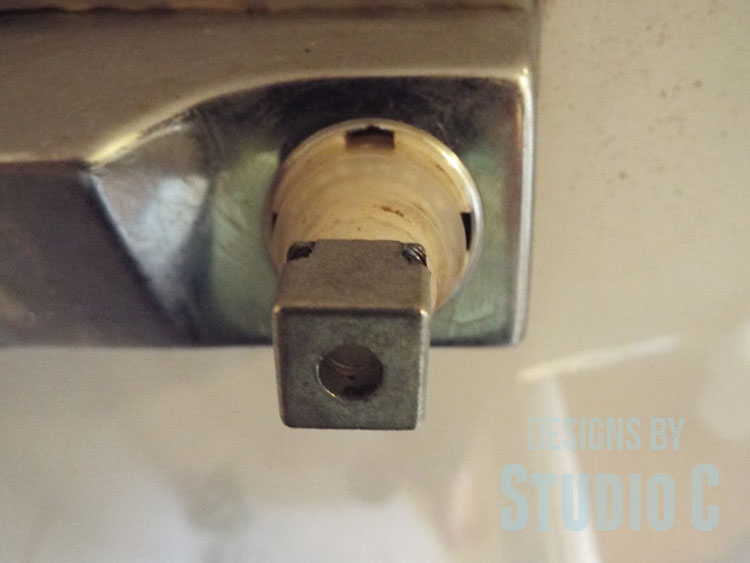 I placed the new handles over the valves and inserted a new screw through the center to hold the handles in place. I then replaced the cap in the center of the handle.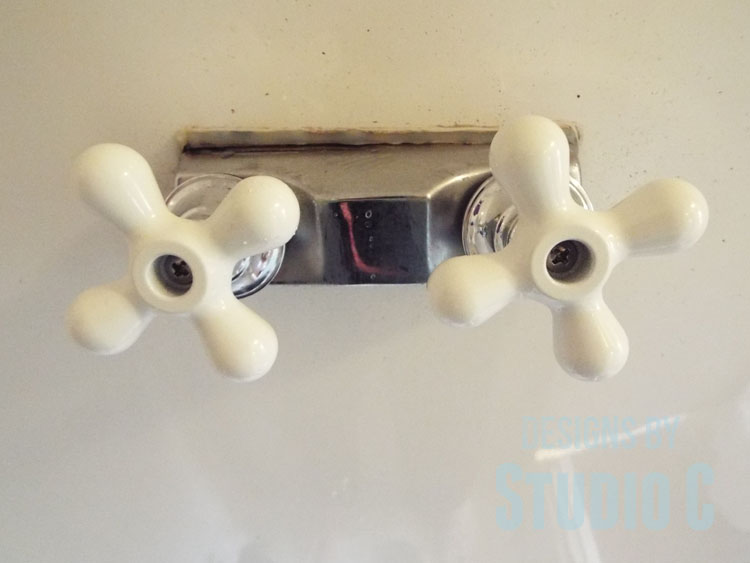 That's it! I love the way the new handles look!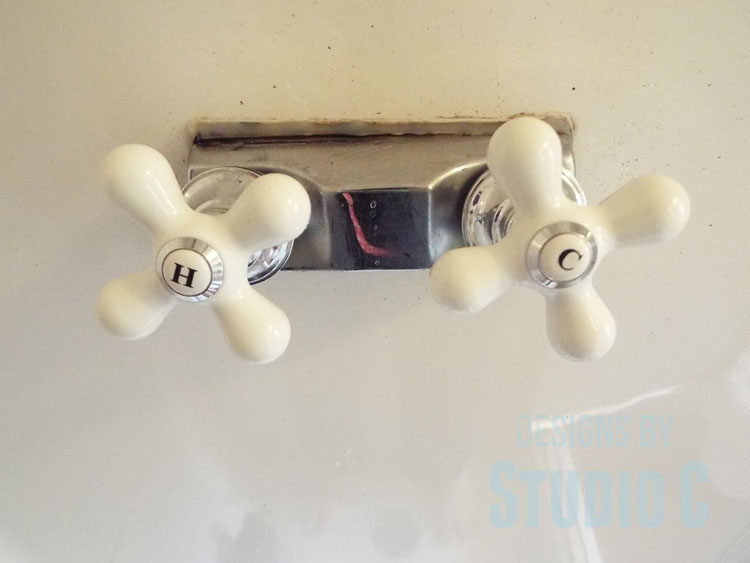 Changing the faucet handle is such a quick and easy way to update the shower!  It is an update that anyone can do but if you have any questions on how to change a faucet handle, leave a comment below and I would be glad to help!