How the DuPont™ Tyvek® Weatherization System Improves Performance
DuPont™ Tyvek Weatherization System: A Superior Level of Protection
This article, DuPont™Tyvek® Weatherization, was not written by Designs by Studio C but we do agree with the content. Compensated posts like this are what keeps Designs by Studio C able to provide more great DIY and home improvement content, plus free furniture plans!
When building a new home or adding new siding to a home, weatherization is a very important thing to consider. Proper weatherization prevents the sheathing (the "sides" of the house under the siding) from rotting or mildewing, and causing a myriad of problems for the homeowner. DuPont™ Tyvek® weather barriers are easy to install and deliver excellent overall performance.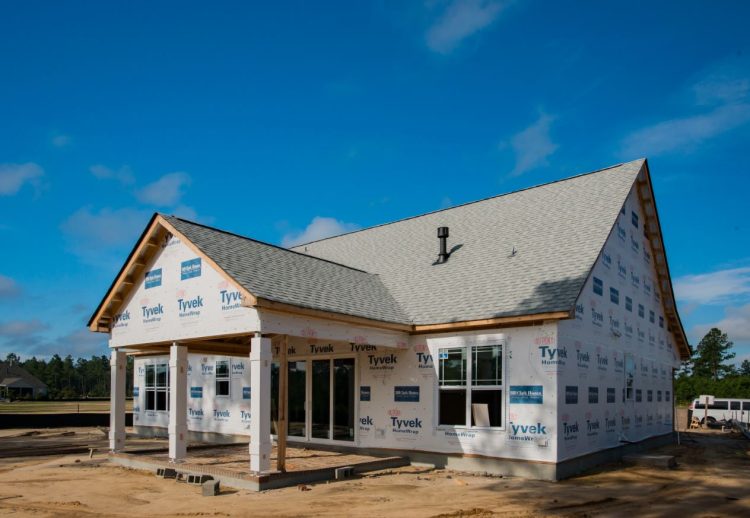 Introduced in 1980, DuPont™ Tyvek® HomeWrap® has been used to protect more than a million homes and has been named the #1 house wrap by Builder magazine' annual brand survey for 19 years in a row. Many competitors claim to be just like it, but nothing compares to DuPont™ Tyvek®.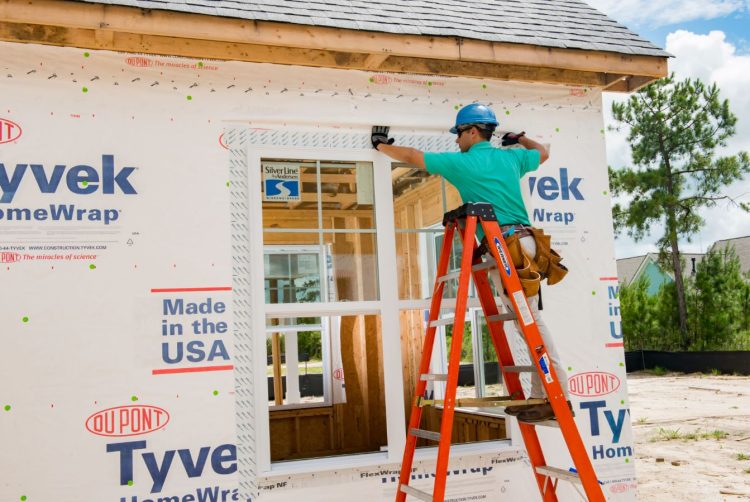 The primary purpose of a house wrap is to prevent air and water penetration to the walls. A good water resistive barrier will help prevent drafts, help prevent water damage caused by water that gets behind the exterior cladding, offers moderate to high vapor permeability allowing water that does penetrate the barrier to evaporate and will be durable enough to withstand challenge that arise during jobsite installation.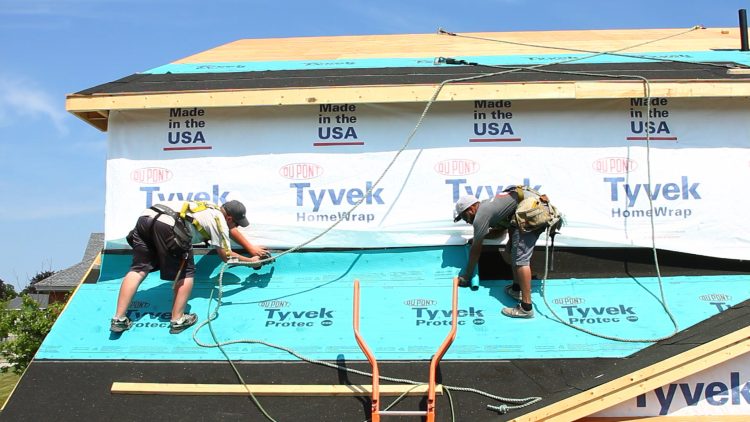 DuPont™ Tyvek® is the standard (for the past 30 years) by which all air and moisture barriers are measured. Voted best in the market for the past 20 years, Dupont™ Tyvek® helps create a healthy home by protecting against mold and mildew in the walls of the home reducing health problems associated with mold.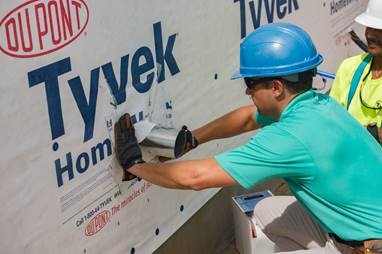 For more information, take a look at this video about DuPont™ Tyvek®:
Connect with DuPont™ Tyvek® Weatherization on YouTube and LinkedIn, or visit the website for more information.