DIY Supplies from the Discount Store
Inexpensive Supplies for DIY Projects
A lot of DIY projects generally require a ton of supplies. Often times, these supplies can be expensive! I have compiled a list of DIY supplies from the discount store that can be inexpensively kept on hand (or in my case, hoarded!).
Paint Brushes
Though I wouldn't use an inexpensive paint brush for a painted project or to apply finish to a stained wood piece (a good quality brush is better), paint brushes from the discount store are perfect for cleaning power tools or for removing sanding dust from a wood project or workspace. I find smaller brushes in a pack of three for $1.00 – can't go wrong with that!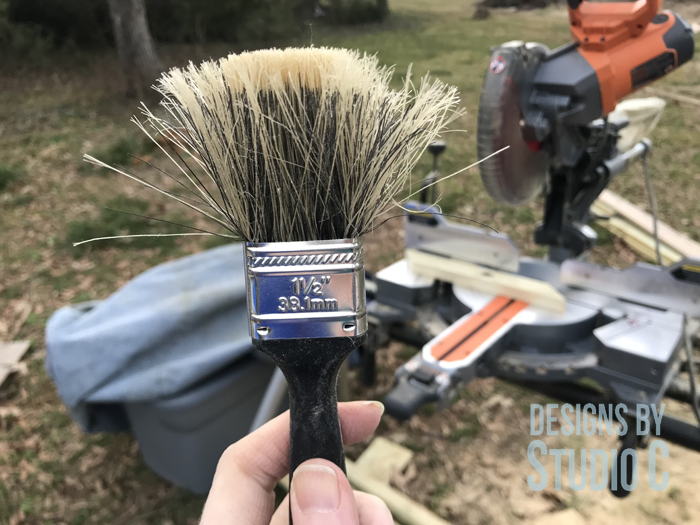 Silicone Brushes
Silicone brushes are generally used in the kitchen for basting or applying sauce to meat, or brushing butter over bread or vegetables. They can also be used to spread glue over a wood joint or surface. The bonus is that once the glue dries, it can be peeled off the silicone bristles because it won't stick! The bristles can easily be trimmed with scissors to make glue application a little easier.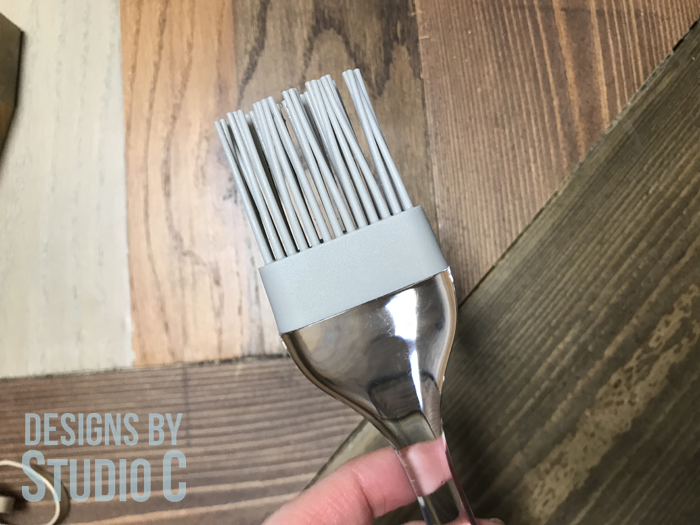 Trash Bags
I don't use trash bags from the discount store for trash because they tear easily and I really don't feel like cleaning up the mess twice but I do use them as drop cloths for paint or stain. Once the project is finished, the bag can be folded up and used again for the next project.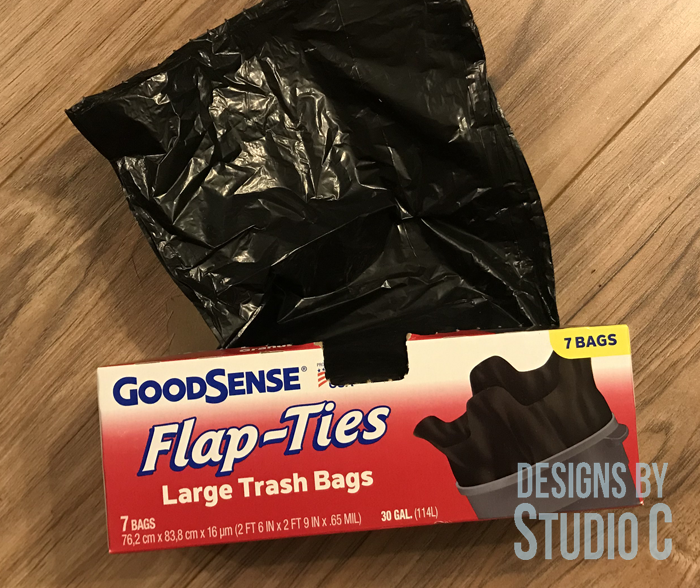 Gripping Shelf Liner
Shelf liner that grips is perfect as a pad for sanding because not only does it provide a cushion for the wood piece (keeping it safe from marring) but it also grips the work piece so it doesn't slide all over the work table!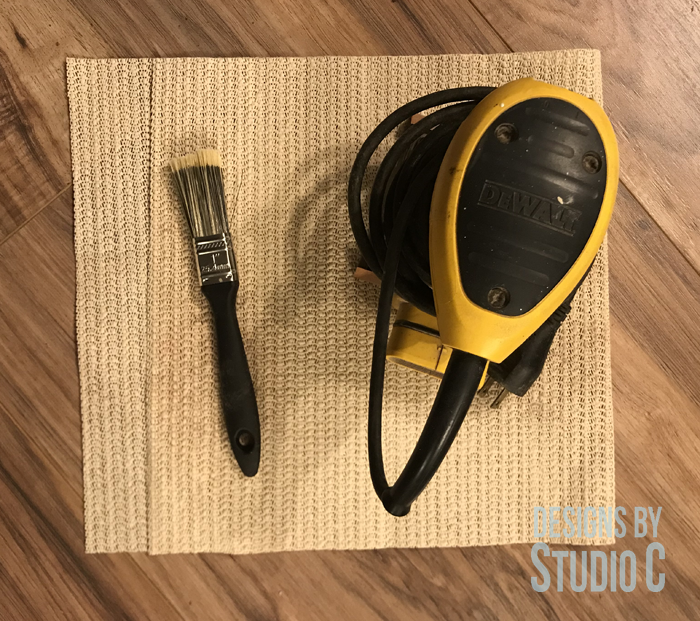 Small Containers
Small containers are perfect for just about anything… My Zip Sander from Gator Finishing fits perfectly in this tiny container with its sanding strips!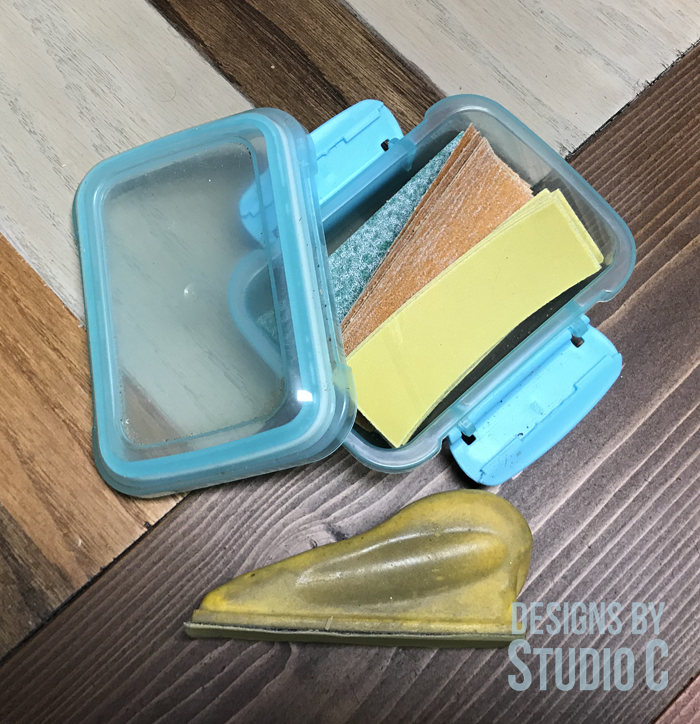 Cotton Washcloths
Cheap cotton washcloths, usually sold in a large pack, are perfect for applying stain to a wood project. They are inexpensive, and don't shed which leaves lint in a perfectly applied coat of stain. I find they are much more economical than a box of "shop towels"…
Clear Plastic Gloves
Clear plastic gloves, affectionately referred to as "Lunch Lady Gloves", can be purchased at the discount store in a pack of 100 for $1.00. I buy these by the truckload and wear them in two layers so I don't get stain or paint all over my hands. I find they work just as well as the expensive nitrile gloves.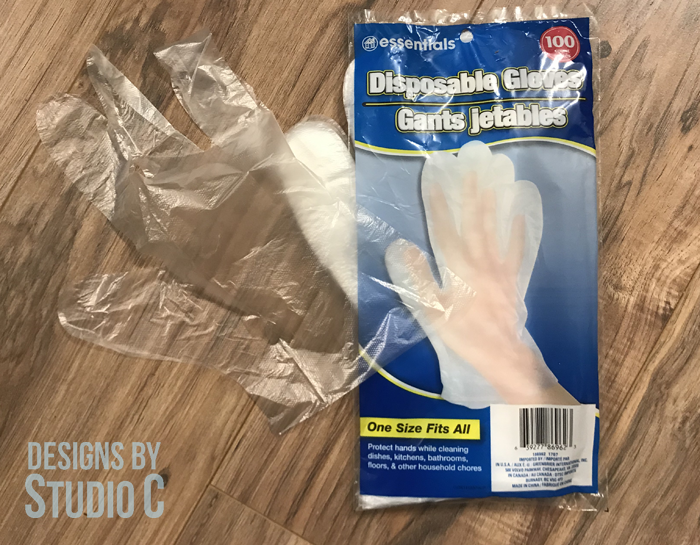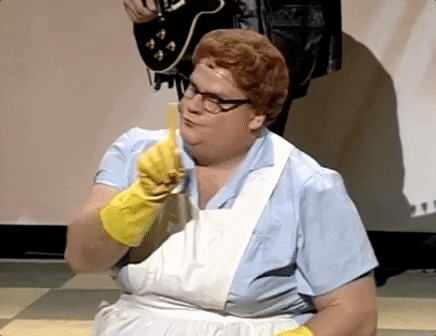 What DIY supplies from the discount store do you buy? Leave a comment below!
Originally posted 2019-01-20 08:00:13.