DIY Magnetic Knife Holder
Easy to Make Kitchen Knife Storage
In our kitchen, since storage space is very minimal, we have no place to store knives. Actually, we have one large knife that we use currently because the rest of them are still in storage. I've already had a serious run-in with this particular knife (I dropped it, it bounced up and stabbed me in the leg!) and I don't want anyone else to get hurt because it is just lying on the counter. I created this awesome DIY magnetic knife holder that keeps the knife secure and within easy reach when we need it!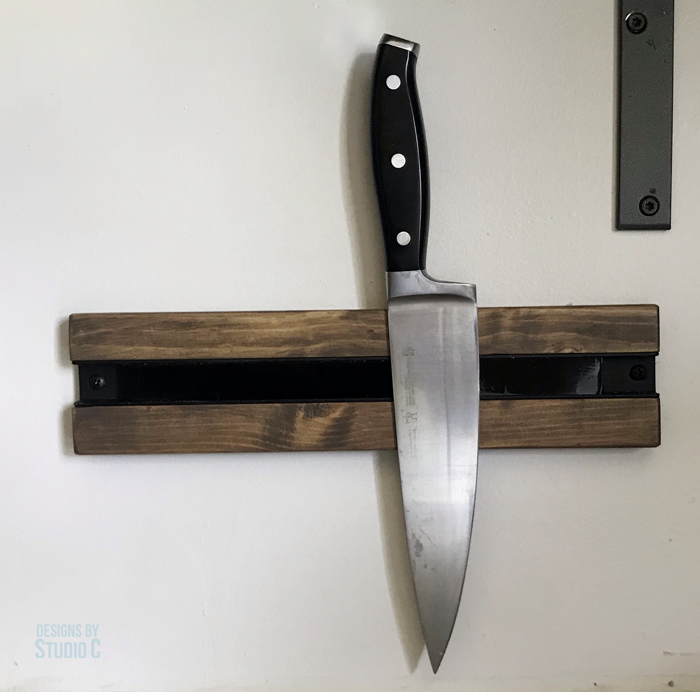 The base is made using a scrap piece of pine with a dado cut in it to allow for a magnetic bar. It is then screwed to the wall. This is a really, really easy project to sort of "dress up" the magnetic bar. If you aren't comfortable cutting a dado on the table saw, square dowels cut to length and at the same depth of the magnetic bar can be glued to the top and bottom of the bar to mimic the same look.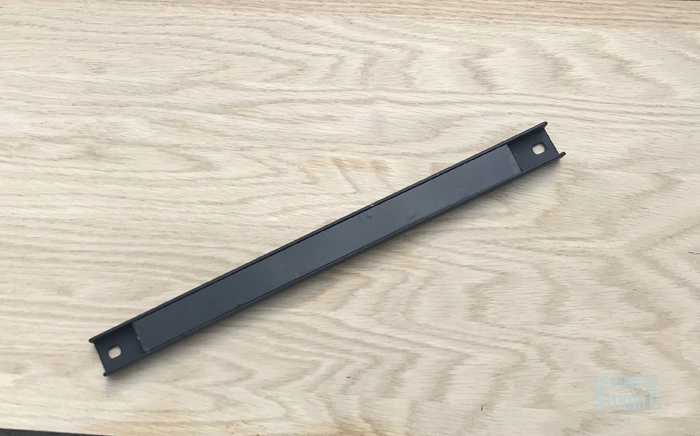 Materials:
Scrap piece of 1x wood (mine measured 2-7/8″ wide)
Magnetic knife strip (or magnetic bar for tool organization) (<– affiliate link!)
Stain & Sealer, or Paint
Cut and Prepare the Wood
Start by measuring the magnetic bar and cut the piece of wood at the same length.. (The bar I used measured 11-7/8″ long.) Thoroughly sand the wood starting with 80 grit sandpaper, then 120 grit and finishing with 220 grit.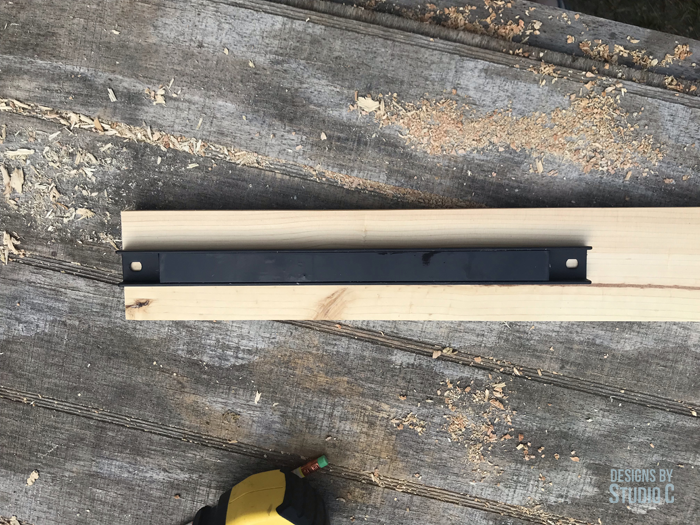 Cut the Dado for the Bar
The dado can be cut in one of two ways: on the table saw or the router table. I used the table saw and set the blade height at the same depth as the magnetic bar.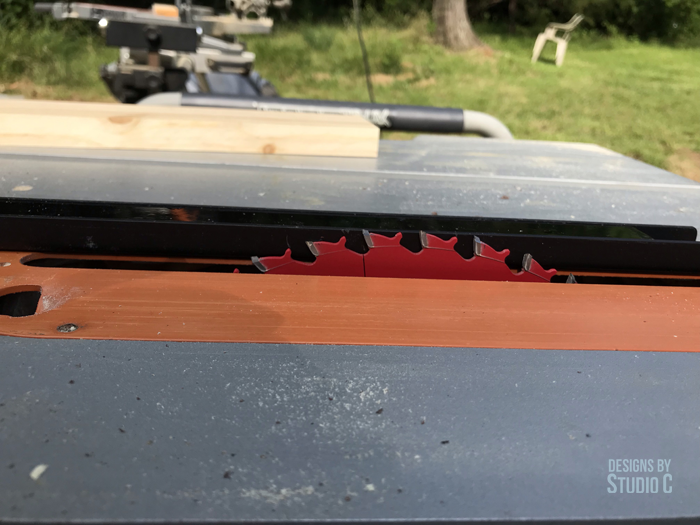 I made a series of kerfs in the wood until the dado was wide enough to accommodate the magnetic bar. The pieces are then easily broken out and the dado can be smoothed with a chisel, if desired.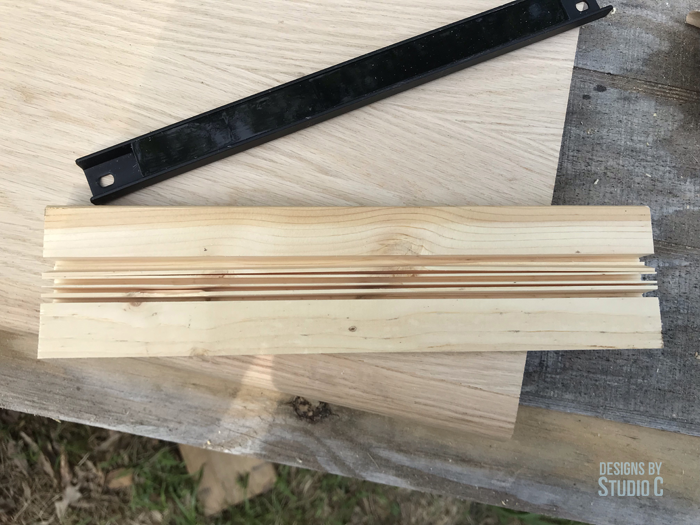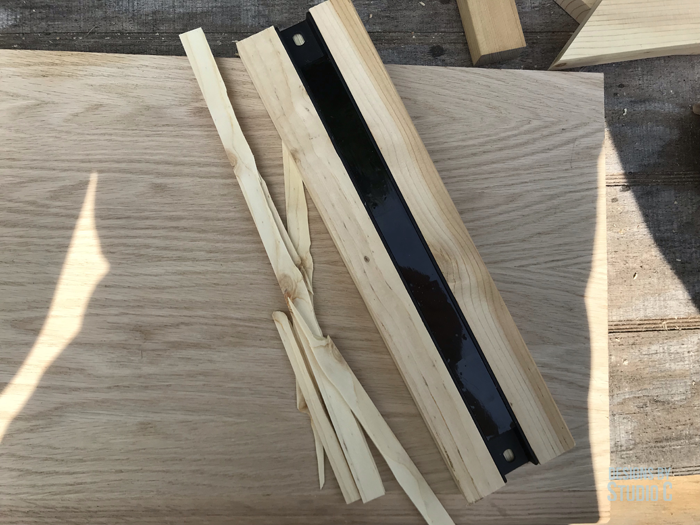 Stain and Seal the Wood
I used pre-stain wood conditioner on the wood, then stained the piece using RustOleum Wood Stain in Briarsmoke. I added two coats of Varathane Triple-Thick matte polyurethane. The color of the wood stain matches the chunky shelves in the kitchen.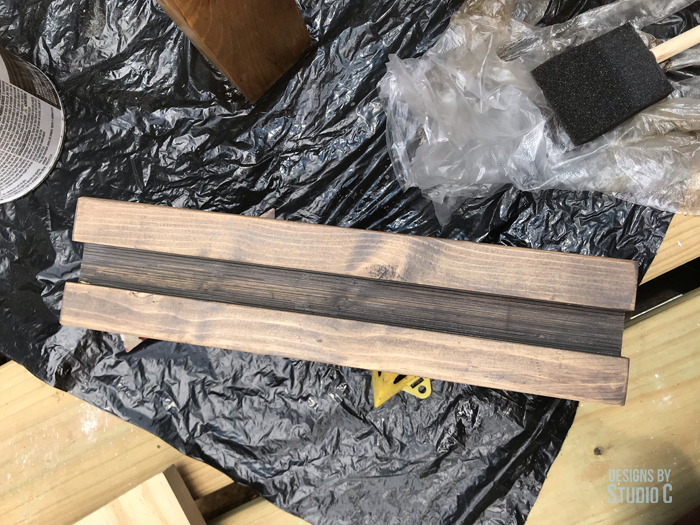 Mark the Placement and Mount on the Wall
I placed the magnetic bar in the dado, then marked the position of the screw holes in the bar (I like to use a scratch awl for this). I pre-drilled the holes in the wood, then installed the knife holder on the wall in the kitchen. One screw needed an auger anchor, and the other went directly into the wall stud.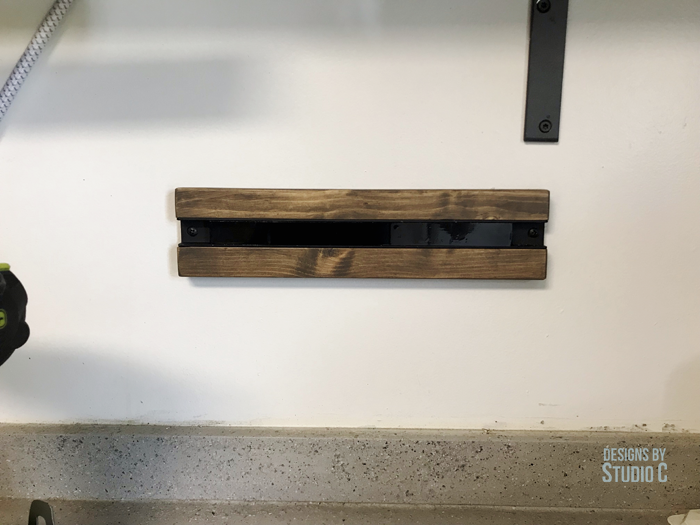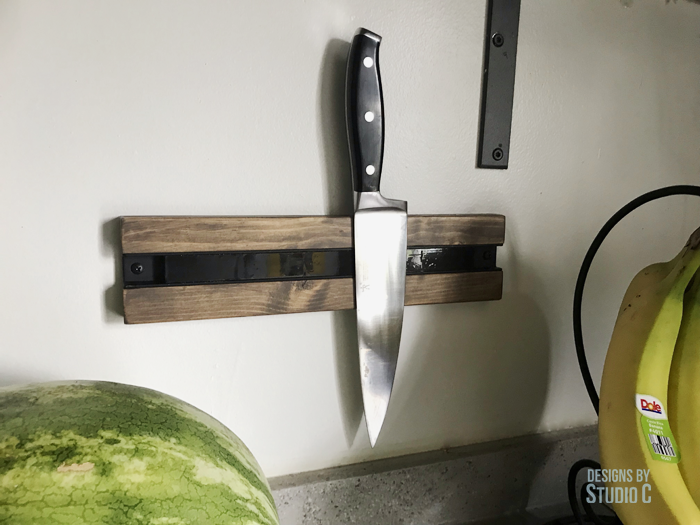 The magnetic knife strip safely and securely holds the knife keeping it off of the counter and out of the way! I really need to get my other knives out of storage… Have questions about the DIY Magnetic Knife Holder? Leave a comment below!