DIY Light Fixture Update with a Stencil
An Easy Light Fixture Makeover
Awhile back, the awesome Amy Anderson from Mod Podge Rocks asked a few bloggers to try out her new stencils made for Mod Podge. I chose to make a wall rack with hooks but in all honesty wasn't "feeling" the project. It was not my best work – I think Amy is awesome and certainly deserves better! So I decided to do a second project and create a DIY light fixture update using her Mod Podge Rocks Stencil in the woodgrain pattern. This is a project I am certainly proud to share!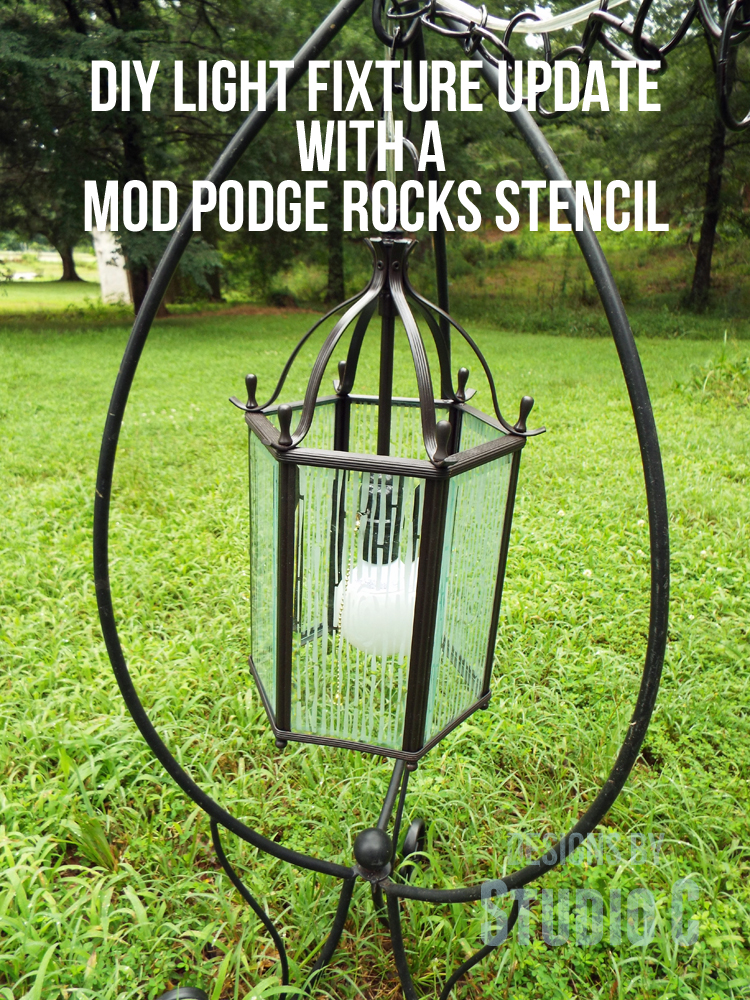 I started with an old brass fixture I purchased at my local Habitat for Humanity ReStore. It was very plain and had removable glass panels. It was definitely a dated piece but I could see the possibilities in it – which is how I end up hoarding light fixtures!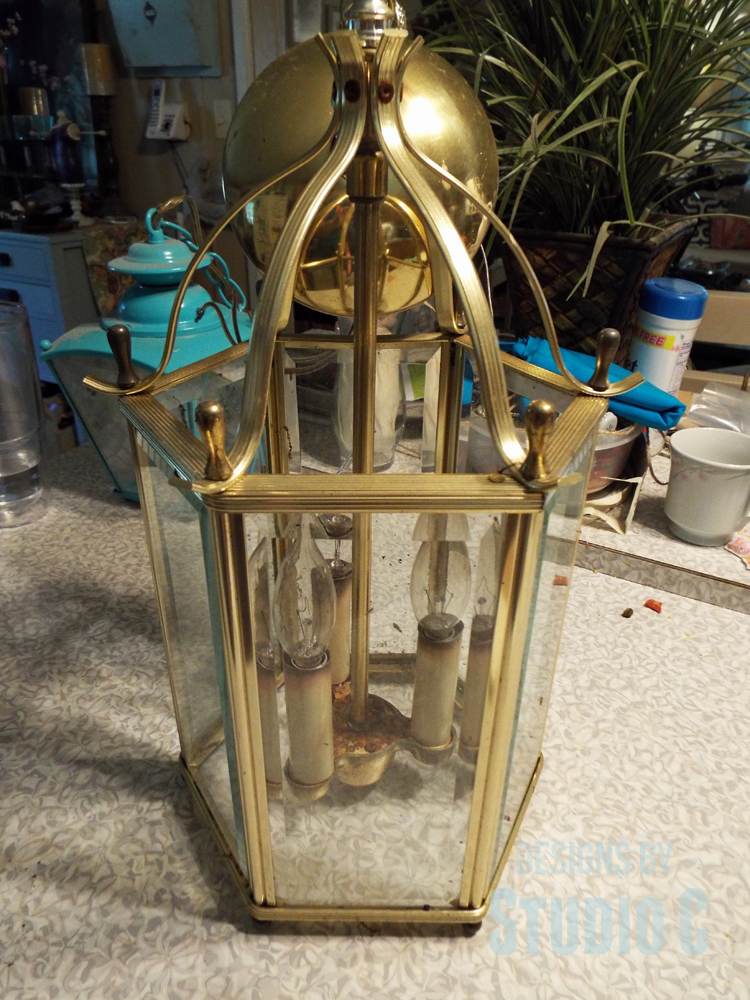 I took the fixture apart, then primed and painted it. I thought I had taken photos of it but you get the idea…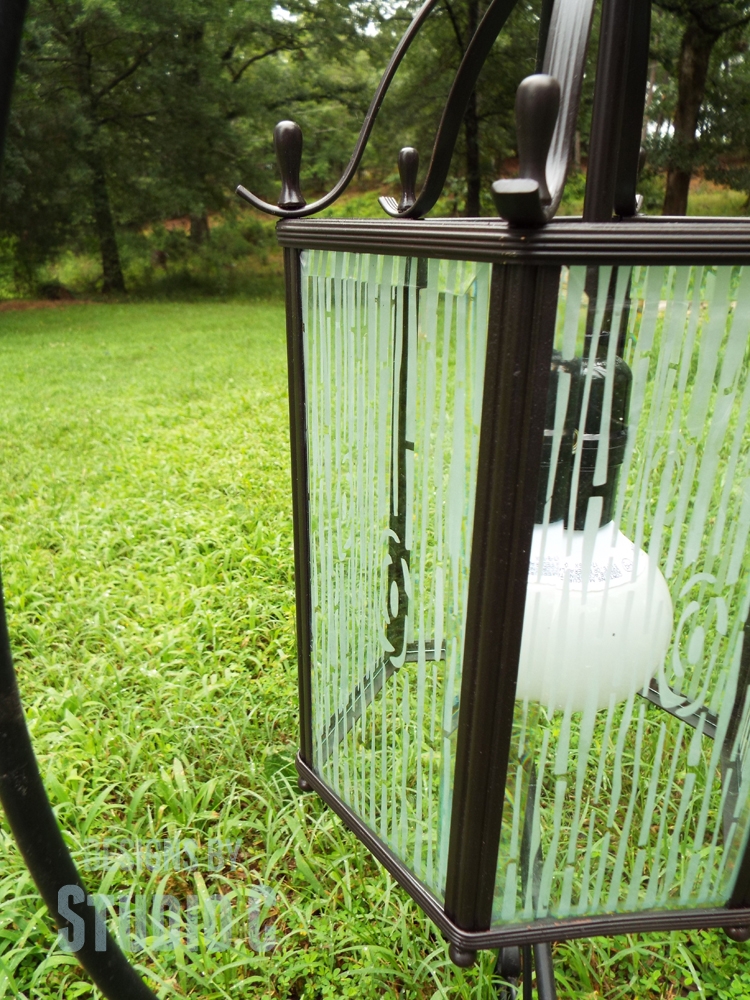 One of the main reasons I picked this fixture is because of the glass panels. They are large and clear, and are like a blank canvas… This is where I wanted to use Amy's woodgrain stencil (<– affiliate link to a similar stencil!). My plan was to etch the glass with the stencil pattern but I didn't want to ruin the stencil (I will need it for other projects!!). I scanned the stencil with my scanner to duplicate it then cut new stencils out of vinyl to fit the glass panels.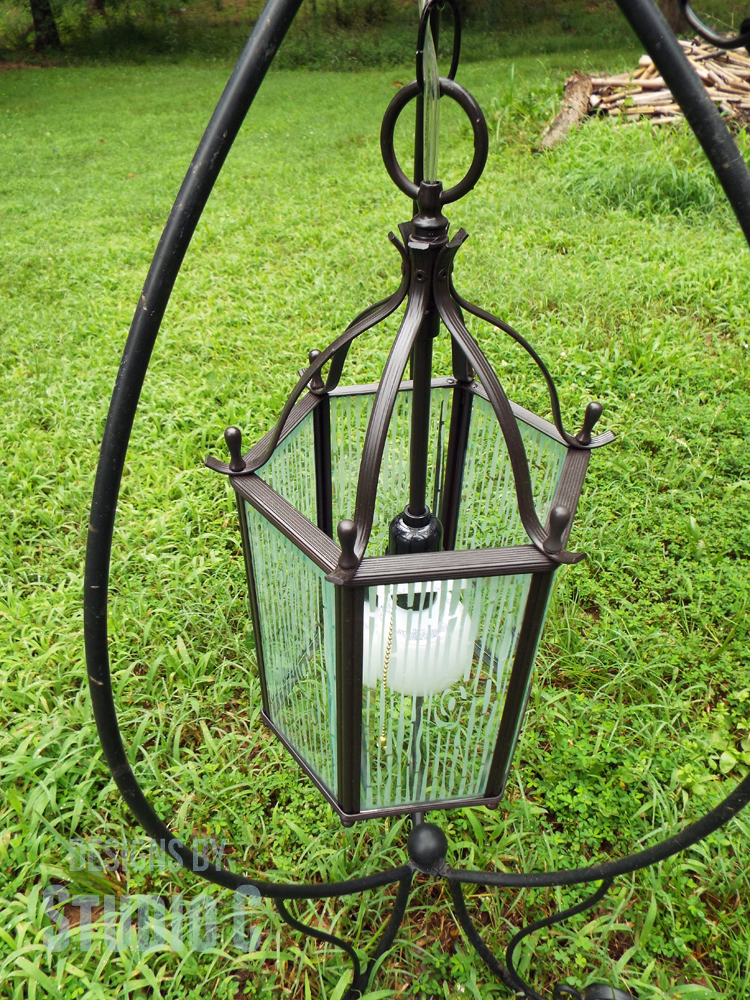 I used my air eraser and nifty blast cabinet to etch each of the glass panels.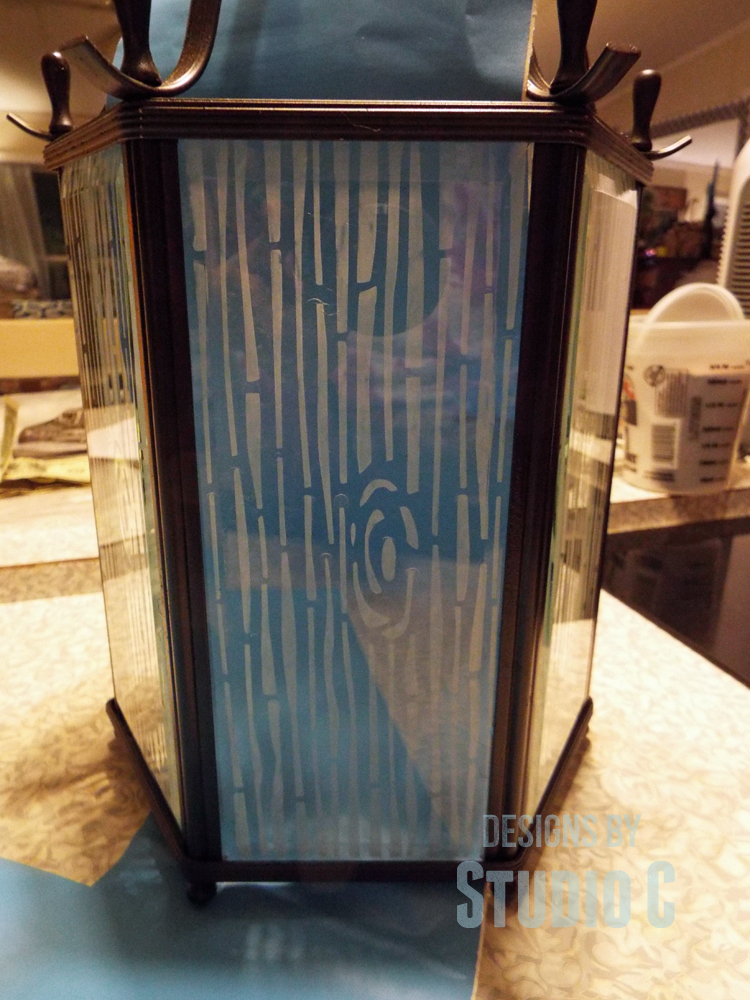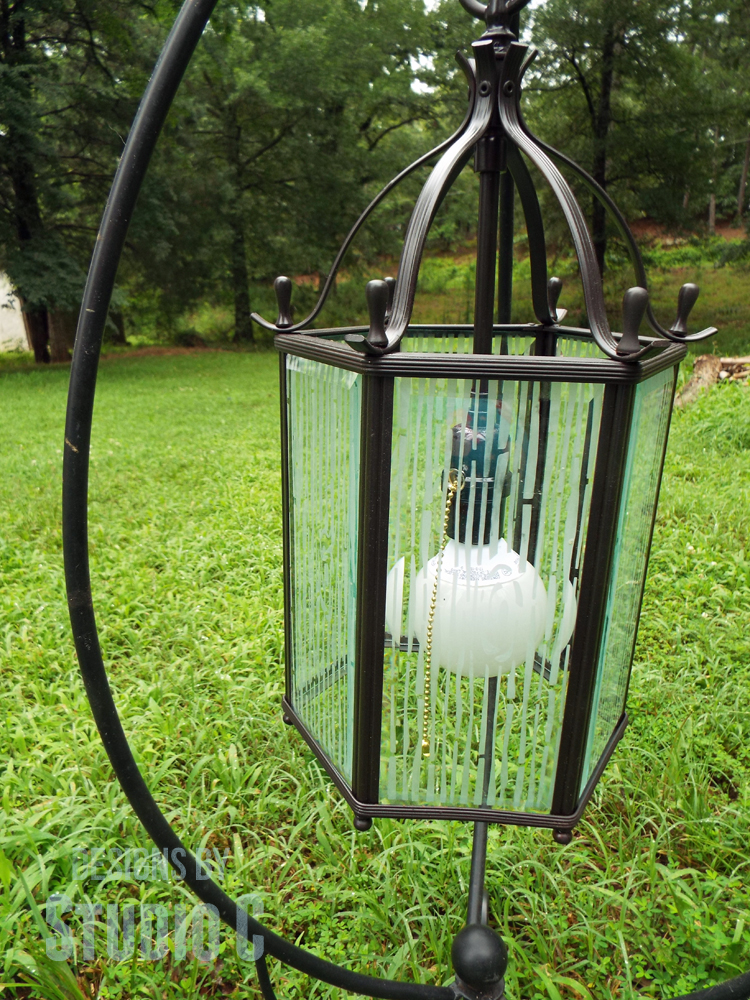 I then reassembled the fixture and rewired it to use a cord with a plug. This makes it nice to hang it anywhere without having to hard-wire it!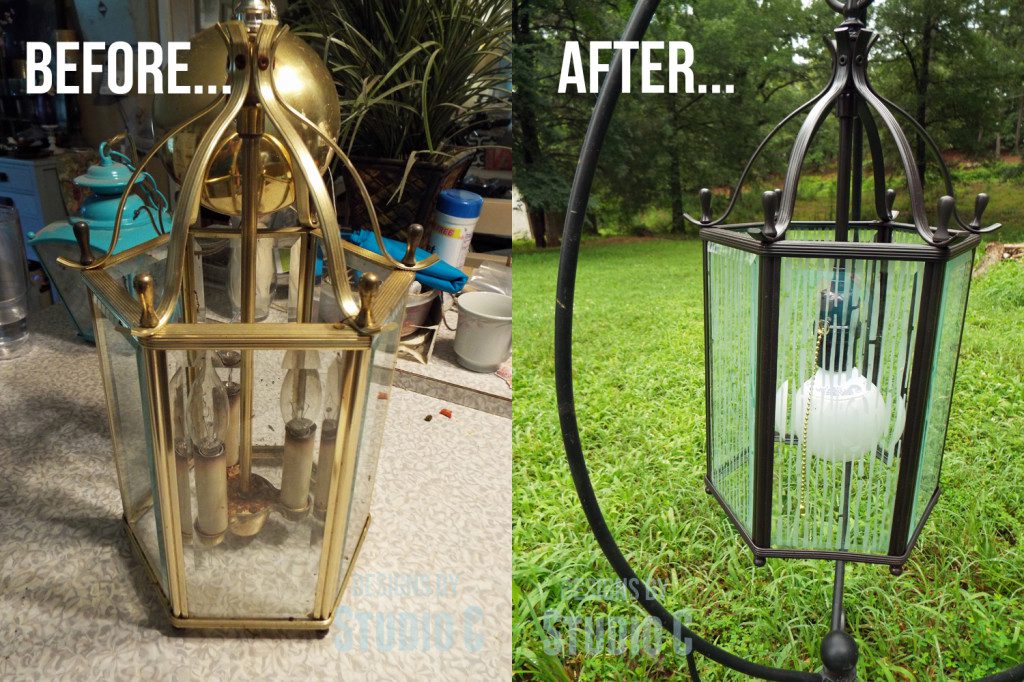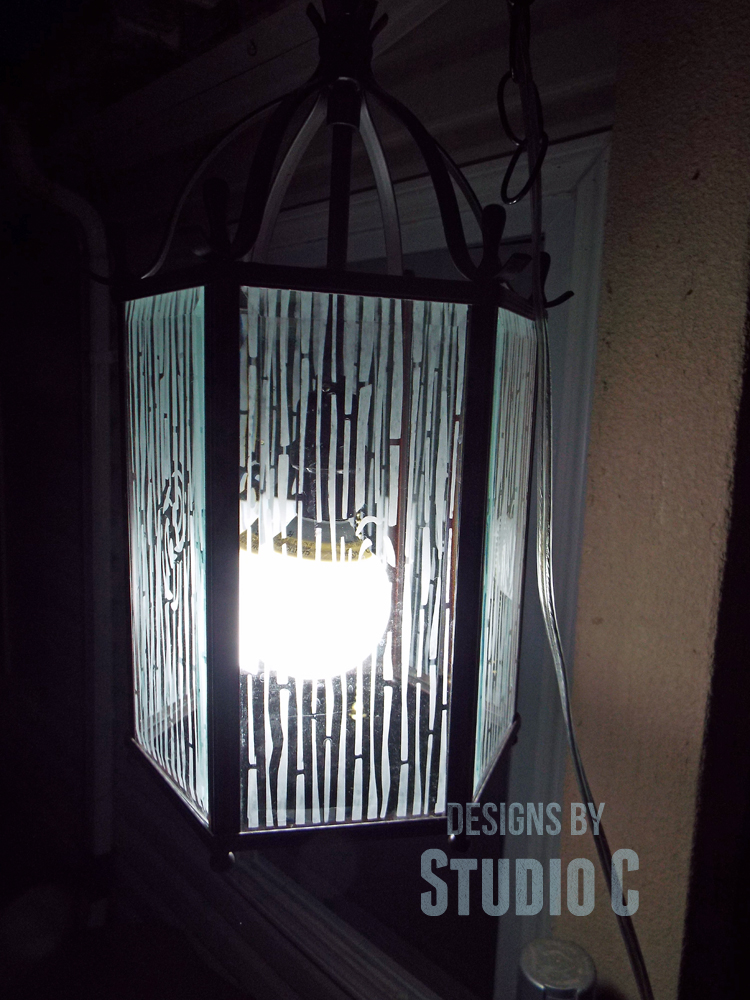 So what do you think of my DIY light fixture with Mod Podge Rocks stencil? I am loving it! I had a theme going here – did you notice? The woodgrain stencil goes perfectly with the spray paint color, Dark Walnut (wink, wink!!).
Disclaimer:
I was not asked nor paid to use the Mod Podge Rocks Stencil for this post. The stencil was provided by Amy Anderson for use in another post and I decided to use it again… Awesome, right?