Cleaning and Changing the Tires on a Bandsaw
A Little Maintenance for the Bandsaw…
The bandsaw is definitely one of my favorite tools. I use my dad's old bandsaw and love it! It was due for a bit of TLC so I spent a few hours cleaning and changing the tires on the bandsaw which it desperately needed!
I didn't realize how much sawdust had accumulated inside the case until i opened it… In the photo below, it actually doesn't look too bad because I had already knocked a lot of the sawdust out. The sawdust tends to really stick to my power tools because we live in a very humid climate and I work outside (that is about to change when the tools get moved to a new shop!).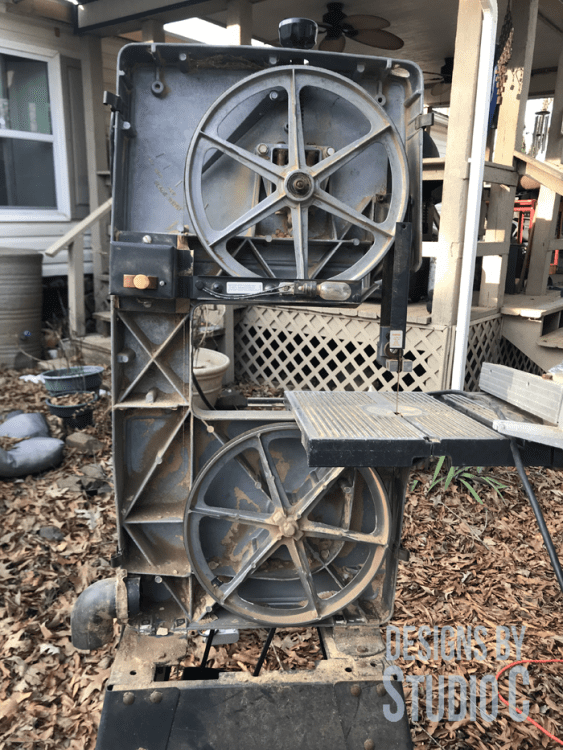 I used a paintbrush from the dollar store to knock out the sawdust, followed by a more thorough cleaning with a wet/dry vacuum. The sawdust was really packed in there!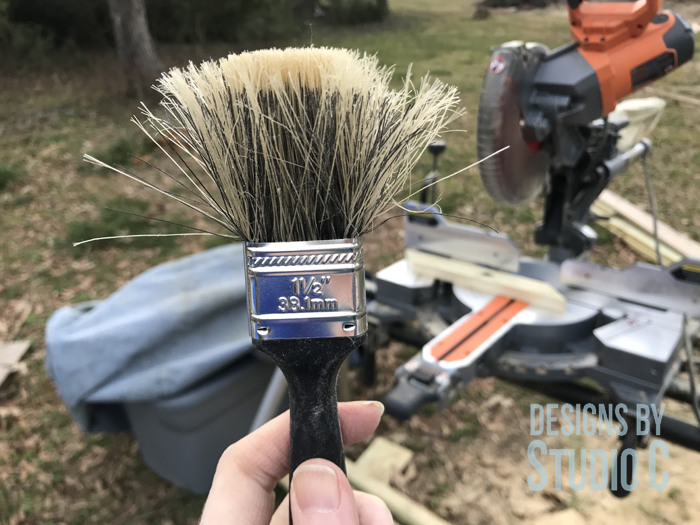 Next, it was time to change the tires… I don't have any photos of this process because it was a two person, four hand job! New tires are designed to fit snugly and we had a heck of a time getting them on the wheels! The tires I purchased (<– affiliate link!) came with thorough instructions and an installation tool but I still recommend having a helper nearby!
The new tires should be soaked in very hot water to soften them which makes them easier to stretch on the wheels. The tire is then clamped on the wheel using a wood block on top of the tire so that the clamp doesn't ruin it, and stretched over the wheel. Having one person hold the wheel and tire in place with the other person stretching it over the wheel worked for us!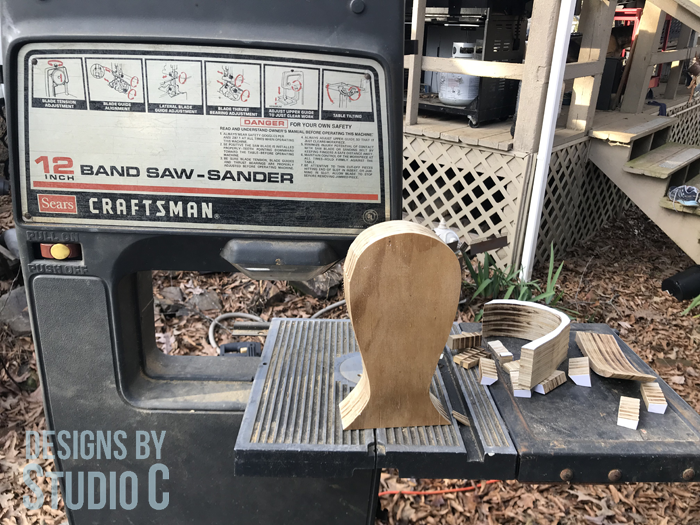 Once the new tires were installed, I finished cleaning the bandsaw and reinstalled the blade. Cleaning and changing the tires on the bandsaw made a huge difference in its performance! Now on to the next project…
A Couple of Jigs for the Bandsaw:
Have questions about using or cleaning a bandsaw? Leave a comment below!
Originally posted 2019-01-13 08:00:54.