An Easy to Build Ottoman for the Indoors or Outdoors
This amazing ottoman, inspired by Pottery Barn, is a really awesome build! The plans to build a Raylan ottoman include the templates for the side/leg combo in a plan suitable for all skill levels!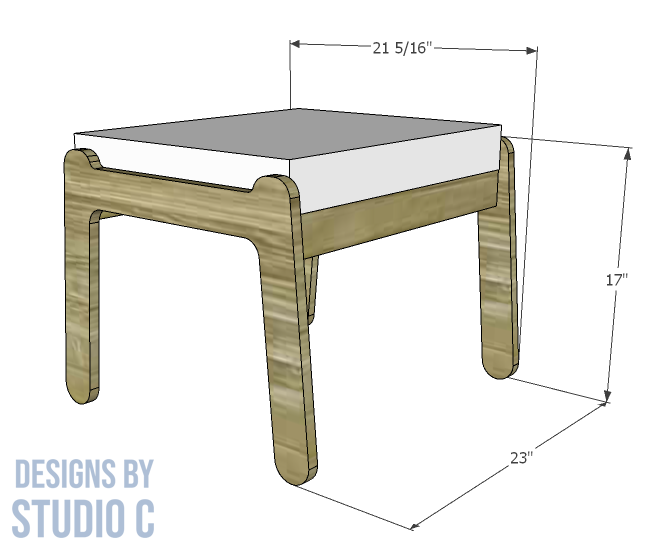 The templates can be transferred to a piece of poster board and traced on the plywood or board glue-up then cut out with a jigsaw or bandsaw.
Materials:
1-1/4″ pocket hole screws
3″ High density foam at 11″ x 22″
Upholstery batting (<– affiliate link!)
Fabric to cover foam
Wood glue
Sandpaper (80, 120, 220 grits)
Finishing supplies
Lumber:
1 – 2′ x 4′ sheet of 3/4″ plywood
Cut List:
2 – 3/4″ plywood at 2-1/2″ x 21-1/2″ – Stretchers
1 – 3/4″ plywood at 16-5/16″ x 21-1/2″ – Base
2 – Side and Leg Assemblies**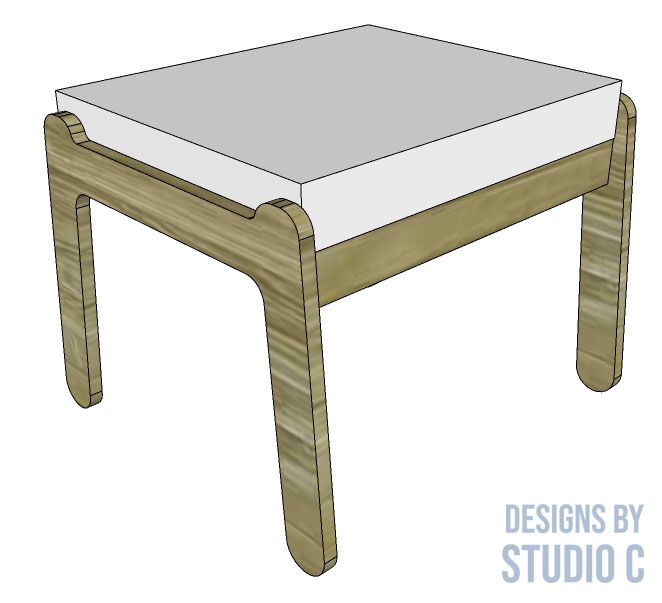 Notes About the Project:
Print the templates, align the registration marks and tape the pieces together.
The side/legs combo pieces will be cut out first, and the base and stretchers can be cut from the scrap.
Sand the pieces prior to assembly!
Step One
Trace the template on the sheet of plywood. Cut the pieces out using a jigsaw or a bandsaw.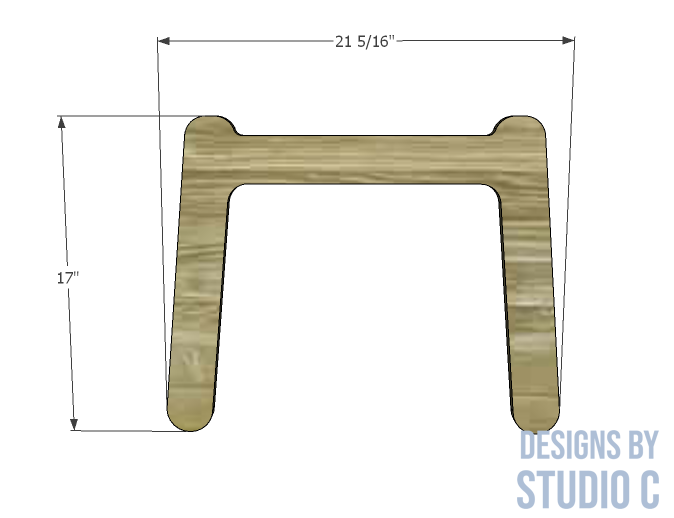 Step Two
Cut the pieces for the stretchers from the scrap. With the pocket hole jig set for 3/4″ material, drill pocket holes in each end of the stretcher pieces. Secure the stretchers to the side/legs pieces using glue and 1-1/4″ pocket hole screws. Make sure they are centered with a 16-5/16″ space between them.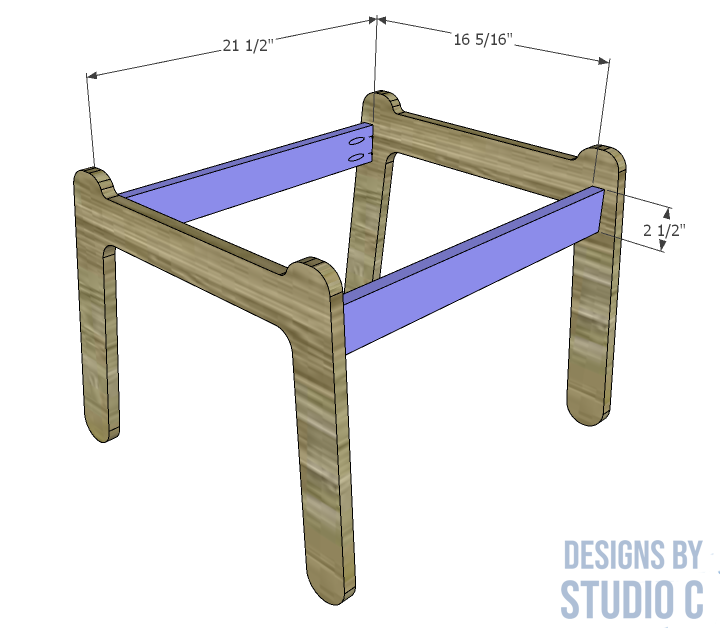 Step Three
Cut the piece for the base and drill pocket holes in all four sides. Secure the base to the stretchers and side/legs using glue and 1-1/4″ pocket hole screws. The top face of the base will be flush with the top face of the stretchers.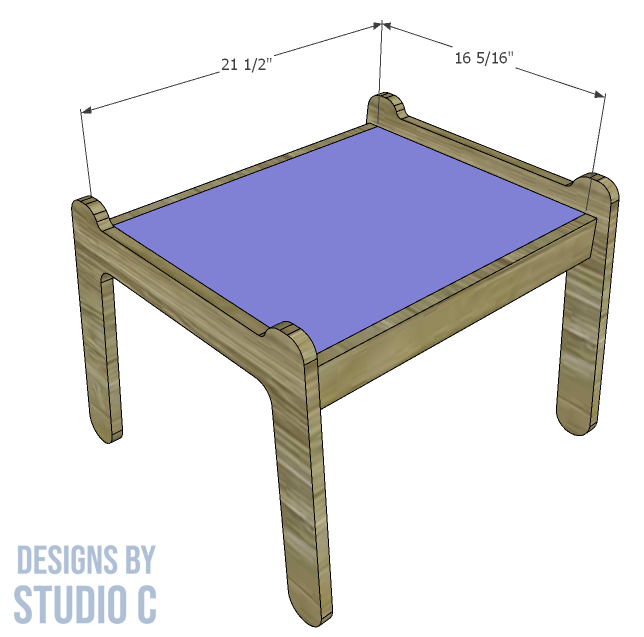 Finish as desired.
To Make the Cushion:
Here is a fabulous step by step tutorial I wrote years ago about making a box cushion… and it doesn't require a zipper!
Have questions about the plans to build a Raylan ottoman? Leave a comment below!