Build Picture Frames from the Scrap Pile…
Easy to Build Frames for Any Skill Level
As I was poking around in my scrap pile the other day, I came across a few good pieces of oak. Since I built the frames for mirrors and a cork board, why not build a couple of picture frames, too?
Materials & Supplies:
Scraps of wood
Kreg Pocket Hole Jig & Screws
Drill
Wood Glue
Router & Rabbeting Bit
Hammer & Chisel
Sander & Sandpaper
Glass & Cutter
Framing Tab Gun (<– affiliate link!)
Finishing Supplies
Let's Get Started!
Determine the height and width of your frame.  I decided to use up the entire length of the scraps so my frames measure 10-1/4″ x 13-1/2″ and 15-1/4″ square overall with the glass measuring 8″ x 9″ for one and 8-3/4″ x 10-3/4″ for the other. The photo sizes will be odd but I can always crop the photos to fit!
Drill two pocket holes in each end of the shorter boards but remember to leave room for the rabbet so the router bit doesn't hit the screws! Assemble using glue and 1-1/4″ pocket hole screws.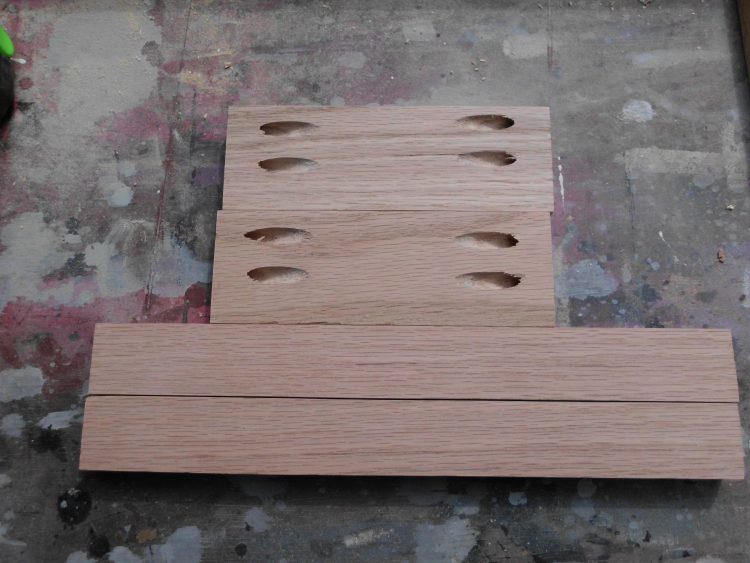 Cut the rabbet with the router and chisel the corners square. (Here is a link showing basic chiseling – even though it is about robots – go here)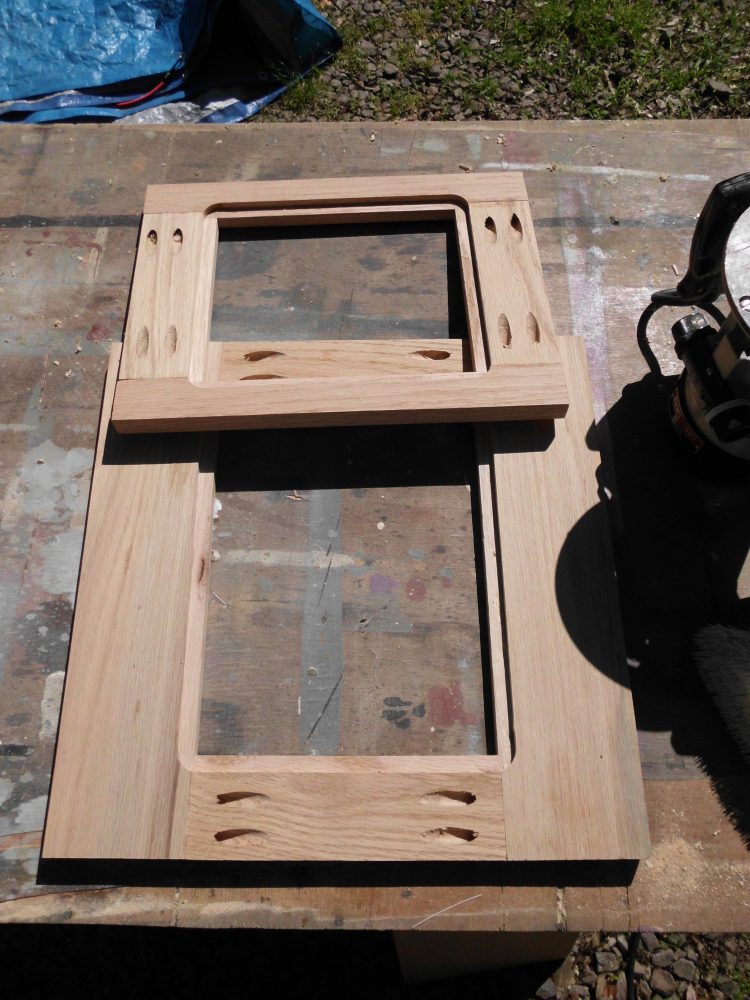 Sand thoroughly starting with 80 grit sandpaper, to 120 grit, then to 220 grit. Stain and finish as desired. I used my favorite Rust-Oleum Ultimate Wood Stain in Sunbleached and Ultimate Polyurethane in Matte.
Most home improvement stores have a glass-cutting area and can cut the glass to the size needed. I cut the glass myself. It is very easy to do and a glass cutter can be purchased at any home improvement or hobby store. If you cut the glass yourself, please do it cautiously! Safety glasses and gloves are a must!!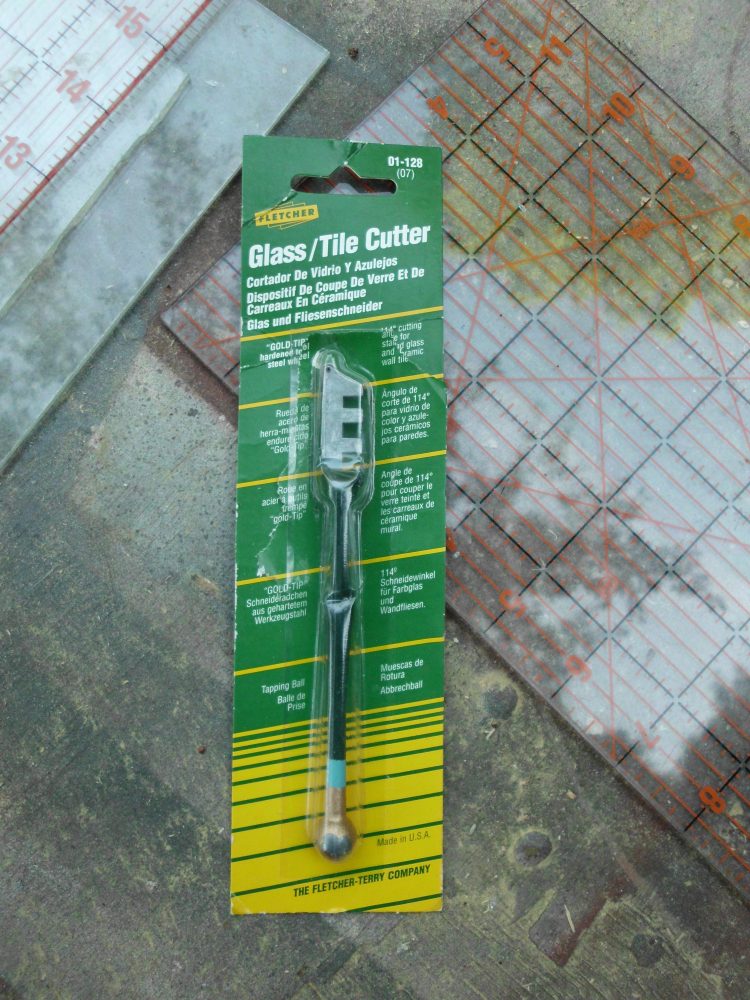 To cut the glass, I used my clear quilting rulers to "mark" the line. Score the glass with the cutter ONCE (do not go back over it). Move the glass to the edge of your work table (with the score line just over the edge) and snap the glass downward. It should break in a nice, clean line.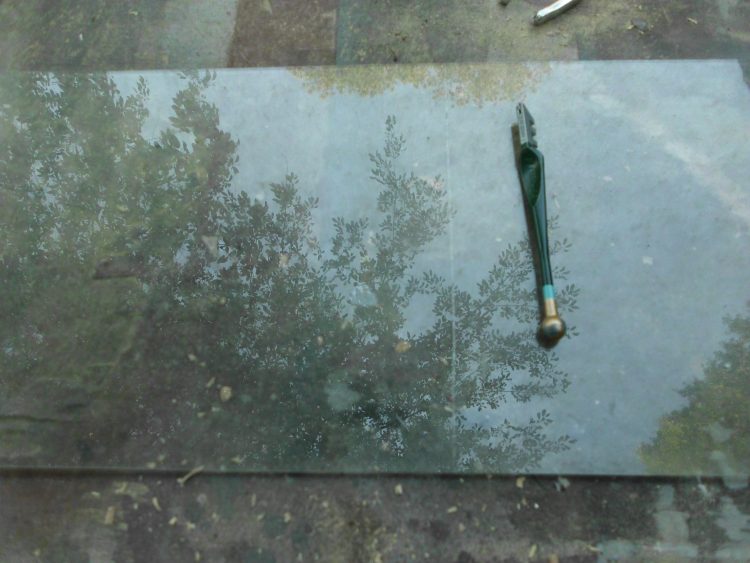 To cut a small amount off, use pliers to break that portion. It should break in a clean line, as well.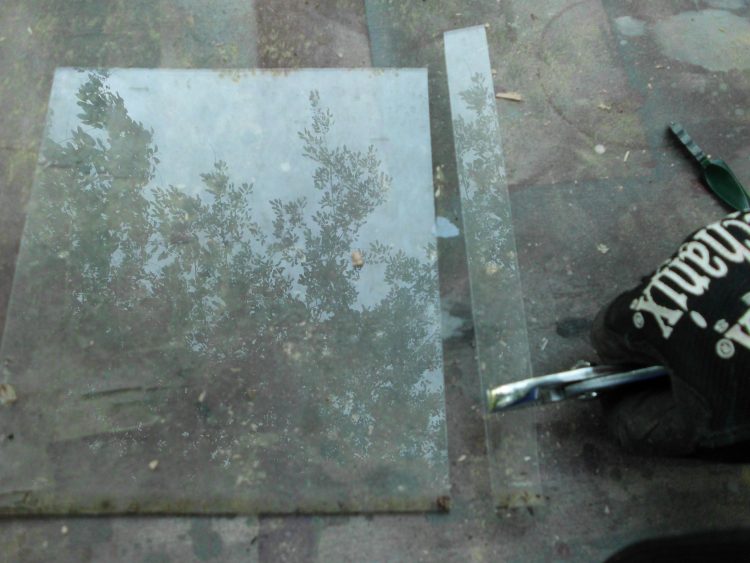 Layer the glass, the picture, and a thin piece of cardboard in the frame and use the Framing Tab Gun to secure them in place. Add a sawtooth hanger to the back for hanging…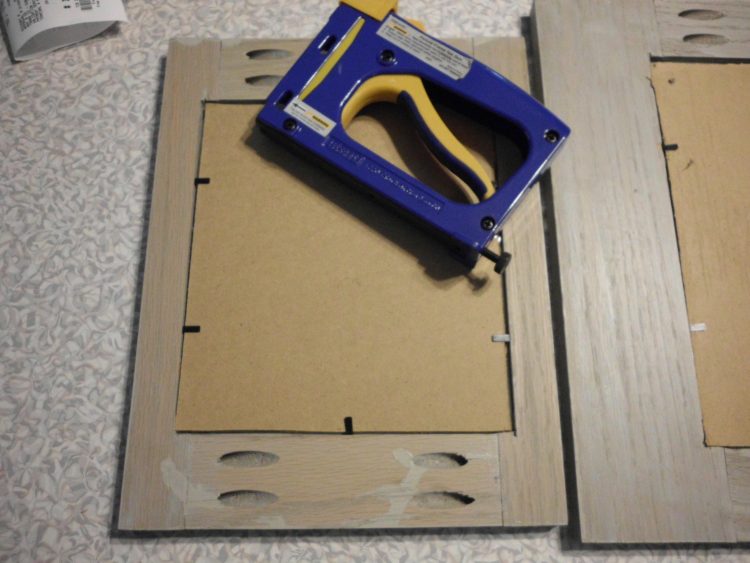 There you are! These frames cost virtually nothing but time! Aren't they great?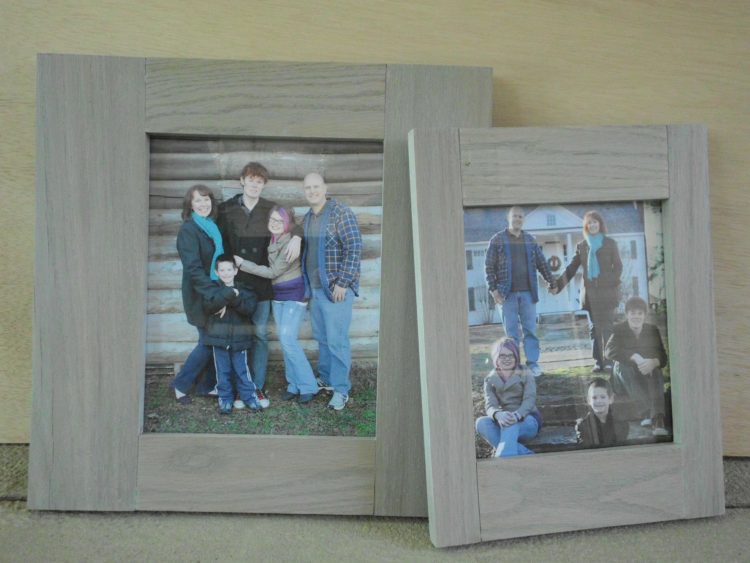 Have questions about how to build picture frames? Leave a comment below!
Originally posted 2012-05-08 08:00:17.