An Easy to Build Frame
I had an old mirror that fell off the wall and broke in half. Does that still count as seven years of bad luck? (My thinking is no, since it broke in two pieces and didn't shatter!) Anyway, rather than let it go to waste, I thought I'd cut the pieces down and build a frame to go around each of them! This is another project that is totally customizable and is a great way to use up your scraps of lumber!
Materials:
1- 1×2 at 8′ ( I used oak because I had this piece in my scrap pile)
1 – 1×3 at 4′
Kreg jig and 1-1/4″ pocket hole screws
Router and 3/8″ rabbeting bit (<– affiliate link!)
Hammer and chisel
Wood glue
Sander and sandpaper (80 grit, 120 grit, and 220 grit)
Wood stain and sealer; or paint and sealer
Sawtooth hanger
Adhesive or picture frame tab gun
Let's get started!
My mirror measures 12″ x 29″. The frame pieces will have to be cut to allow for the mirror and to subtract for the rabbet which is the groove that the mirror lays in. The  sides of the frame (also known as "stiles")  were cut to 32-1/4″ which is 33″ – 3/4″ for the rabbets. The top and bottom of the frame (also known as "rails") were cut to 11-1/4″ which is the overall width of the mirror minus 3/4″ for the rabbets.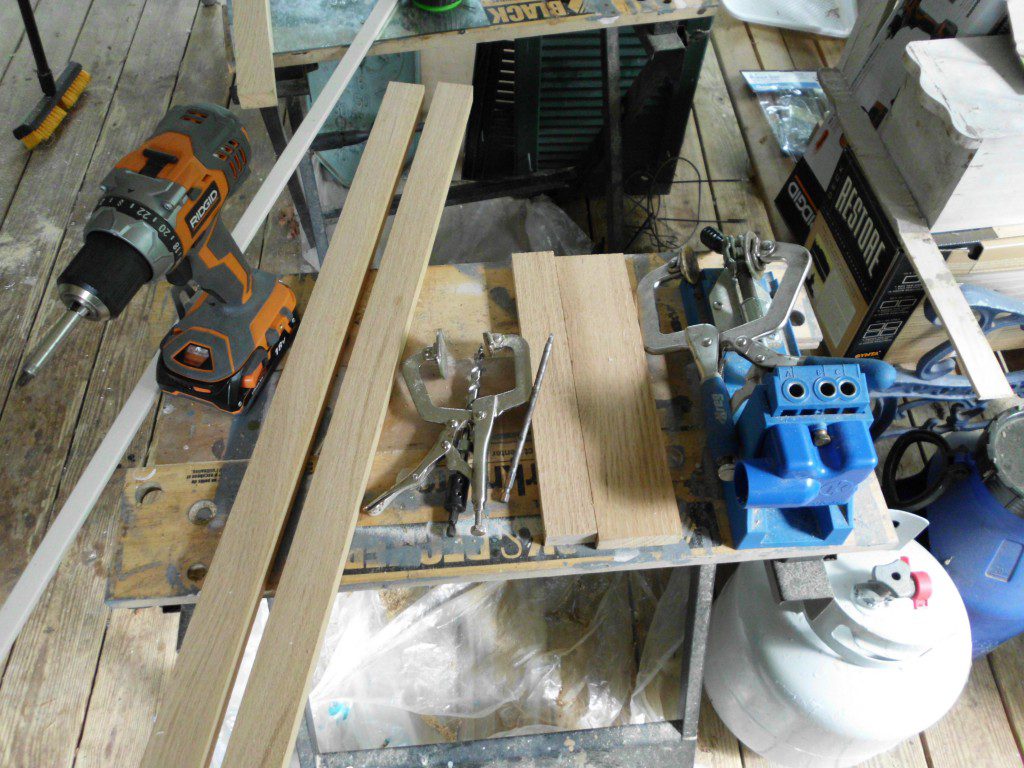 Drill pocket holes in the ends of the shorter boards. make sure they are closer to one side than the other to allow for the rabbet.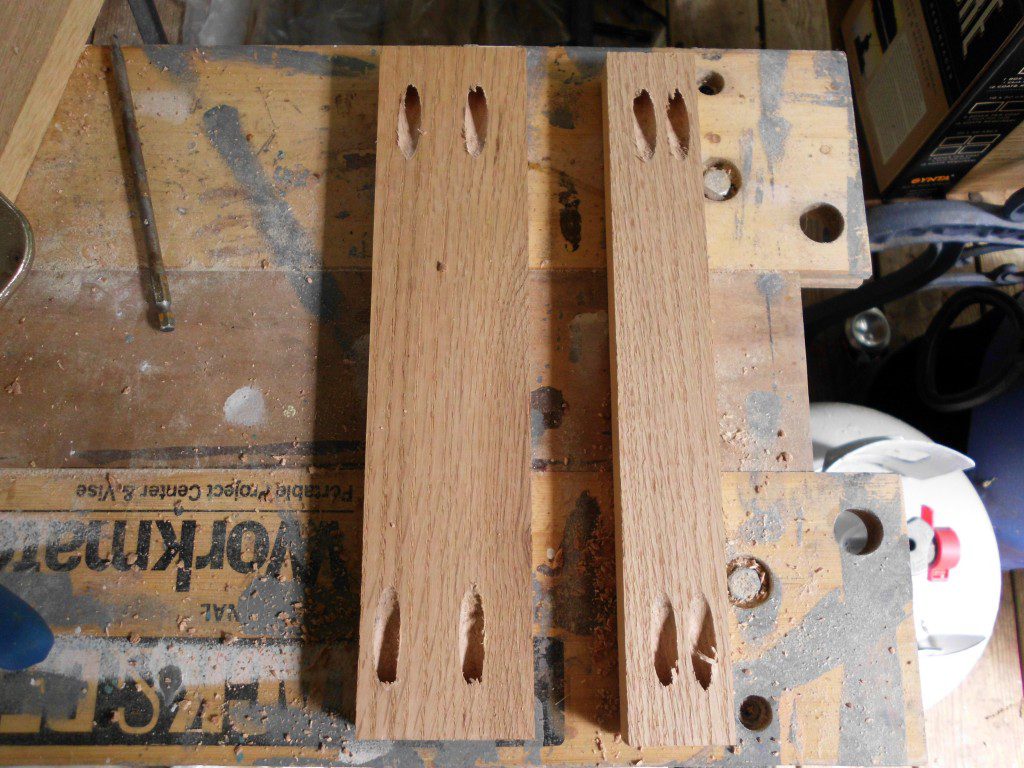 Assemble the frame with glue and 1-1/4″ pocket hole screws.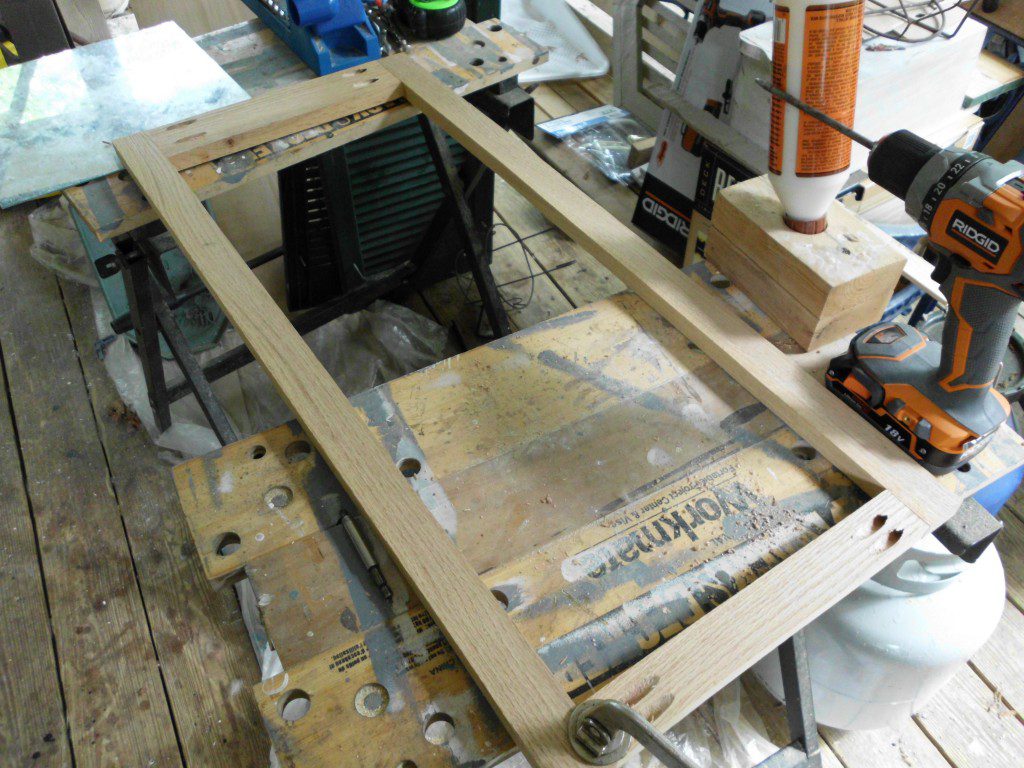 Using the router, cut a rabbet around the inside opening on the back of the frame. Use the hammer and chisel to square the corners of the frame.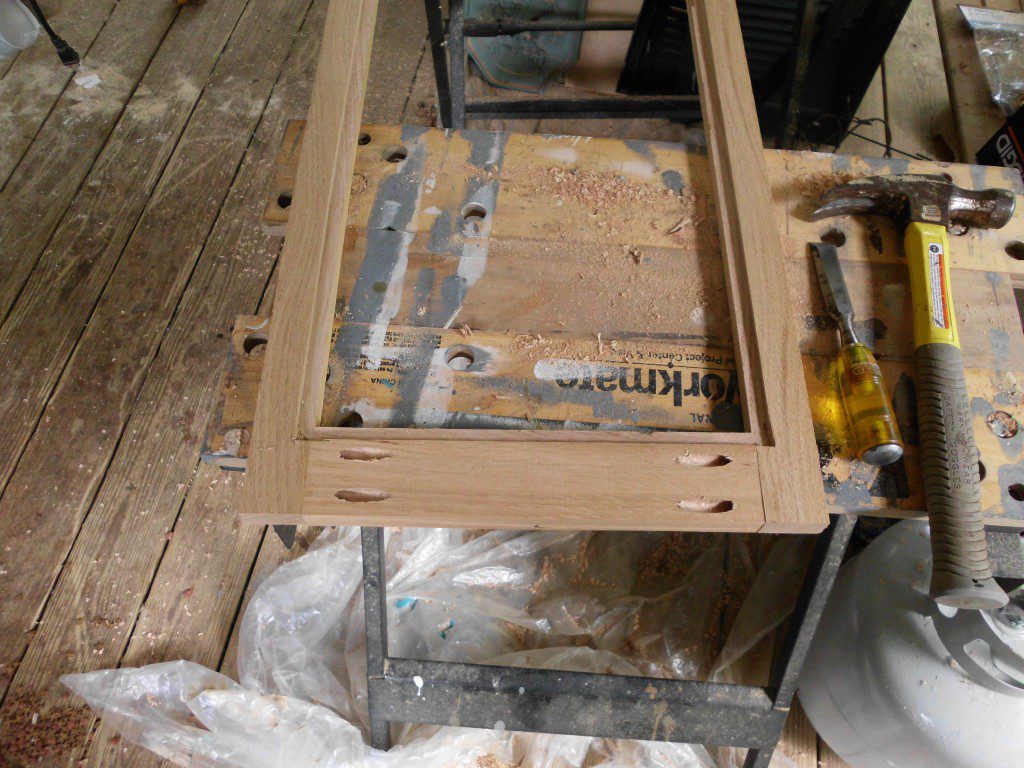 Fill all holes and finish the frame as desired. To get the smoothest finish possible, start sanding with 80 grit sandpaper and gradually work down to 220 grit. If staining, stain then seal with polyurethane. If painting, prime the frame with a primer such as Kilz 2 or Bullseye, then sand with 220 grit sandpaper when dry. Paint, as desired and seal the paint with water-based polyurethane which will not turn yellow. (I like Rust-Oleum Soft Touch Ultimate Polyurethane in Matte)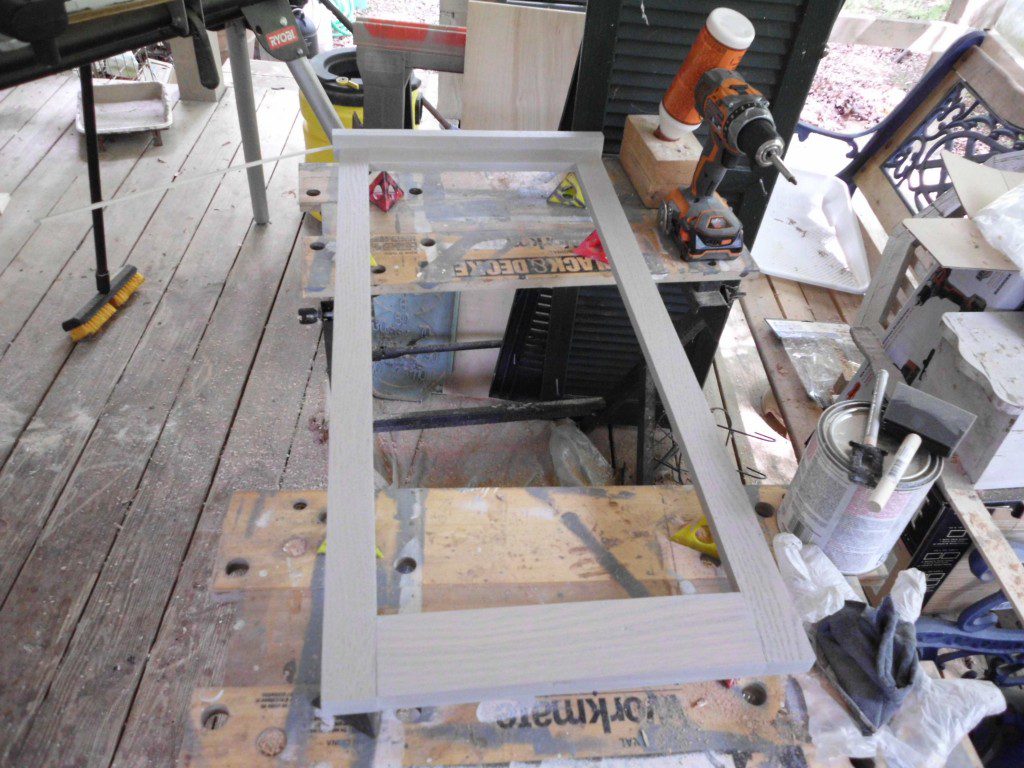 Attach the mirror with adhesive or the framing tab gun. Add a sawtooth hanger to the back.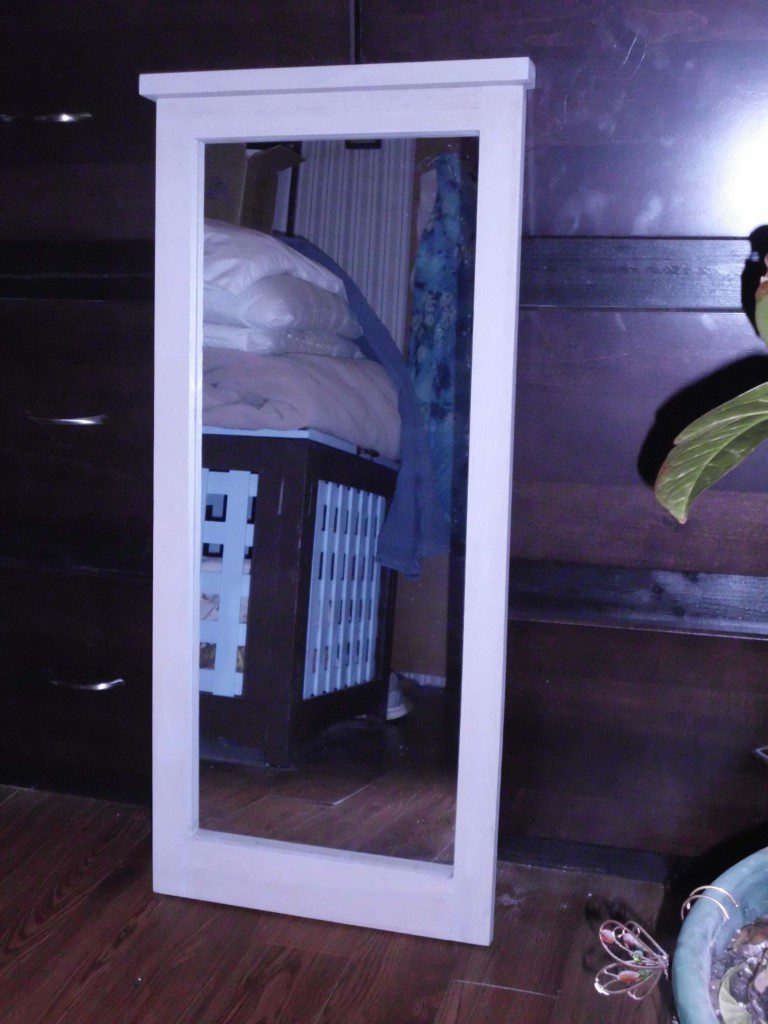 Stand back and admire a job well done! Have questions? Leave a comment below!
Originally posted 2012-04-11 08:07:51.