Old Trunk with New Chalk Paint Finish
A Chalk Paint Project with Folk Art Home Decor Chalks and Waxes
Thanks so much to Plaid (and Blueprint Social) for sponsoring this post! The Folk Art Home Decor Chalks and Waxes were supplied to me to create this post. All opinions are my own!
I purchased a large, old trunk at a thrift store a few months ago. I've always had a plan to paint it and add legs to turn it into a table but I wasn't sure what products I was going to use to give it a new look. I decided to give this old trunk a chalk paint finish using Folk Art Home Decor Chalks and Waxes and make it look super-fabulous!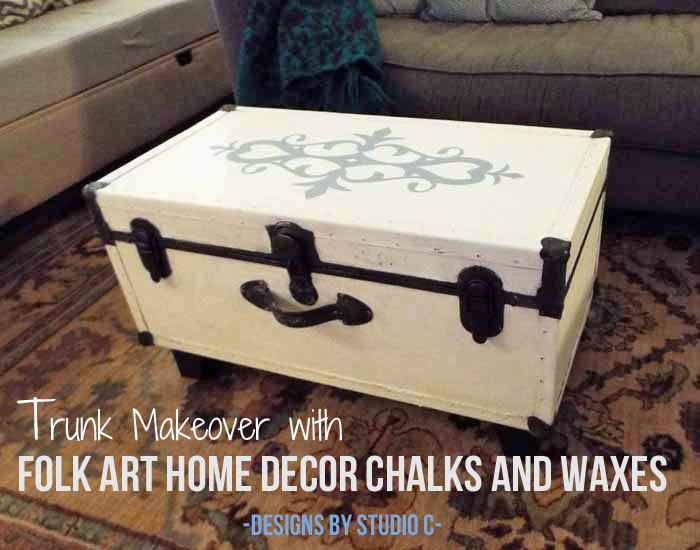 The chalks feature an ultra-matte finish with one-coat coverage making them perfect for layering or distressing. The waxes add texture and depth, and buff to a soft shine all while sealing and protecting the piece!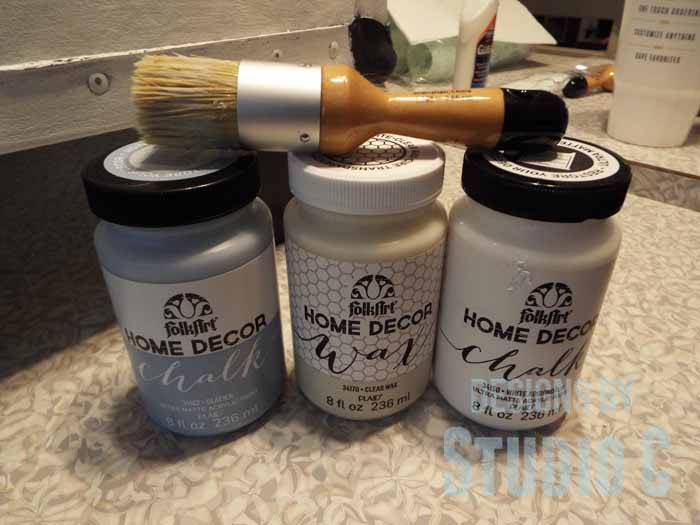 I started by spray painting all of the hardware. The hardware is made as part of the trunk and cannot be removed, so I painted it right on the trunk. (I used a spray paint in a Dark Walnut color.)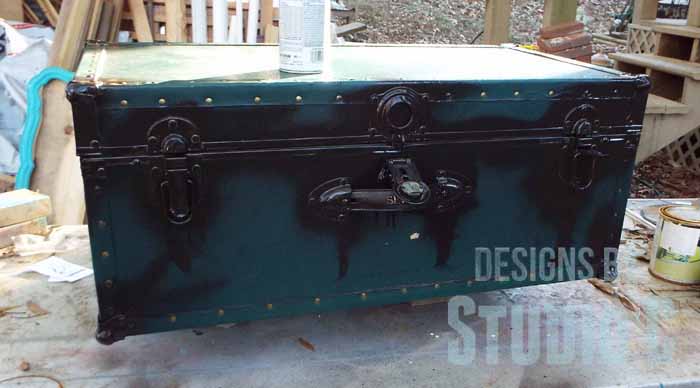 Once the hardware areas were dry, I painted the top of the trunk using the Folk Art Home Decor Chalk in Glacier. The cool thing about the chalks is that they dry quickly and can adhere to most surface without any prep work! The chalks are also water-based for easy cleanup.
I wanted to reverse-stencil the top with a pretty design so I cut a piece of vinyl with my paper cutter and applied it to the top. I then painted over the Glacier color and the vinyl using White Adirondack.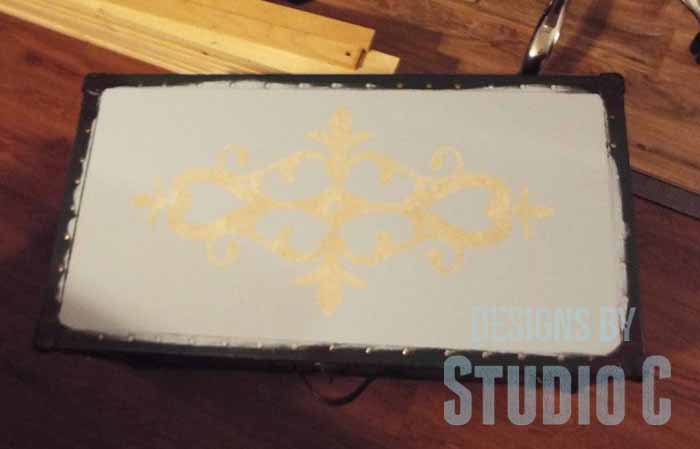 I painted the entire trunk with the White Adirondack, trying my best to avoid the hardware. I did get a bit of the paint on the hardware but am still pleased with the look. The paint is really thick so I had to work quickly to get an even coat on the larger areas before it dried.
Once the paint was dry, I used a sanding sponge to remove a bit of the paint from some of the trunk areas. I added a coat of clear wax  over the entire trunk including the hardware. I used a piece of an old t-shirt to buff the wax to a shine.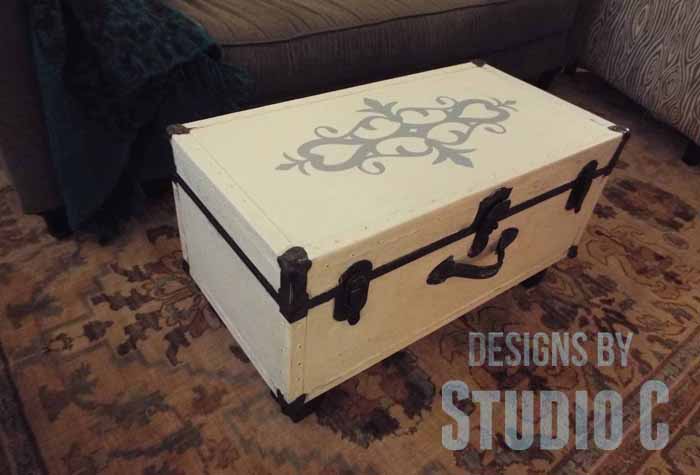 I added four chunky feet that I made to the bottom of the trunk, securing them in place using screws through the inside of the trunk into the feet.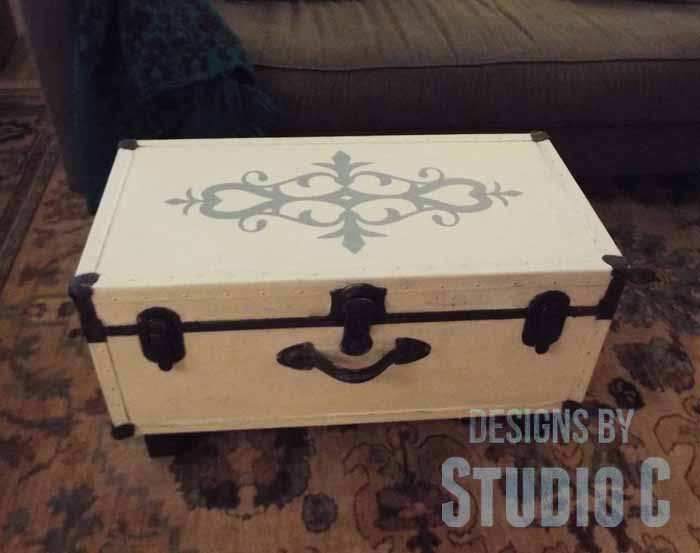 I think this old trunk with its new chalk paint finish looks fabulous! It will be perfect as a table with the added benefit of storage inside! For more information on Folk Art Home Decor Chalks and Waxes, connect with Plaid on Pinterest, Facebook, and Instagram. Find fantastic inspiration using the chalks and waxes at PlaidOnline.com!
Originally posted 2015-12-08 08:00:57.