The Kitchen: Before and After Photos of a Remodel!
The Rebel House Kitchen Reveal
A year ago, a friend got a stellar deal on a house we named the Rebel house. The very first time we entered the home, we knew we had our work cut out for us. The previous owners had already started scraping up the flooring in the kitchen and dining room but never finished. The bathroom was already gutted except for the cast iron tub (which weighed a ton, I tell you!). The kitchen was really in the saddest shape. So that is where we started. Today I will share the kitchen before and after photos… I swear you will be amazed (I am)!

The original kitchen was a very small u-shaped area. The cabinets were probably original to the house, which was constructed in 1964. There were layers and layers of vinyl flooring used as shelf liner. The previous owners had also covered the countertops with white laminate and had said they were going to keep the original cabinets. The original cooktop was a gas model that was horribly rusted. How? I'm not sure. The original oven was really small – maybe only 22″ wide on the inside and it still worked but was not convenient for today's standards.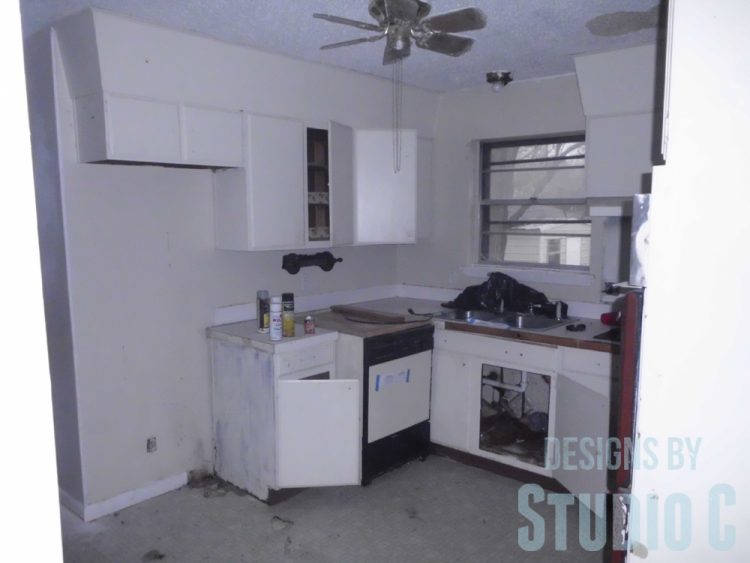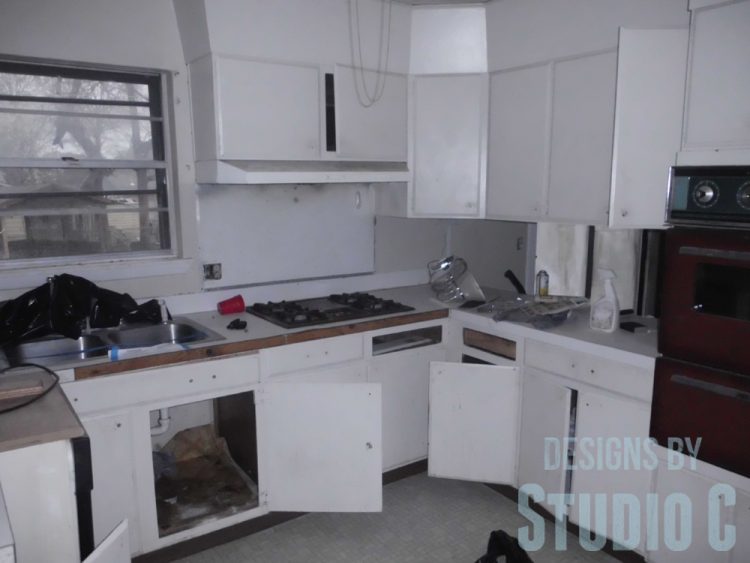 We started by removing all of the cabinets, the countertops, the bulkhead (which made the kitchen look so much smaller), and the appliances. It was hard work! Back in those days, they liked their nails (there were a ton and they were hard to get out!) and the roach droppings falling on us didn't help.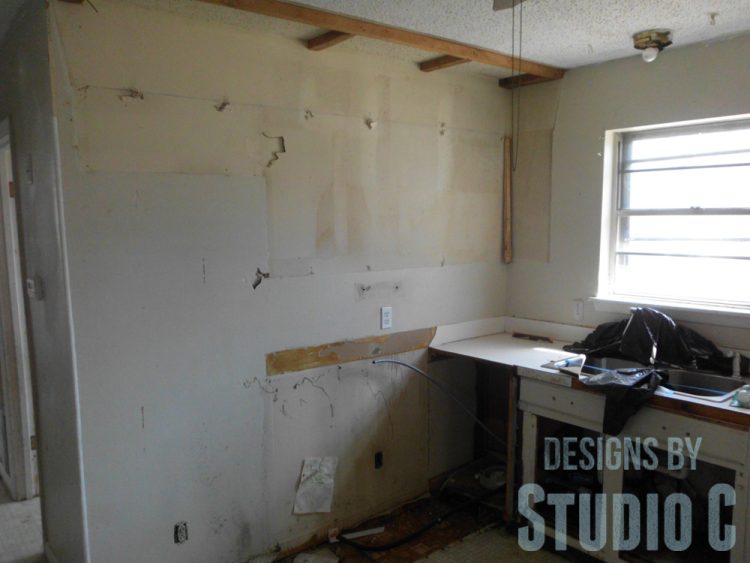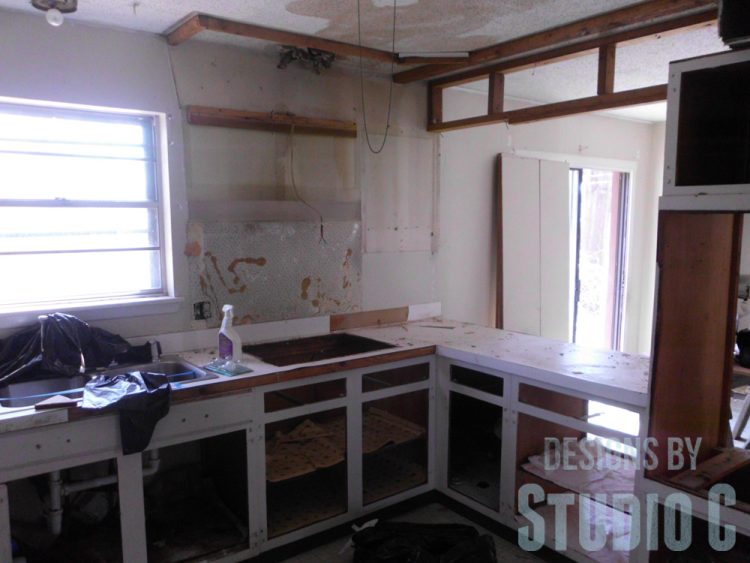 We did not want to try to scrape the flooring out as the previous owners had started. There was damage to the floor in the laundry closet which is just off of the dining room. So we decided to cut the entire floor out, replace the plywood, then install groutable vinyl tile (<– affiliate link!). It is beautiful!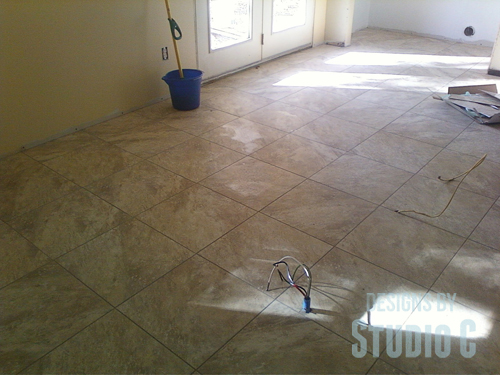 We decided not to keep the u-shape to the kitchen, but to open the area up to the dining room and add an island in the kitchen instead. We built all of the cabinets ourselves (using Purebond plywood) and moved the cooktop and oven to the island. We also added a range vent over the island and a new water line for the refrigerator. One original feature we did keep was the ceiling fan – cleaned up and with a new coat of paint!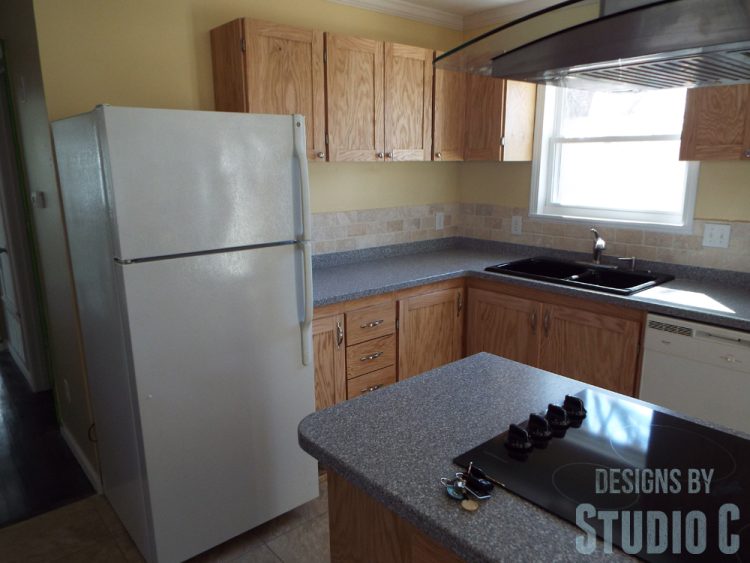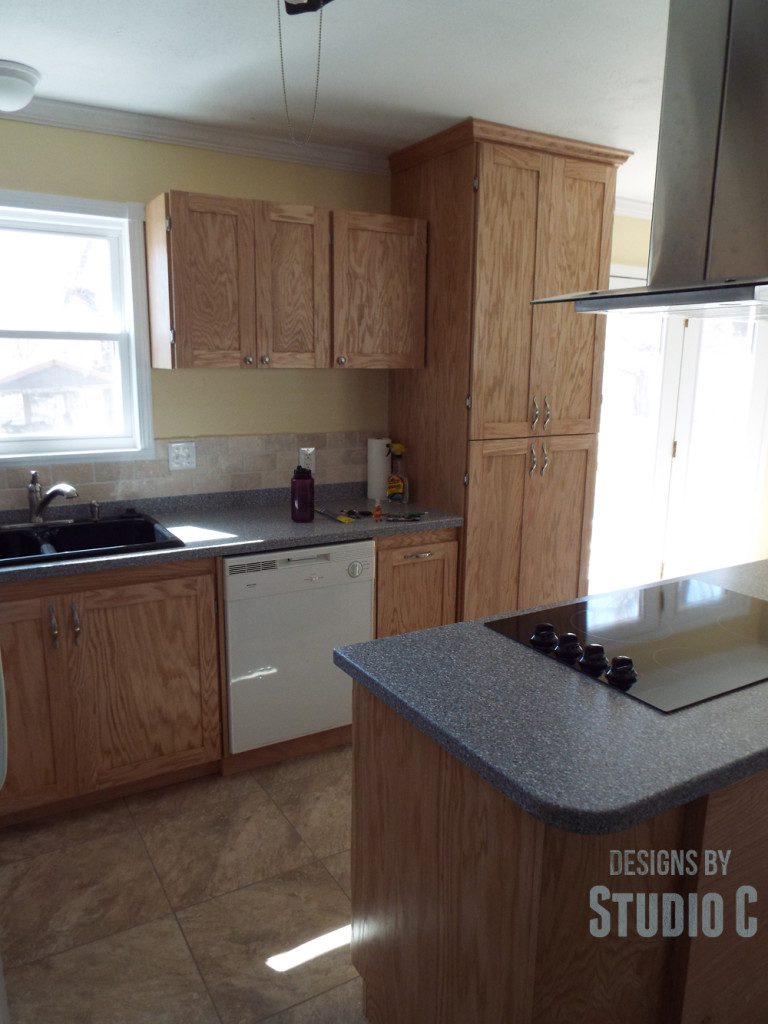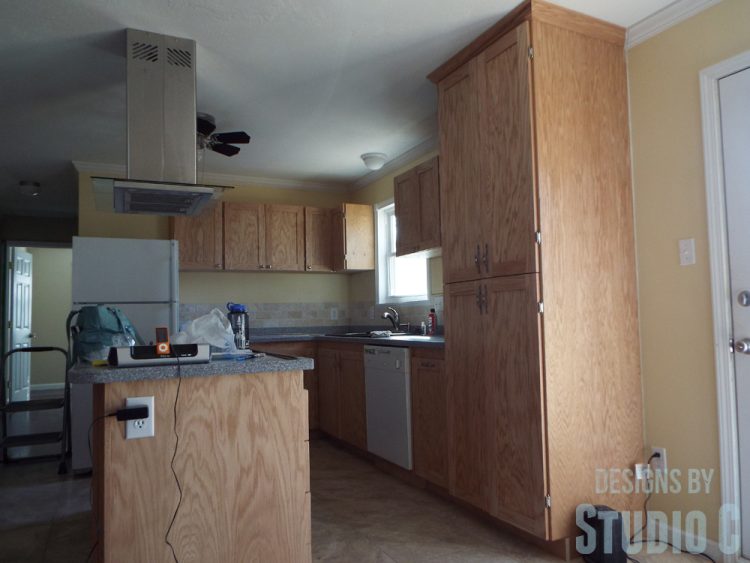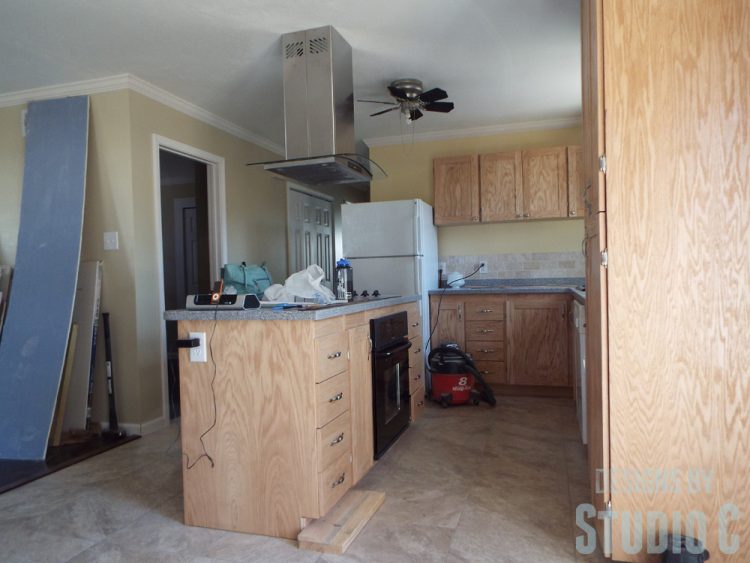 Despite all of the blood, sweat, cursing, and bruises, remodeling the kitchen at the Rebel house was a fabulous experience! We did so many things that we probably would not have done otherwise. We are so thrilled with the results and so is the new tenant! When looking at the kitchen before and after photos, we are amazed at what we've accomplished and hope it inspires you to take on your own project! Now for the clean up…