Easy Table Saw Maintenance
When I was using my table saw one day, I noticed the lumber wasn't running through the saw as smooth as it usually does . It was time for a cleaning… You see, even though I do tons of projects and have a million tools, I do not have a shop!!   Occasionally, the table gets a bit of rust on it which means the rust will transfer onto any lumber I run through the saw. I'll share my method of how to wax a table saw which is a great bit of table saw maintenance to keep the saw running smoothly!
>
The poor table saw (aka Big Daddy) is forced to live under the carport (actually chained to the post of the carport) with a waterproof grill cover as his coat. Depending on how much I am using him, I try to do this at least every few months. At this point, I've had Big Daddy for 10 years and he's still running strong!
So, Can You Wax a Table Saw?
The answer is YES! Waxing the table saw surface is a great way to add a protected layer to the steel top, as well as keep the lumber running smoothly. A hang up on the table saw can cause serious injury and a few coats of wax is a great way to prevent that.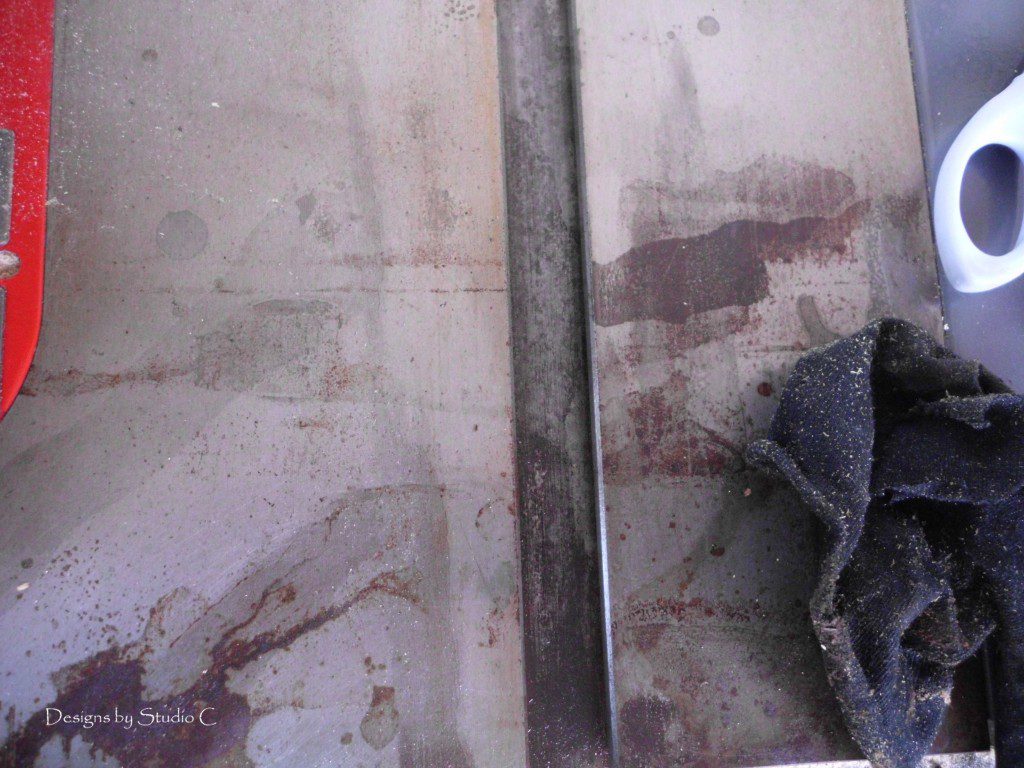 The Best Wax to Use on a Table Saw Surface
What is the best wax to use on a table saw surface? In my opinion, a paste wax is the best! Whether it's Johnson's Paste Wax or Minwax Paste Wax or whatever, a paste wax adds that necessary protective layer to keep rust at bay!
Can You Use Car Wax on a Table Saw?
Absolutely! I've used Turtle Wax as well as Maguire's Cleaning Wax successfully! It is applied the same way as you would wax a car (Mr. Miyagi: Wax on, wax off) and also adds a protective layer!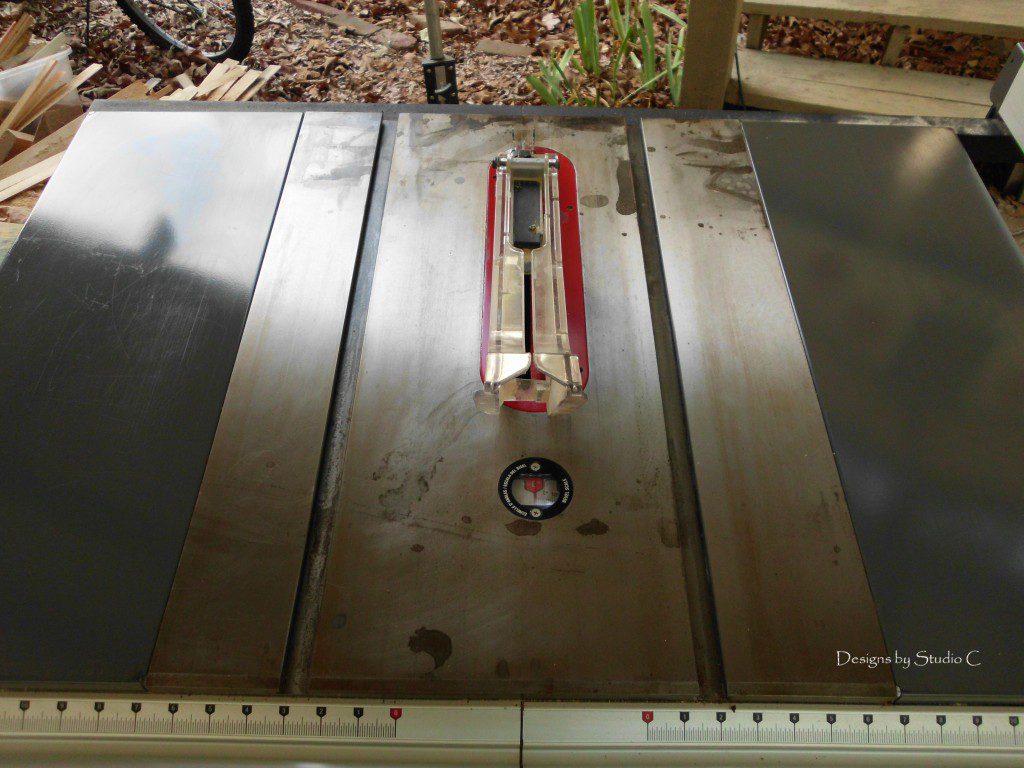 Exactly How Do You Do It?
Below, I've outlined the method I use to wax the top surface of my table saw. It's easy to do and a great weekend project! There are a few steps that need to be performed for better protection of the surface before the wax is applied. So let's get started…
Materials:
Clean the Rust off of the Table Surface
I like to start by spraying the rusty spots on the table with WD-40. I let it sit for a few minutes, then use my wire brush to loosen the rust. I use an old rag to wipe everything off.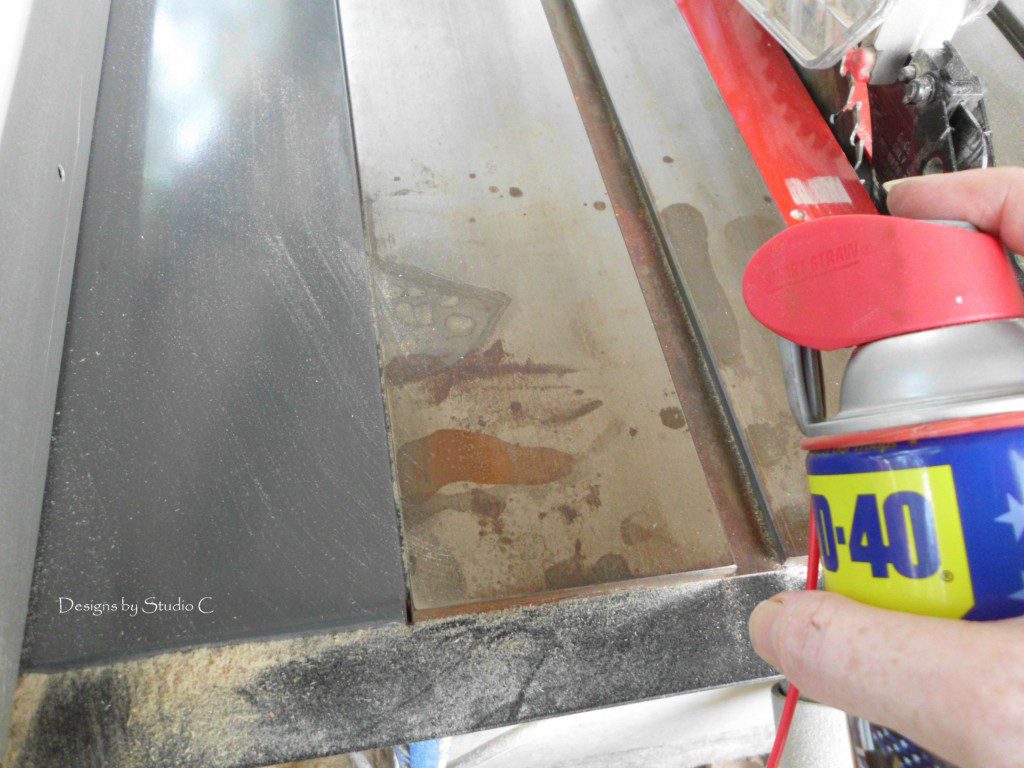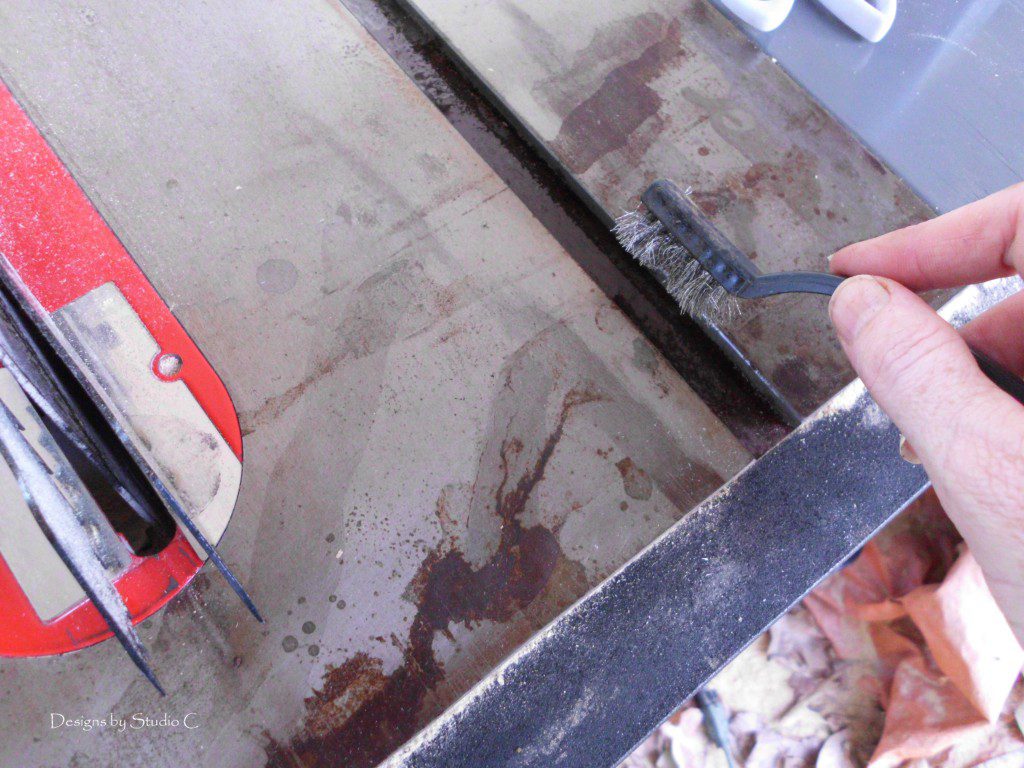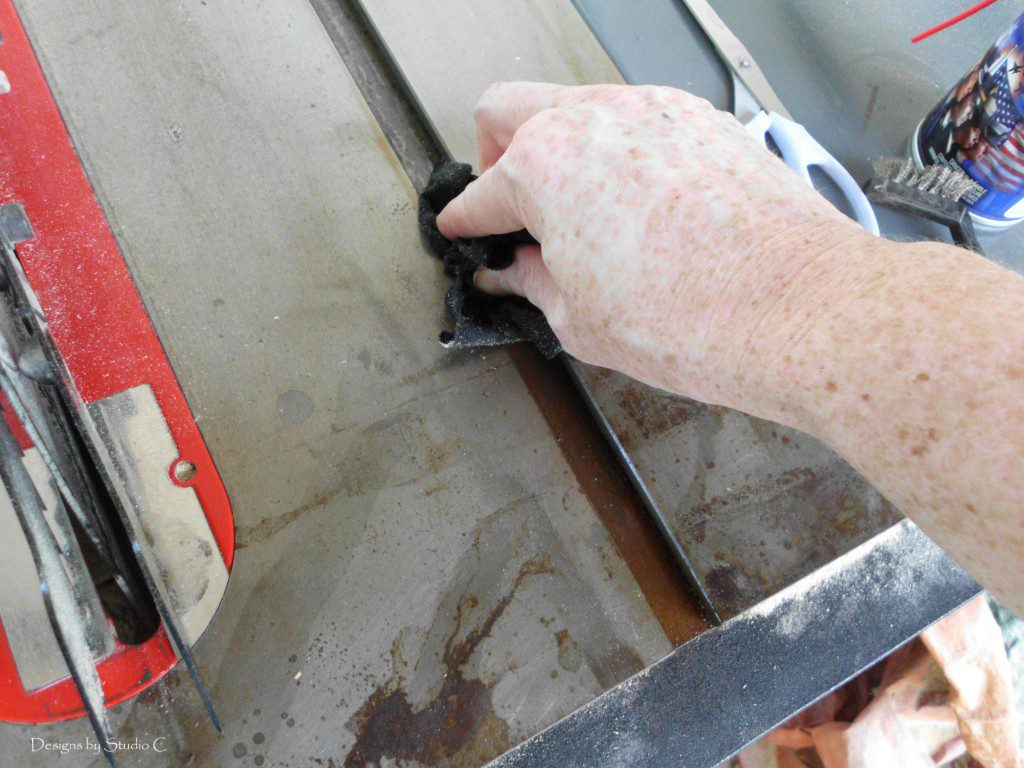 The rust spots may not completely come off. I'm sure a rust remover product would work well for that and eventually, I will share my method to do that!
Apply the Wax
I like to put a coat of paste wax on the table and rip fence. I apply the wax with an old rag and let it dry. Then, I buff the wax off. Actually, I have a polishing pad for my sander and I use that. Yes, I'm lazy but it gives a new definition to "wax on, wax off"!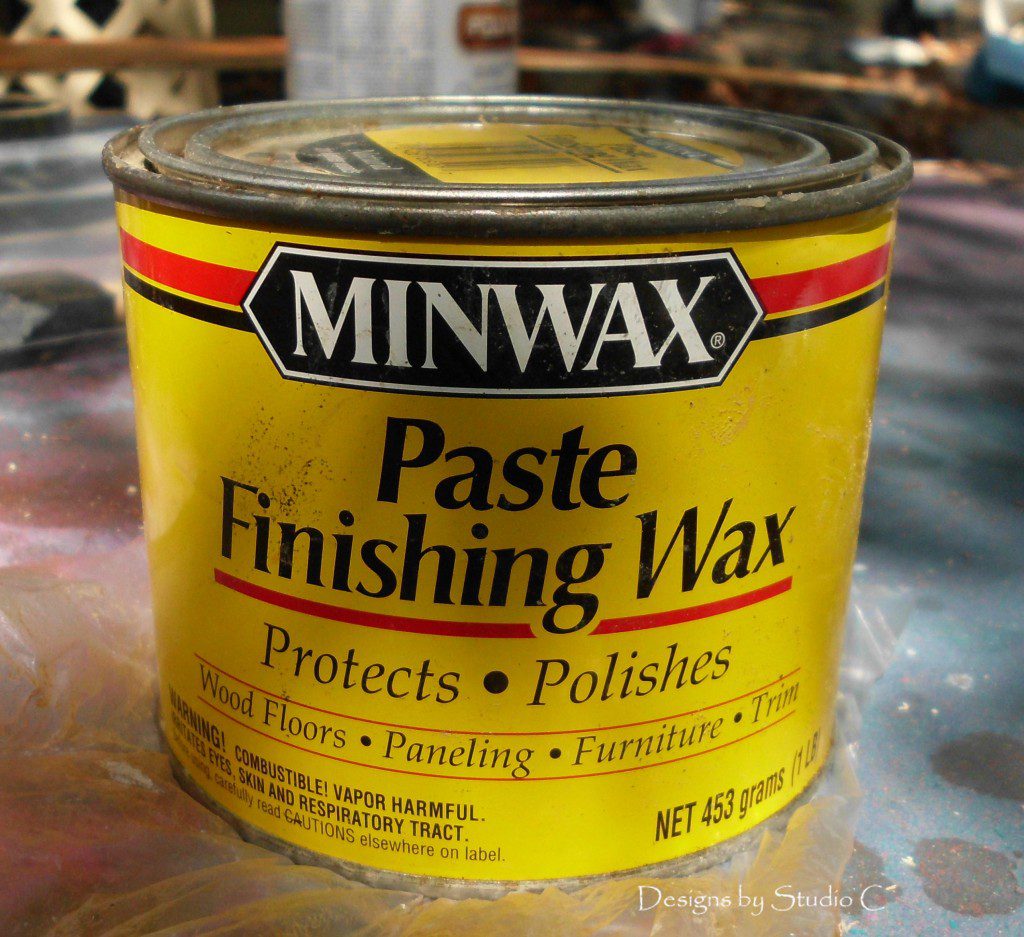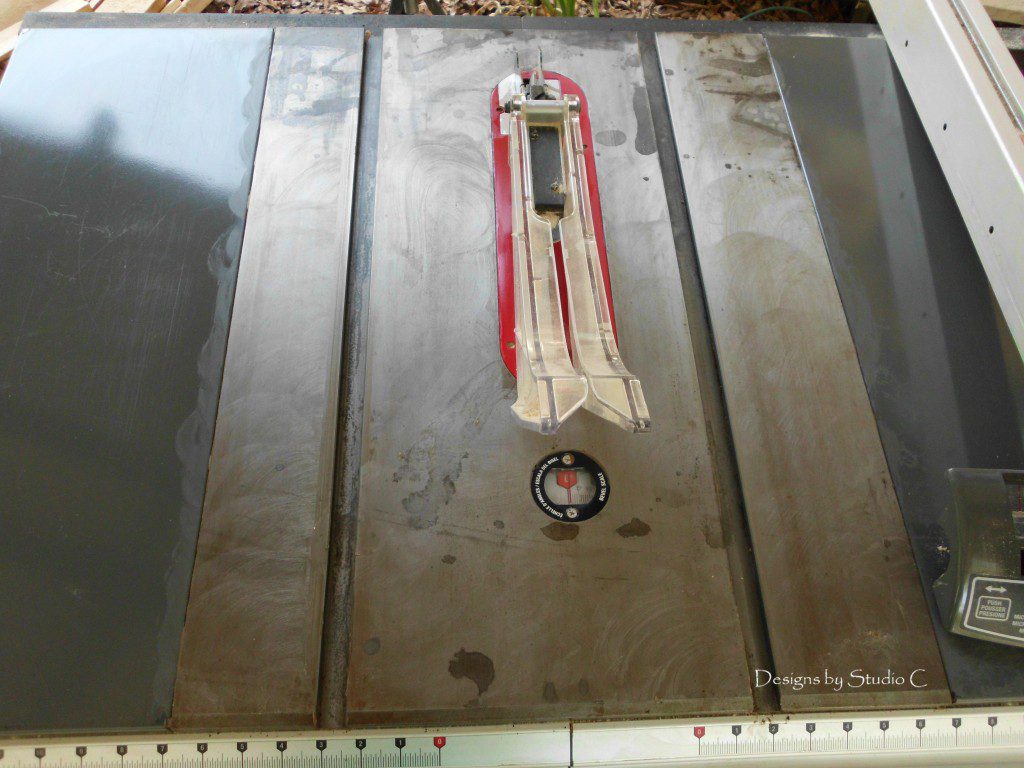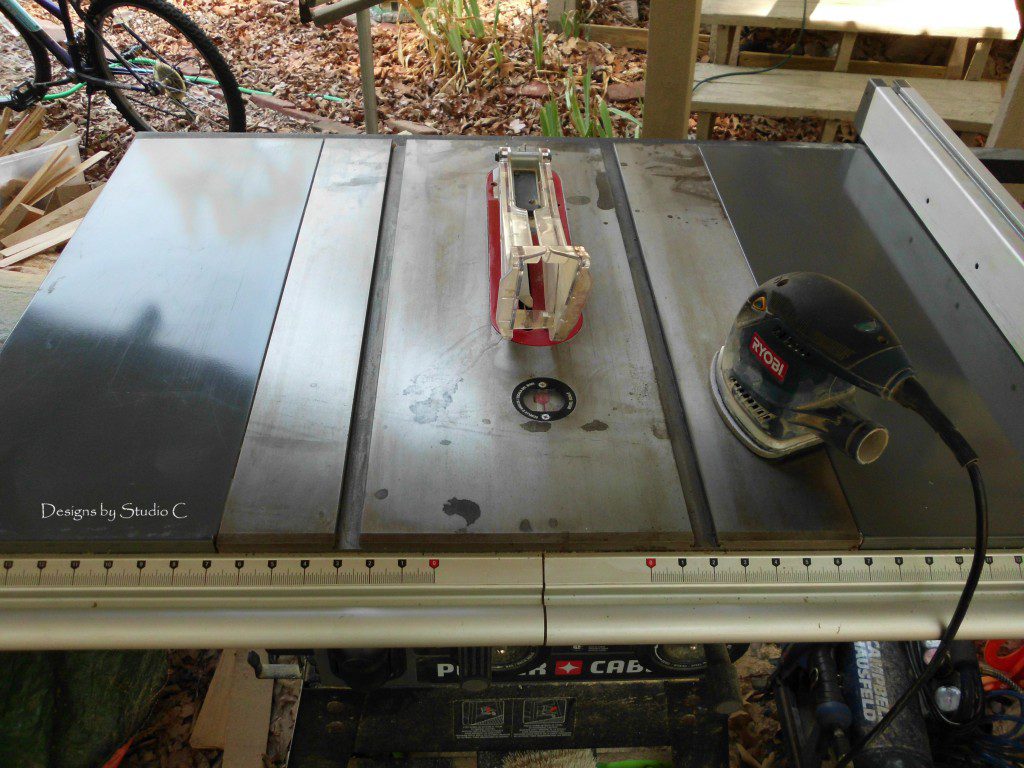 The paste wax adds a nice coating and keeps everything flowing smoothly, and the likelihood of a dangerous hang-up has been lessened. Not only is Big Daddy sparkly clean, he's a bit safer, too! Have questions about how to wax a table saw? Do you have a favorite method for waxing the table saw surface? Leave a comment below!