How to Make Biscuit Joints in Mitered Corners
Using Biscuit Joints on Mitered Corners
I really love using my biscuit joiner when building frames. I do not have holes to fill, and the frames look so much nicer! For a project I will share in the future, I made a frame with mitered corners. I thought that since I've already written a tutorial on using a biscuit joiner, I would also write one on how to make biscuit joints in mitered corners.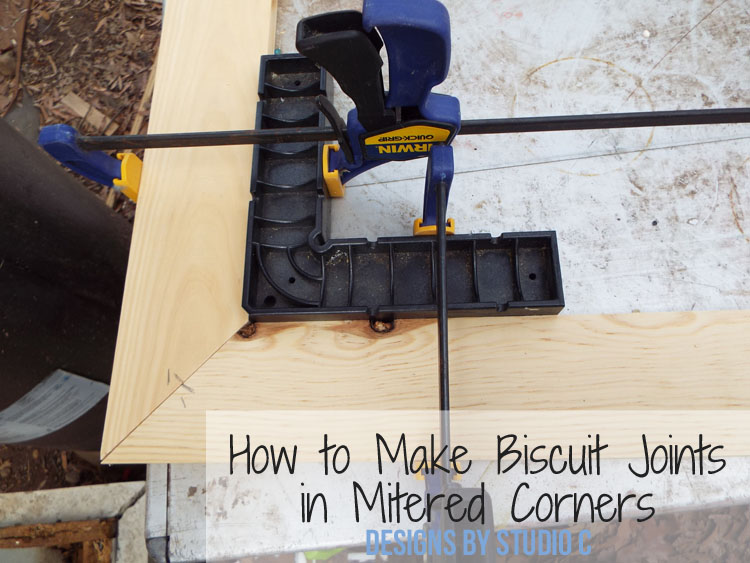 For this example (as I mentioned before), I am building a frame for another project. I have two shorter pieces, each with 45° miters at the ends and two longer pieces with 45° miters at each end.
Lay the pieces out as the frame will be constructed and draw a line through the center of the miter at each corner. Don't forget to number the pieces – this makes it much easier to assemble the frame!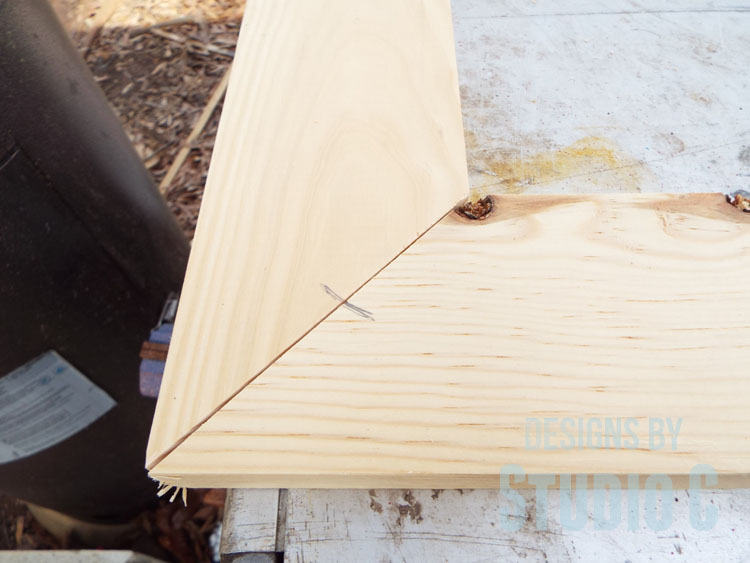 Set the biscuit joiner for the size of the biscuits (<– affiliate link!)being used. I used #20 biscuits because they are longer and perfect for the mitered corners. Align the center line of the biscuit joiner plate with the pencil line at each miter and cut the slot.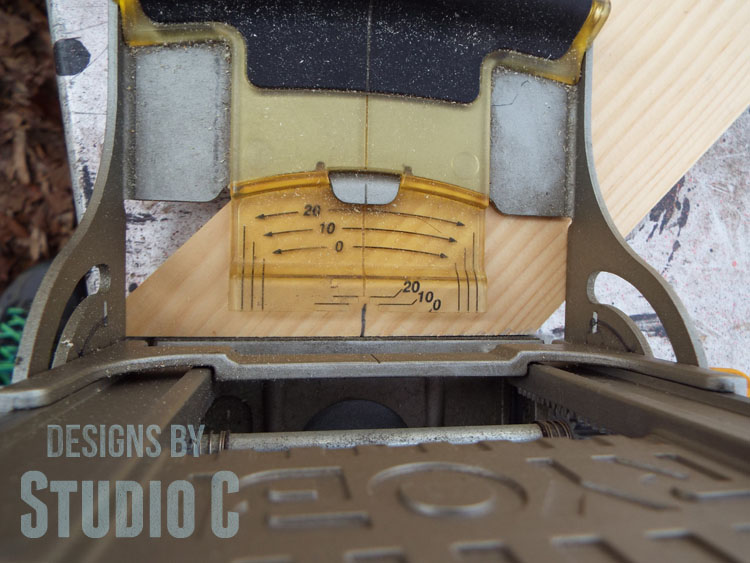 Fill the slots at each end of the longer pieces with glue and insert a biscuit. Fill the slots on the remaining shorter pieces with glue and assemble the frame. A small paint brush works well to get the glue down into the slot.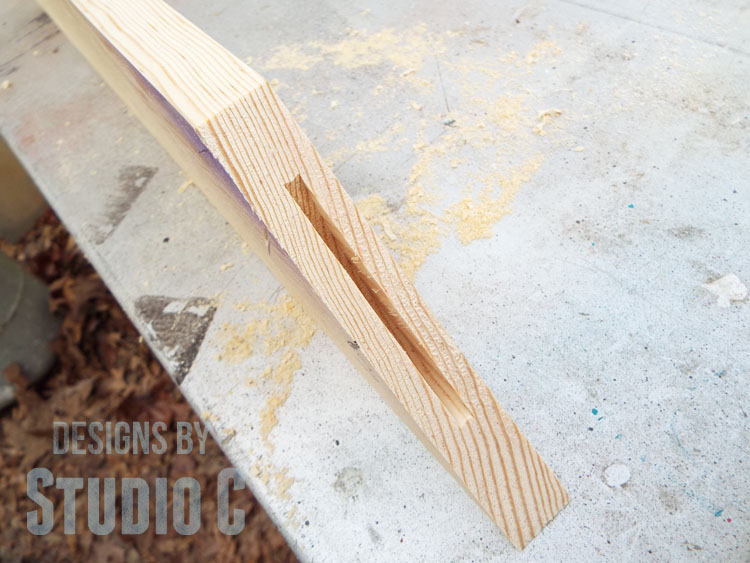 I used 90° clamps to keep the frame square while the glue dried. I also used a bit of Dry Dex to fill any gaps in the miters. The fence on my miter saw is off and my miters don't always line up exactly… Maybe someday I will adjust it!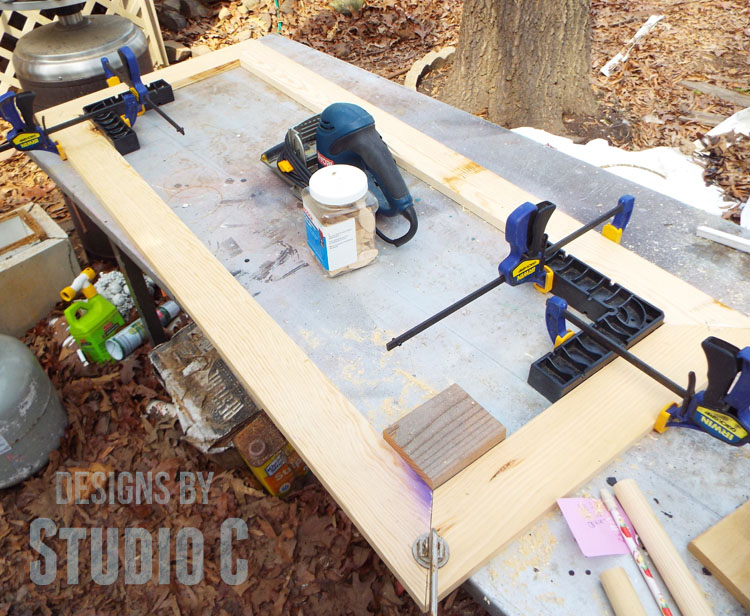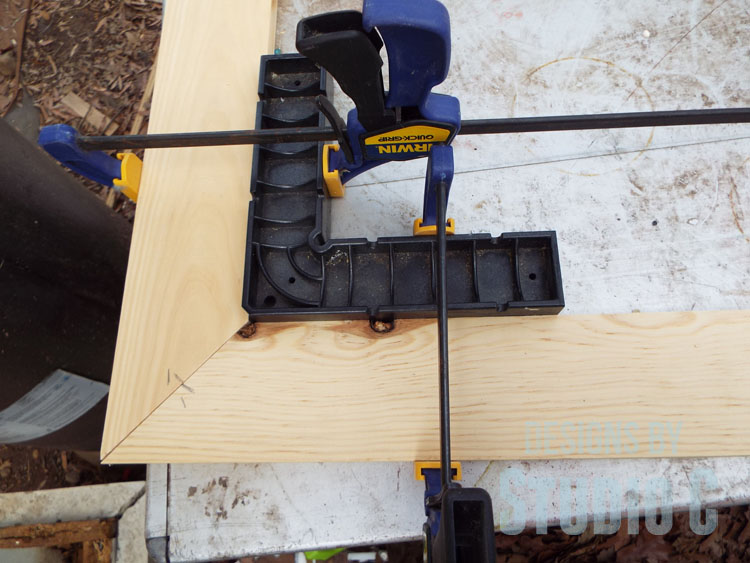 Have any questions about how to make biscuit joints in mitered corners? Leave a comment below!
Originally posted 2016-03-07 08:00:13.