Gorgeous Wall Sconce Makeover
Spray Paint and New Shades Transform Old Lighting
I found the neatest set of sconces at my local Habitat for Humanity ReStore. They had the greatest lines and I thought they would be pretty fabulous with a little bit of DIY magic. The gorgeous wall sconce makeover transformed these dated fixtures into something bright and fun!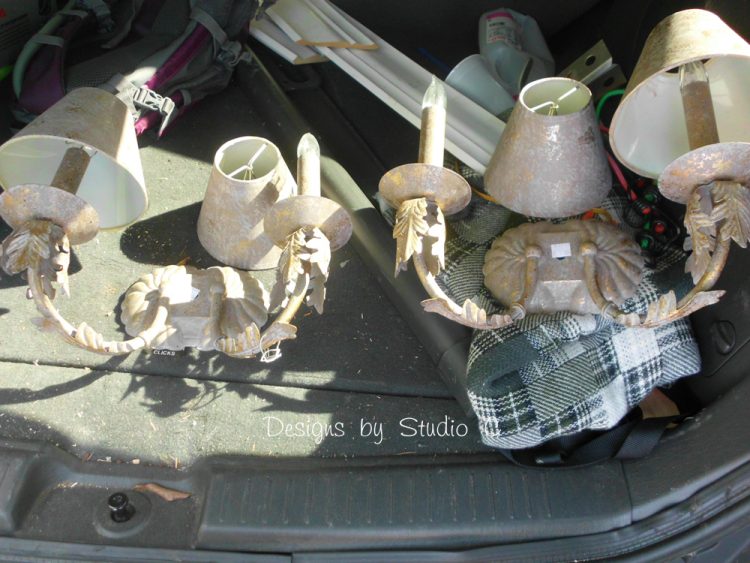 It is not clear from the photo but the finish on them was probably awesome back in the 80s when sponge painting was cool. They were a couple of shades of grey and tan with gold sponge painted on the fixture as well as each of the shades. I'm not sure if that particular finish would fit in the decor of any house these days but as soon as I saw them, I had an idea. They were really fabulous and I couldn't pass them up.
I started by taking the fixtures apart and taping off the socket because I had other plans to cover it. I spray painted them with Rust-Oleum's  Rusty Metal Primer then used Rust-Oleum's Ultra Cover Spray Paint in Satin Apple Green.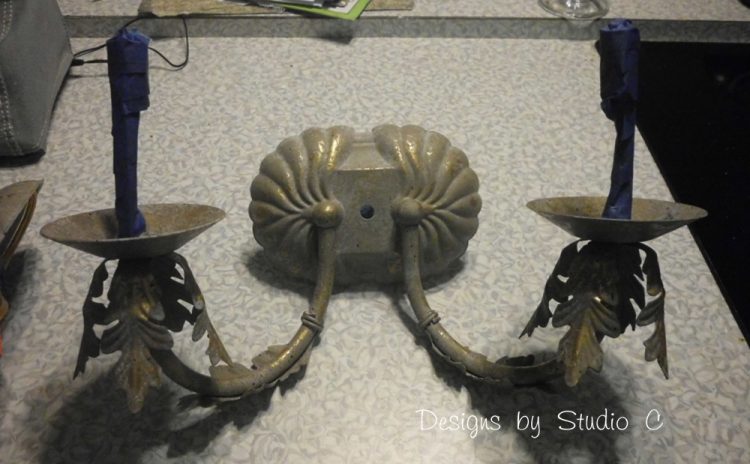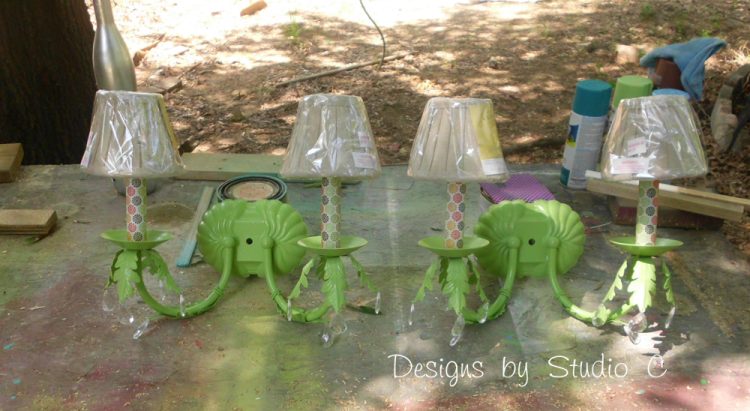 I covered the socket covers with Mod Podge and Scrapbooking paper, then replaced the shades with new ones from Hobby Lobby (when they were half off!).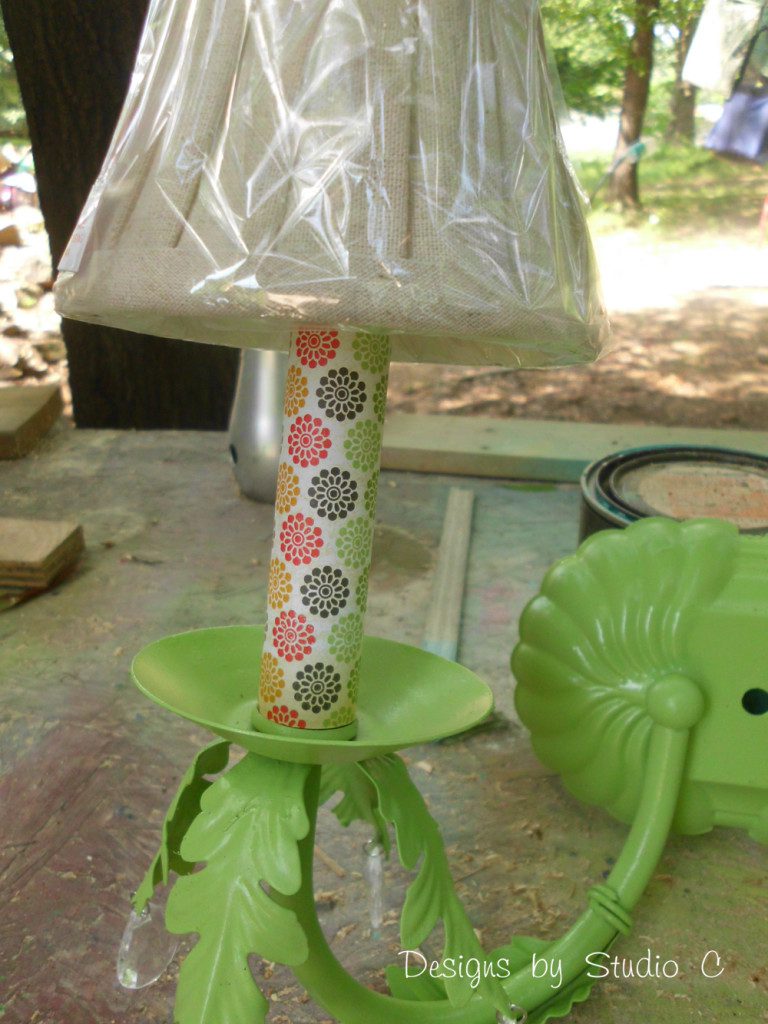 I used a jewelry punch to make holes in the leaves to add the acrylic drops for just a little bit of flair!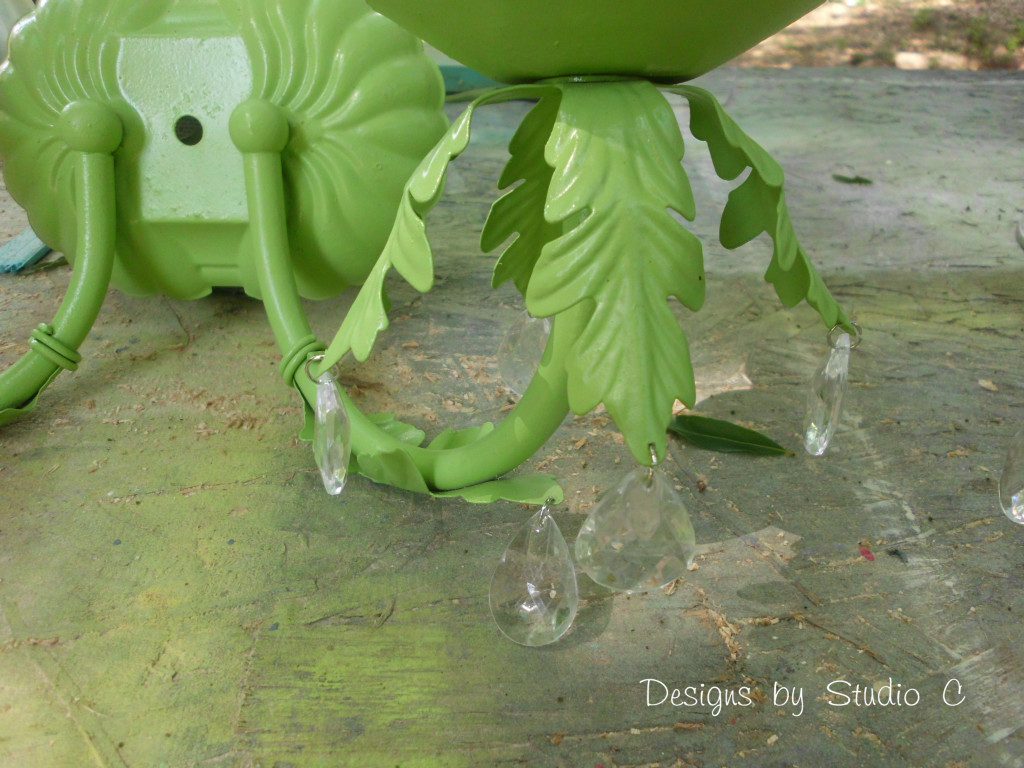 I really wish I had a better way to stage these for photos… I plan on putting them in my flea market booth and I know if I installed them in my room, even if it is just for photos, I would never take them down! I am so in love with them!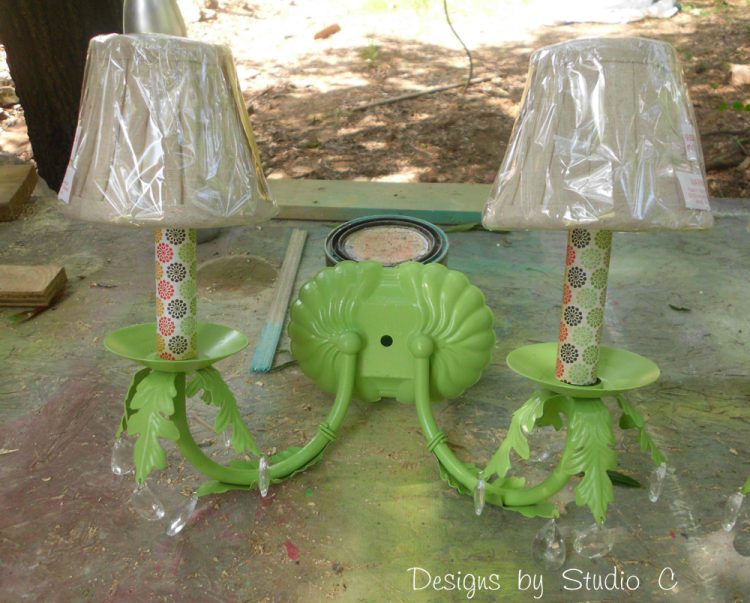 And wouldn't you know it, these beauties were sold immediately! What do you think about the gorgeous wall sconce makeover? How did you give a makeover to a similar project? Leave a comment below!
Originally posted 2013-06-21 08:00:04.