An Easy to Build DIY Round End Table
Don't let the crazy-looking base on this table fool you… This is one of the easiest builds ever! The plans to build an Apex End Table feature a thick round top and legs at 45° angles secured to a center block to form the base. It's both extremely simple and modern!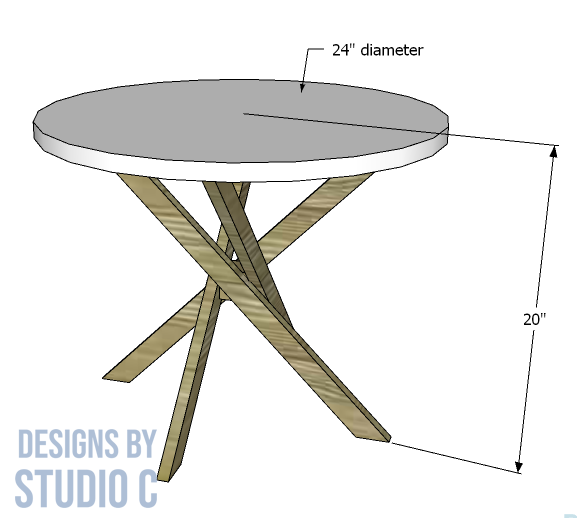 The top is two plywood circles laminated together with wide edge banding applied so it looks like one solid piece. Build a jig for a bandsaw to cut the top or show off your stellar jigsaw skills instead!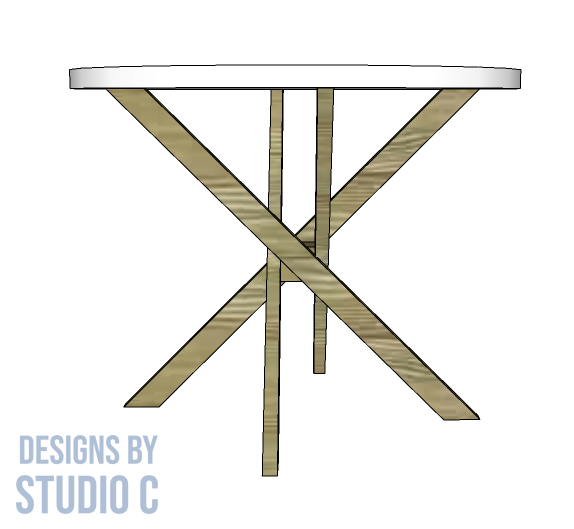 Materials:
1-1/2″ screws (<– affiliate link!)
2″ brad nails
Wide edge banding
Wood glue
Sandpaper (80, 120, 220 grits)
Finishing supplies
Lumber:
2 – 1×2 at 6′
1 – 2′ x 4′ sheet of 3/4″ plywood
Scrap pieces of 1×3
Cut List:
4 – 1×2 at 28-5/16″ – Legs
1 piece for Center Block **
2 – 3/4″ plywood circles at 24″ – Top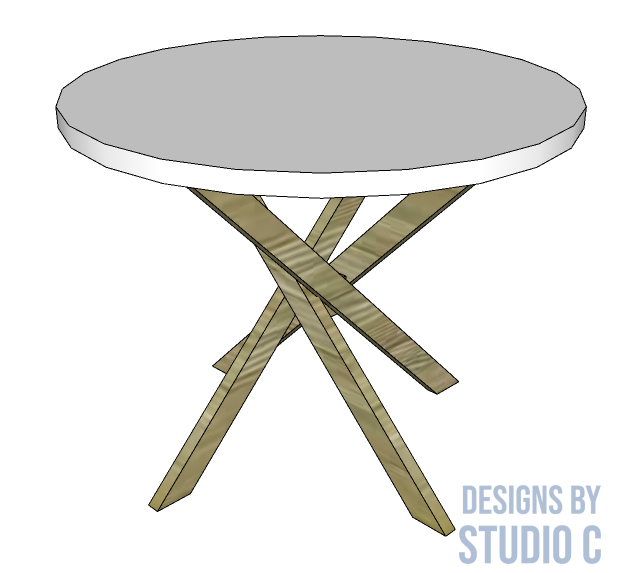 Notes About the Project:
The center block needs to be 2-1/4″ square – Laminate three pieces of 1×3 then rip to 2-1/4″ wide on the table saw before cutting it to length on a miter saw (use all safety precautions before doing this!)
Sand all pieces before assembly
Step One
Cut the 1×2 pieces for the legs, and cut the 45° angles as shown. Draw a line on each leg as shown in the drawing to align the legs on the center block.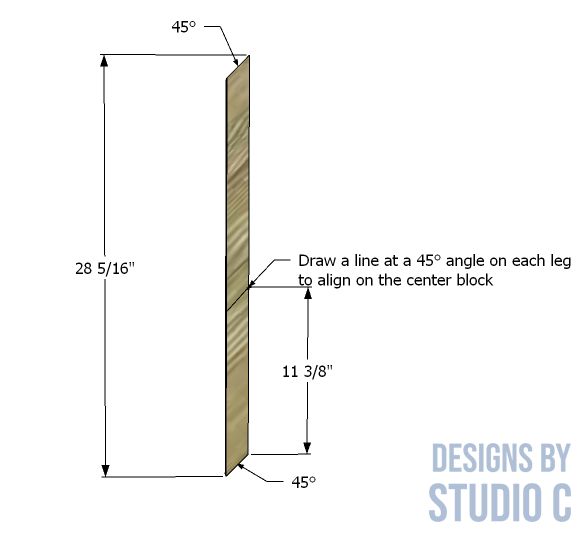 Step Two
Make and cut the center block – see the Notes About the Project. Draw a 45° line on each face of the block 1-3/8″  from the end to position the legs. Align the line drawn on the leg with the bottom of the block, and the side of the leg with the 45° line. Secure the first leg using glue and 2″ brad nails. Repeat for the opposite side. Once the first legs are in place, the others will fall correctly as long as the line on the leg is aligned with the bottom of the block.
Stand the leg assembly on a flat surface, then secure the remaining legs. This way, they all make contact at the bottom, and should at the top, as well.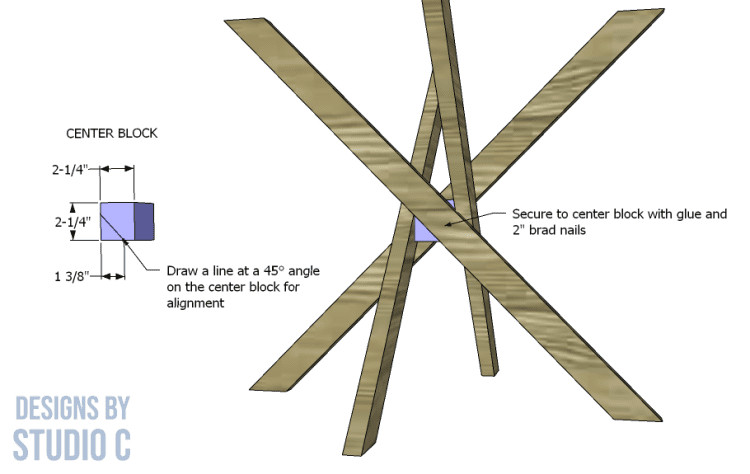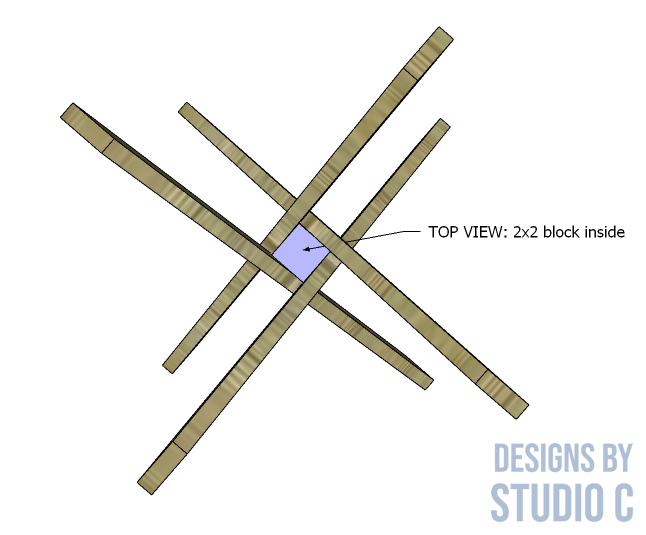 Step Three
Cut the circles for the top. Apply a liberal amount of glue on the top face of one circle, and set the remaining circle on top. Wiggle it a little to create suction then clamp together until dry. Apply the wide edge banding to the exposed edges and trim away the excess.
Lay the leg assembly on the table and center it, then secure it in place using toenailed 1-1/2″ screws through the legs into the top.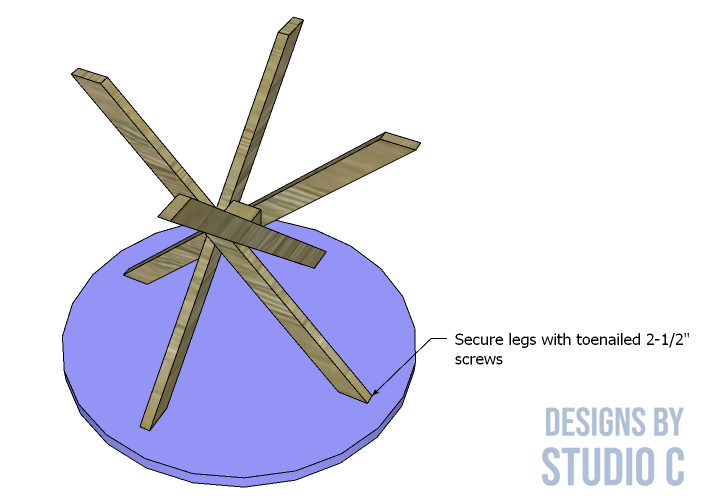 Finish as desired!
Have questions about the plans to build an Apex table? Leave a comment below!