Build a Ragland Blanket Ladder Chair
An Excellent Piece That Does Dual Duty for Any Room
The plans to build a Ragland blanket ladder chair are simple to construct. The chair is an excellent piece for storing blankets (or towels in a bathroom!) with the added bonus of a seat! For extra storage, a shelf can be fitted under the seat.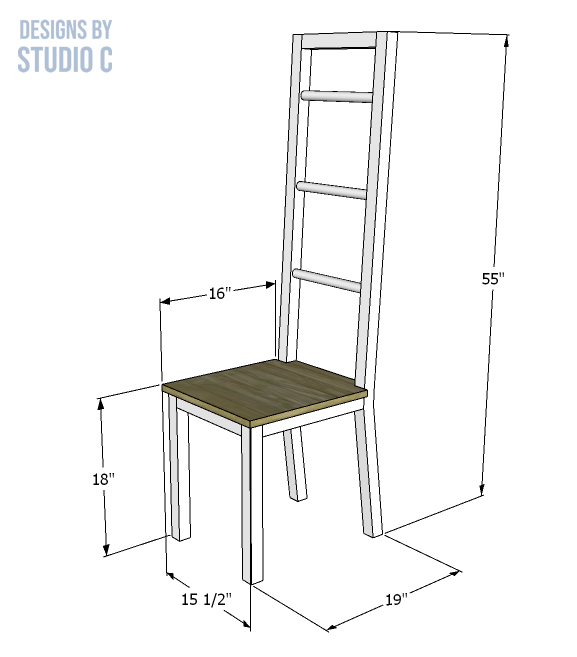 Materials:
2-1/2″ pocket hole screws
2″ brad nails
1″ Forstner bit (<– affiliate link!)
Edge banding, optional
Wood glue
Sandpaper (80, 120, 220 grits)
Finishing supplies
Lumber:
2 – 2×2 at 8′
2 – 2×4 at 6′
2 – 1″ dowel rods at 3′
1 – 2′ x 2′ sheet of 3/4″ plywood
Cut List:
2 – 2×4 at 55″ – Back Legs
2 – 2×2 at 17-1/4″ – Front Legs
2 – 2×2 at 14″ – Side Stretchers
3 – 2×2 at 11-1/2″ – Front and Back Stretchers
3 – 1″ dowels at 13″ – Back
1 – 3/4″ plywood at 15-1/2″ x 17-1/2″ – Seat

Notes About the Project:
Edge banding will be applied to the exposed edges of the plywood seat
Sand all pieces prior to assembly
Step One
Cut the 2×4 pieces for the back legs. Print the templates, align the registration marks, tape the sheets together and cut the templates out. Trace the template on one of the 2x4s, stack the 2x4s (and clamp together) then cut out using a jigsaw or a bandsaw.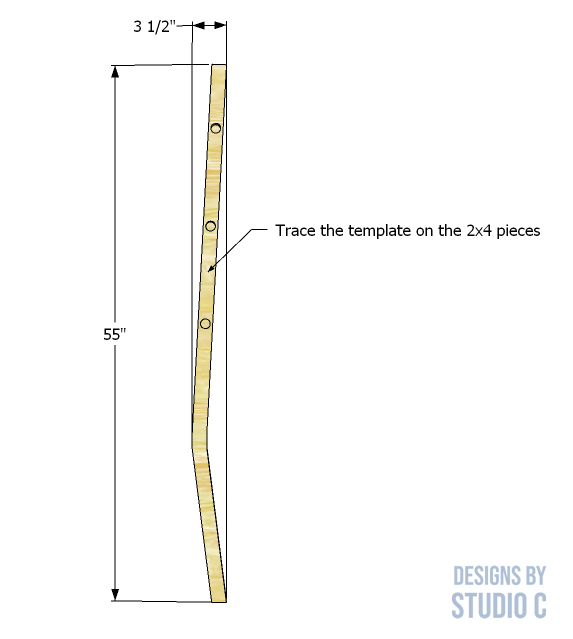 Step Two
Mark to position of the holes for the dowels – there will be a right and a left side. Drill the holes with a Forstner bit approximately 3/4″ deep.
Cut the pieces for the side stretchers. With the pocket hole jig set for 1-1/2″ material, drill pocket holes in each end of the stretchers. Assemble the sides using glue and 2-1/2″ pocket hole screws.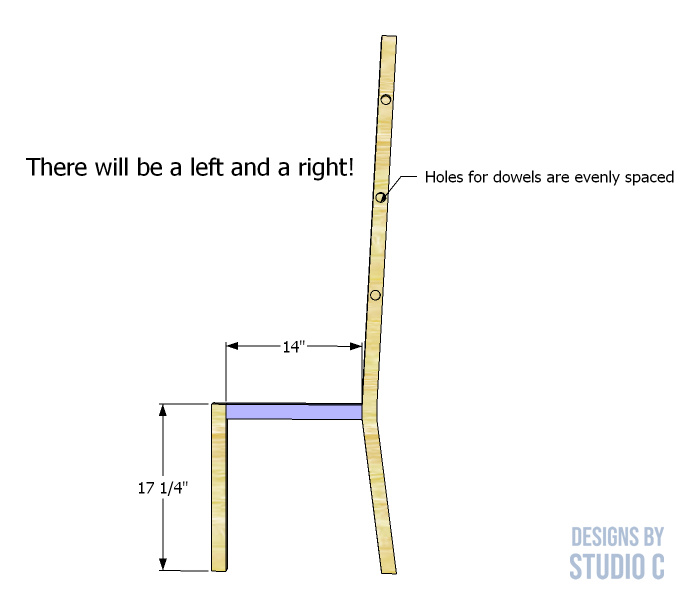 Step Three
Cut the pieces for the front and back stretchers, as well as the dowel rods. Drill pocket holes in each end of the stretcher pieces. Secure the stretchers to one of the side assemblies using glue and 2-1/2″ pocket hole screws, insert the dowels into the holes, then secure the opposite side assembly.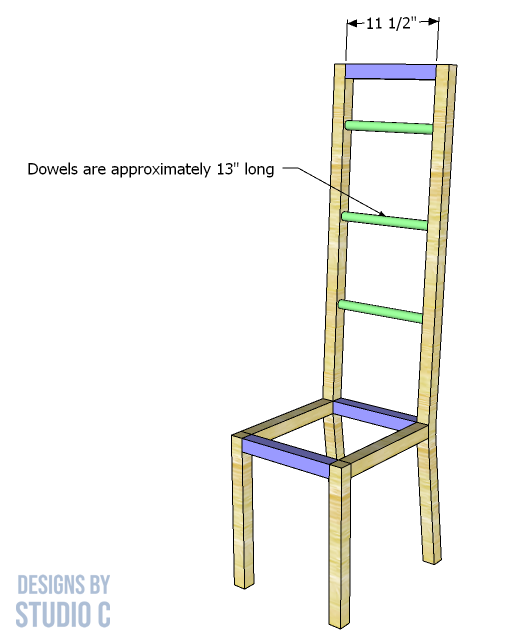 Step Four
Cut the piece for the seat, and cut the notches using a jigsaw. Secure the seat using glue and 2″ brad nails.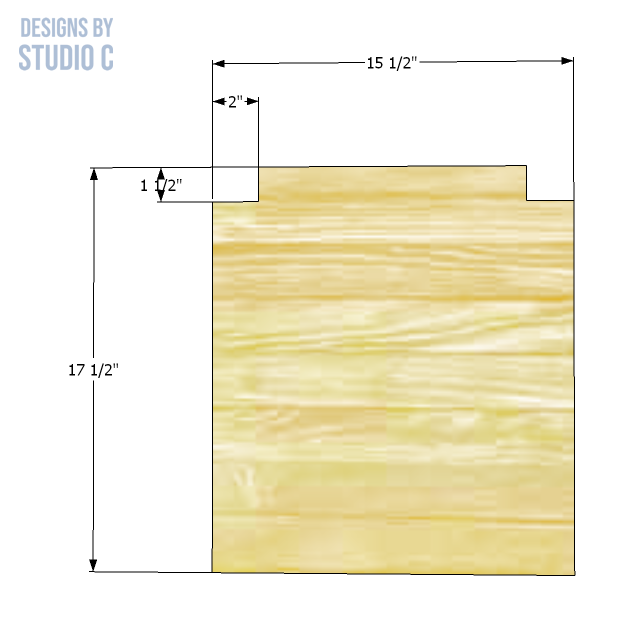 Finish as desired!
This easy farmhouse blanket ladder DIY is perfect for any skill level! Have questions? Leave a comment below!