Cool Tools – Hyde Tools® Stir Whip™
Hyde Tools® Stir Whip™ – Paint's New Best Friend
Thank you so much to Hyde Tools® for providing this cool tool, and for asking me to be a brand ambassador!
So I recently decided it was time to finish painting the trim on my front porch that I started a few months ago… I am always LATE to the party! In those few months, the paint I purchased naturally separated. Hyde Tools® Stir Whip™ is the perfect tool for this job!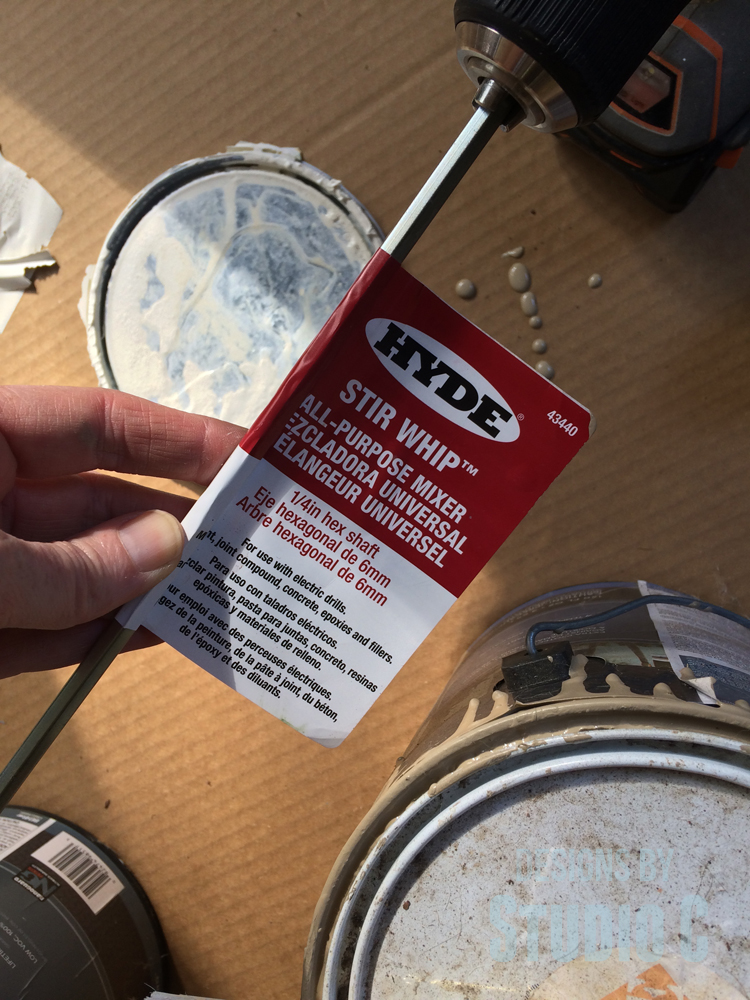 The Hyde Tools® Stir Whip™ has a long handle with nylon "fingers" at the end. The handle is a 1/4″ hex shape that fits right into the chuck of any power drill, and can be used to mix one gallon or five gallon cans of paint. The handle is also long enough to prevent a mess of epic proportions, unless one gets a little crazy with it, and that is a mess I did not want to clean up!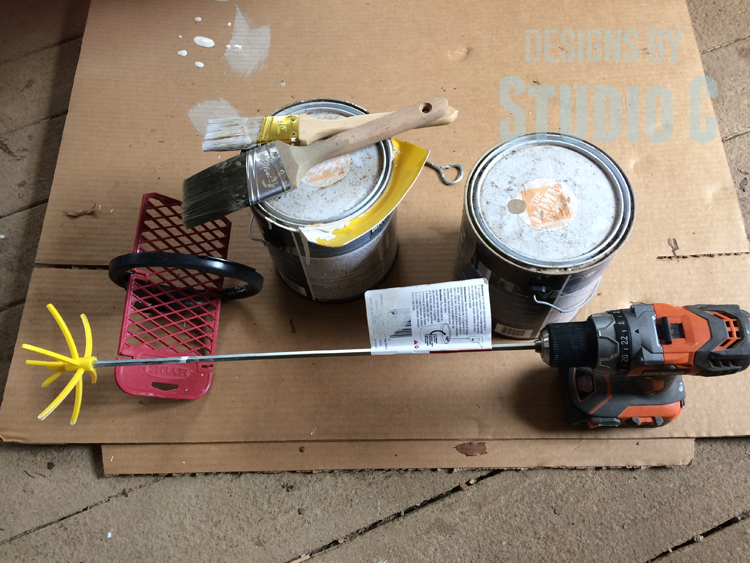 I created a short video of me using the Stir Whip™ in my trusty RIDGID drill:
I like to start the drill slowly with the nylon fingers barely touching the bottom of the can, then move it up so that it creates a vortex of sorts in the can. This mixes the paint and all of the colorants very effectively without any drag on the bottom of the can or drag on my drill.
So I was able to mix the separated paint quickly and evenly, and get on with one of my many procrastinated projects, thanks to Hyde Tools! (They truly make the coolest and most necessary tools ever!) Paired with a Richards Pro Platinum 2″ angled paint brush from Hyde, I was able to get my trim painted quickly!

Want a Hyde Tools® Stir Whip™ for yourself? Visit Hyde Tools on the web at hydetools.com and check out their blog for more cool tool goodness!