What's What in Ladders and Their Many Uses
the Ladders Essential for Every Need!
Ladders are an essential component of any DIY-ers tool kit. They come in useful for a wide variety of jobs, from getting items from high shelves to painting walls to washing windows. However, there are so many different types of ladder out there it is difficult to know which one you ought to have.
Whether you go for a ladder with multi-purpose functions (<– affiliate link!), or two or three that allow you to cope with different jobs is up to, but you need to know why you want one in the first place and to figure out which one is best for you. A few questions that you might ask yourself might be: what kind of tasks will you be using your it for? What's the maximum height you'll need? How much weight will the it need to support?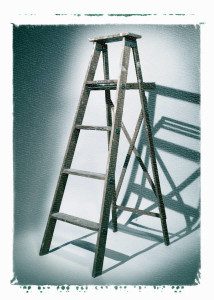 Types of Ladders
There are two main types of ladders: step ladders and straight ladders.
Step ladders are self-supporting, so they can be used almost anywhere. They are most commonly used around the home, but there are more durable options for outdoor tasks and heavier DIY. Step ladders at a height of six foot are the optimum height for household projects. They are foldable, so they don't take up a lot of room.
Straight ladders must be leaned against a stable surface as they are not self supporting. Often used outdoors, they are found either as a single section, or as several sections that allow it to extend.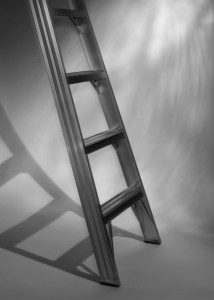 What Ladders Are Made Of
They are usually constructed out of one of three materials: wood, fiberglass or aluminium.
The aluminium type are great for transportation as they are so light. It is durable, so it makes it good for both indoor and outdoor use. It is however, metal so it is not suitable for use around power or electrical lines as it can be very dangerous. To help with stability, aluminium ladders should have plastic or rubber feet.
Fibreglass ladders are the only recommended type of ladder for electrical work as they are nonconductive. They are durable and non-corrosive, so they last long but do carry a higher price tag.
Wooden types are solid and reliable, but because they are constructed with metal parts they are not suitable for electrical work. They should be maintained to protect them from moisture.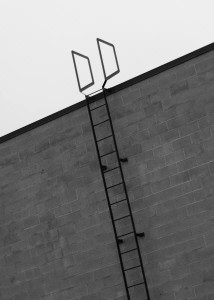 How Do You Decide Which Height You Need?
The height of a ladder can be complicated as there is a difference between the measured height and its actual useable height. You should never stand on the top two rungs of a step ladder, nor the top three rungs of a straight ladder for safety reasons, which takes up to 3" off. On top of this, extension ladders will have overlapping sections that could take up to 5" off the height.
Step style should be no higher than 20 foot; straight style no more than 30 foot; and extension style no more than 60 foot.
Ladders come in many different sizes so choosing the right one for you can be difficult. However, knowing what tasks you need will need it for, and which types are suitable for which tasks, then choosing will be easier. It is advisable to choose well known brands that will be more durable and more reliable than other cheaper versions.
This is a partner post. The content was not written by me.