What Can You Make with an Avocado Seed?
When I was a kid, I hated avocados. I have never been a picky eater, in fact the list of foods I don't like is a whole lot shorter than the list of foods I do like. As I got older, I started eating avocados and I cannot get enough of them. Isn't it funny how tastes change as you gets older??
There are so many benefits to adding avocados to your diet – they are a good nutrient choice, providing nearly 20 vitamins and minerals per 1 oz serving (1 oz= 3 slices or about 1/5 of an avocado), they have the "good fats", and they can be substituted for common "bread spreads" may help reduce fat, saturated fat, sodium and calories. Did you know that you can cut calories, fat and sodium by putting 3 slices of avocados on a sandwich, which has only 50 calories, 4.5 grams of fat, most of which are "good fats," and zero grams of sodium? Honestly, I eat "avocado sandwiches" for lunch all the time!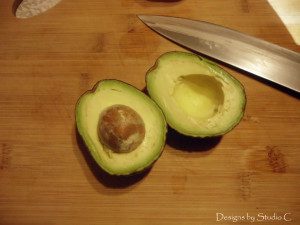 I have partnered with Avocados from Mexico to bring this post to you today not only to share the benefits of making avocados part of your diet but also to show what can be made with the seed after consuming delicious avocados!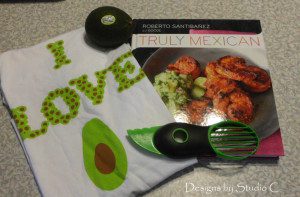 On with the project:
We all know that the skin can be used to serve avocado dip or guacamole, and the flesh can also be used for a beauty mask but what can you make with the seed (don't say "tree")?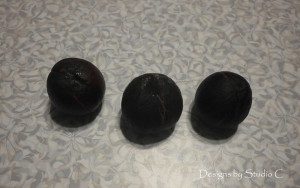 Would you believe it if I told you that these drawer pulls are actually avocado seeds?
How about the tops to these tassels?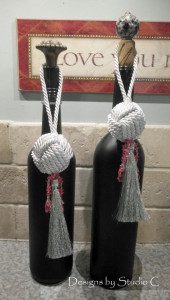 It's true! Start with a large seed from the avocado… I put mine in the dehydrator to dry them out.
The "knot" used on the seed is called Monkey's Fist and here is an excellent video on You Tube – Monkey's Fist Knot. It may take a little practice but the video is very easy to follow! For a large seed, I used 5mm cord.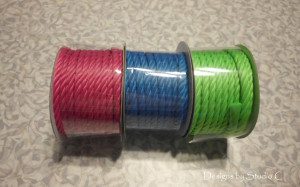 After the knot has been created to cover the seed, carefully drill a hole in the seed about 1/2″ deep.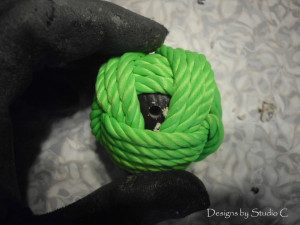 And insert a 2″ piece of #8-32 threaded rod (use a bit of glue on the end of the rod to secure it).  Add a washer and nut, and the pulls are ready to use on any cabinet or as a hook to hang your coat! How cool is that?
Here are a couple of smaller seeds I covered with narrower cord – I'm not sure what I'm going to do with them yet!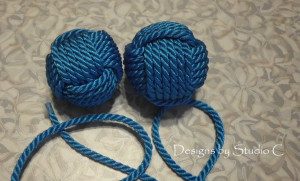 You can also follow The Amazing Avocado on Pinterest!
Thanks to The Amazing Avocado for the opportunity to create this post. All opinions are my own and I was compensated. Eat an avocado – they are really tasty!!