My New Trailer…
This is my car also know as "The Bat Car"…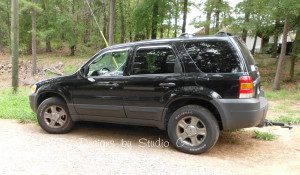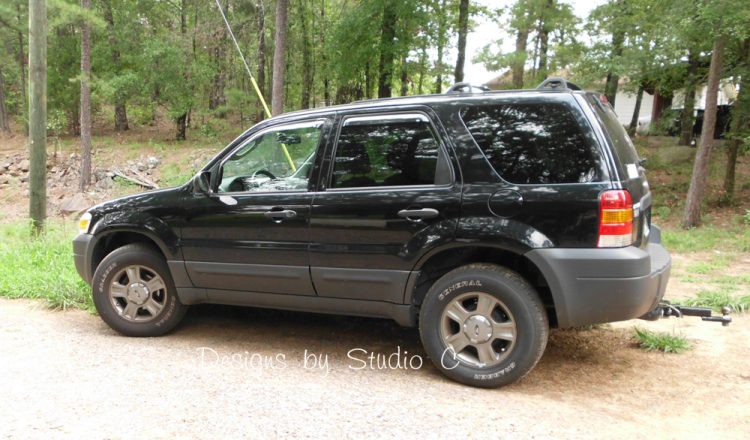 This is why we refer to my car as "The Bat Car". (Awesome, right?)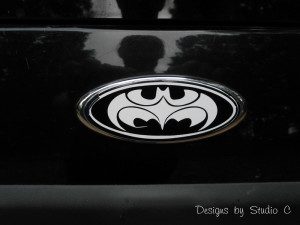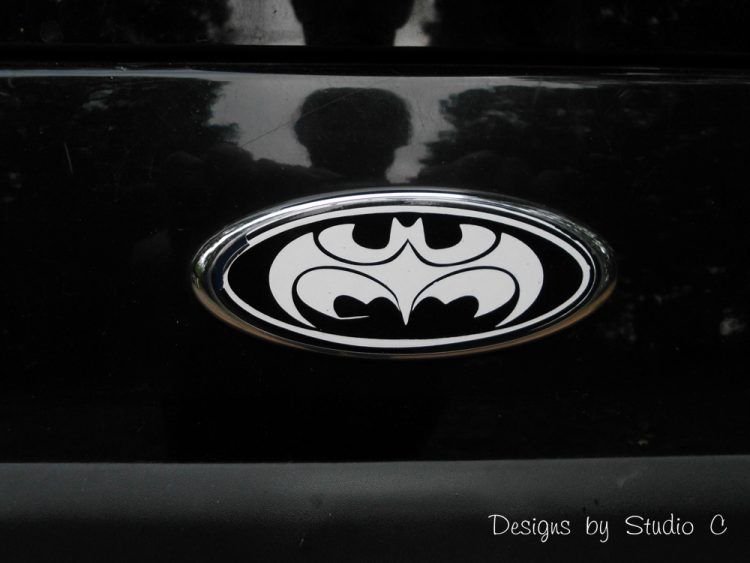 This is what the inside of my car normally looks like.
Poor Bat Car. Packed full of furniture, lumber, parts, light fixtures, and even old doors.  I decided it was time to buy a trailer, so I did. Yes, it came in boxes and the boxes fit in the Bat Car. I decided I wanted to put my own spin on it like I do with everything else. I painted it turquoise blue!! Oh yeah!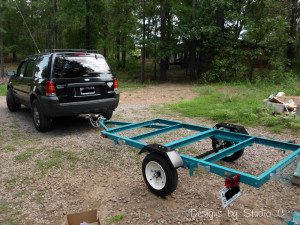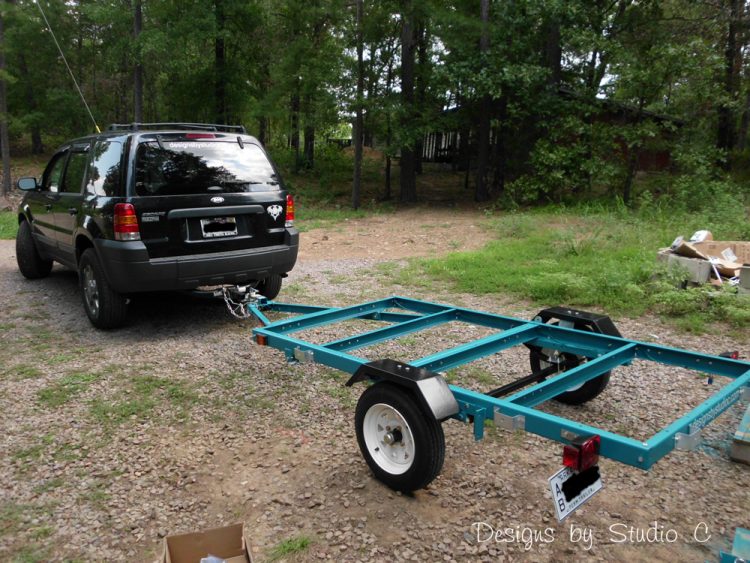 Purty, huh? Here's how we did it… We started by unpacking the boxes to make sure everything was there, then we roughed up the frame using sanding sponges.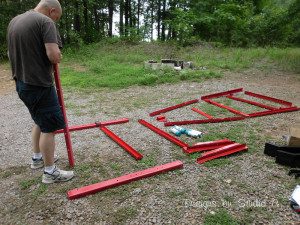 We laid the pieces out on pallets and gave them a coat of Rust-Oleum 2x Ultra Cover spray paint in Lagoon. Why did I choose blue? Well, because I CAN, for one thing – at least it isn't pink! Also because trailer thefts run rampant in our area and really, who would want to steal a girly blue trailer? Plus it looks cool!
Our kitty, Sir, did a fabulous job of making sure the boxes and bubble wrap didn't blow away…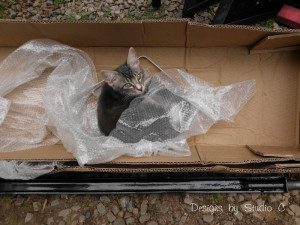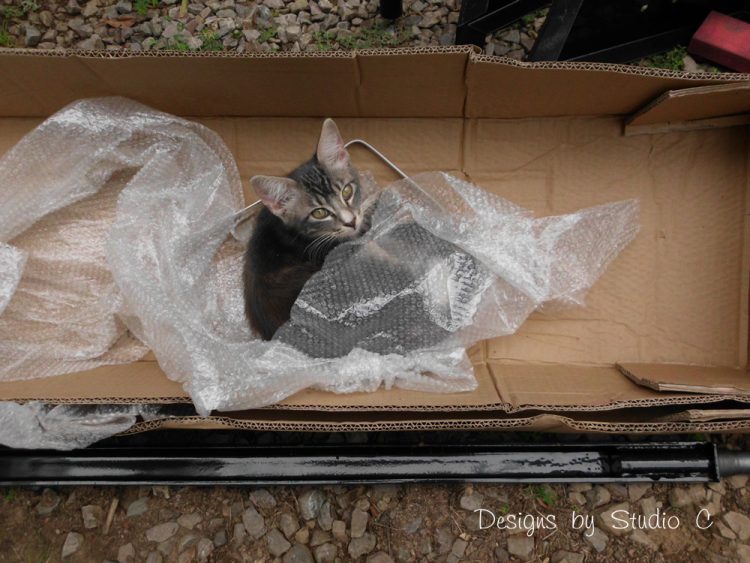 Then we assembled the trailer and installed the lights – that was Matt's job (he looks happy about it, doesn't he?). If he wants to use the trailer, he has to wire it but now he says he won't be caught dead driving with a turquoise blue trailer. (Ha!)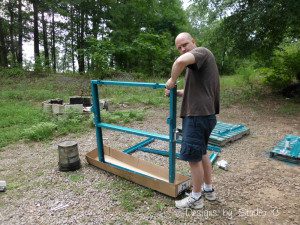 Here is Sir making sure we are reading the instructions…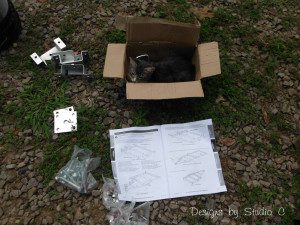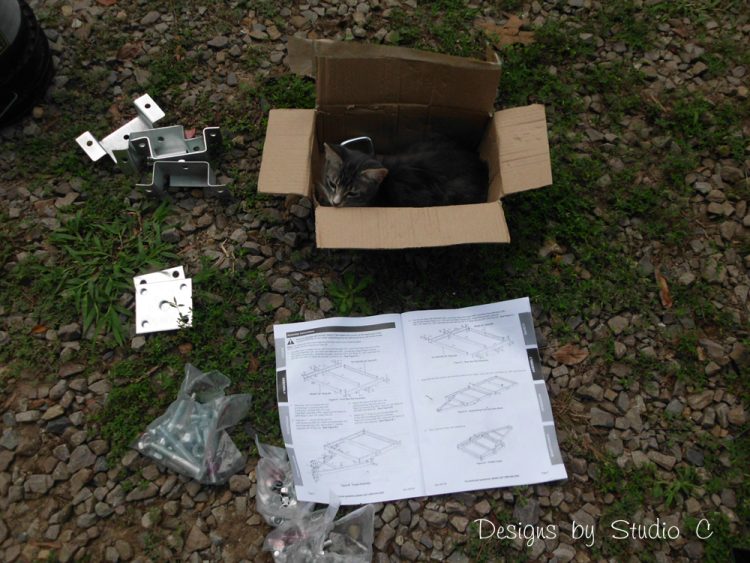 Now we still have to purchase the treated plywood to cover the bed and then we are officially ready to roll!! Yahoo! Now I can pack the Bat Car and a trailer with stuff!!
On to the next project… (Thanks to Gail at My Repurposed Life for the decal idea!)
Until next time,
Happy Creating!
Sharing with: Atta Girl Says, Fluster's Creative Muster, The DIY Dreamer, The Shady Porch, Start at Home, My Repurposed Life