How to Replace a Screen in a Window or Door
Every year, I have to replace the screen in the storm door thanks to our cats… By the time cooler weather rolls around, the screen is usually torn to shreds.
Well, now that warmer weather has arrived and it is time to keep the door open, I have once again replaced the screen but with a twist!
Materials:
Screen

Screen frame

Spline

Spline tool

Scissors
Start by removing the screen frame from the window or door, then remove the damaged screen. (I forgot to take a picture of the damaged screen).
Lay the frame on a flat surface, and lay the new screen on top of it.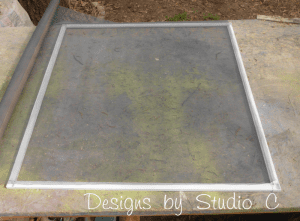 The spline can be inserted as one continuous piece or four smaller pieces, one for each side. There is a channel on each side that will hold the spline and screen in place. Lay the spline over the screen in one channel, and use the spline tool to push the spline into it. (It will just roll along the spline).
After all four sides have been secured, trim the screen close to the spline, and cut away any excess spline.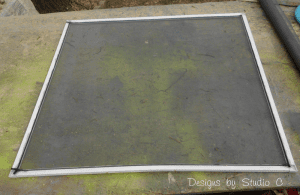 Replace the screen in the window or door.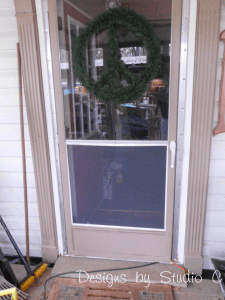 Now for the twist…
Materials:
Sheet of decorative punched aluminum

Tin snips

Washer-head screws
In order to win this battle with the cats and their claws, I needed to cover the screen on my door with something to prevent them from shredding it. I used a piece of the decorative punched aluminum that is available in most home improvement stores. This particular piece came in a nifty light copper finish that matches my porch perfectly!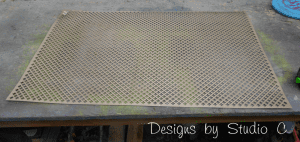 I measured the door and cut the aluminum to size with a pair of tin snips.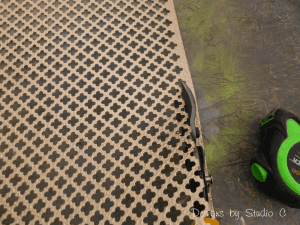 I placed the aluminum over the screen and secured it to the door using washer head screws. I positioned the piece low because that is where they like to tear it up the most, plus the aluminum interfered with the handle.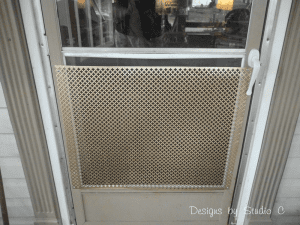 This should keep the rotten furballs at bay for a little while…
Score= Cher -1, Cats – 0.
In the market for new windows? Check this complete range of UPVC Sash Windows to find the perfect fit!
Until next time,
Happy Creating!!