Make a Fabulous Project with The Home Depot
The Home Depot's Do-It-Herself Workshop and Party
A huge shout-out to The Home Depot for sponsoring this post – Thank you!
Did you know that The Home Depot offers several different types of workshops? They are the Do-It-Yourself workshop, the Do-It-Herself workshop and the always popular Kids' Workshop. These hands-on workshops (offered at all Home Depot locations) help you increase your skills, gain knowledge of a wide variety of home improvement projects and techniques, and in some workshops, include how-to information to create a fabulous project! These workshops are for all ages and all skill levels.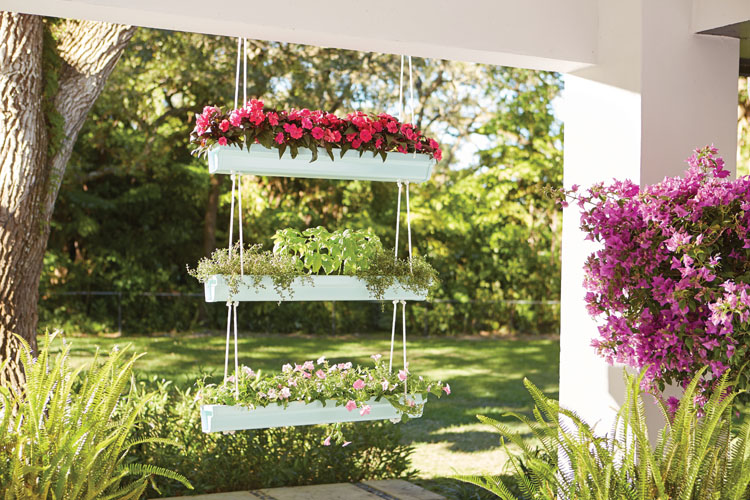 Every month, The Home Depot's Do-It-Herself workshop creates a seriously awesome project. I have been invited to participate in a virtual party with a few of my fellow bloggers where we demonstrate how to make this month's Do-It-Herself workshop project, a Hanging Gutter Planter! Believe me when I say this project is really awesome and easy to make. Plus, it is functional and looks amazing (if I do say so myself!). The party fun starts on Monday, April 11 and the in-store demonstration happens Thursday, April 21 at 6:30 pm. Register early at your local Home Depot store and save your seat at the workshop here!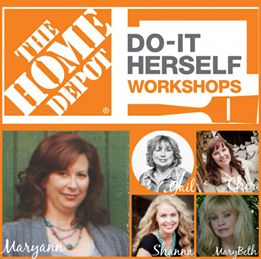 We cannot wait for you to join our party and see our take on the Hanging Gutter Planter! (Don't forget to register for the workshop!)