Dockers® New Game Day Khakis
Matt is my go-to handy guy, and best all-around "helper". Trust me, during the remodel of my kitchen, the remodel at the Rebel house, and all of our everyday in between projects, I have put him through the wringer! He wears his paint stains proudly! In fact, the day we took the photos of him for this post, it was only 28 degrees… and he did it with a smile on his face!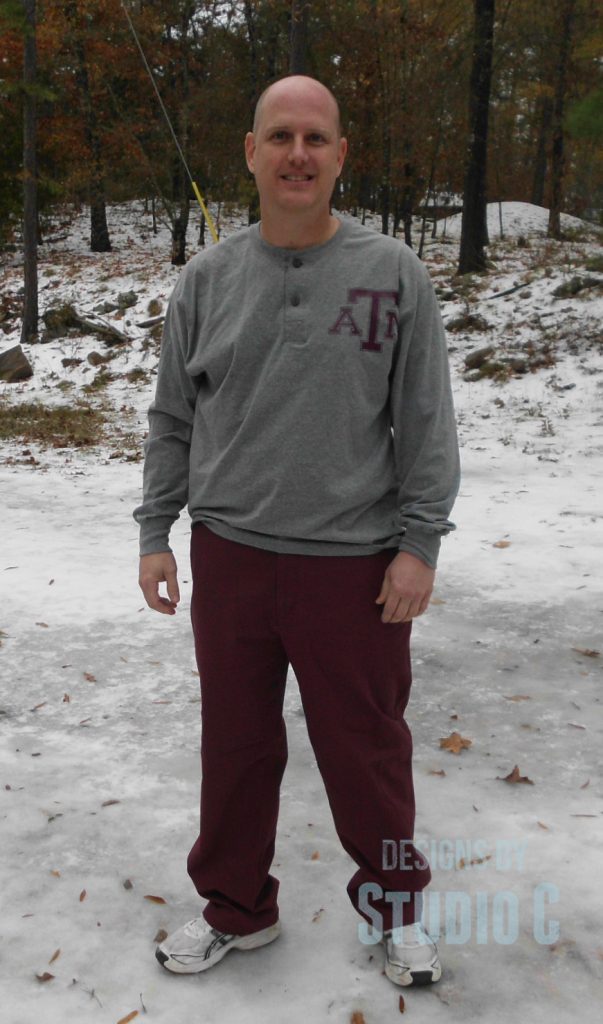 So what does Matt wear on the days he is "off the hook" and just wants to relax? His Dockers® Game Day Khakis in the Texas A & M colors, of course!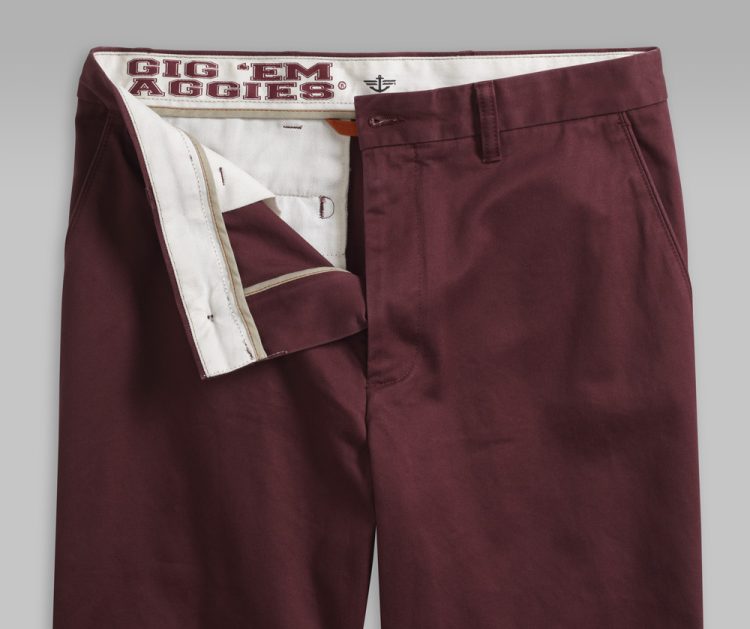 The Dockers® brand has announced the US launch of its Game Day Khakis collection, a new line of khaki pants specific to 10 college partners including Louisiana State University, University of Minnesota, Oregon State University, Texas A&M University, University of Georgia, University of Illinois, University of Kentucky, University of Michigan, University of Missouri and Washington State University.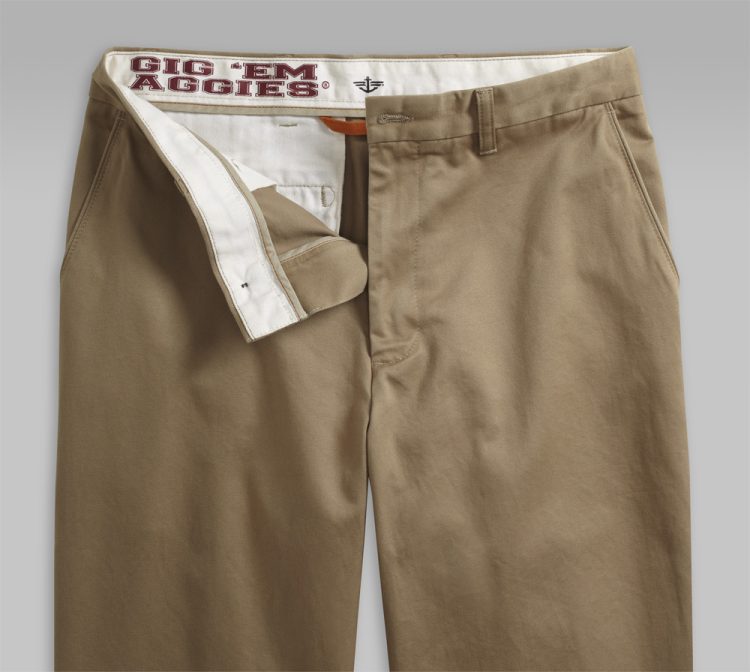 The Game Day collection comes in two different styles that incorporate the university's colors, logos, and mottos: the Game Day Alpha Khaki, for a modern slim and tapered fit, and the Game Day Classic Khaki, which offers a more classic silhouette. Matt chose the Game Day Classic Khaki which he says are very comfortable.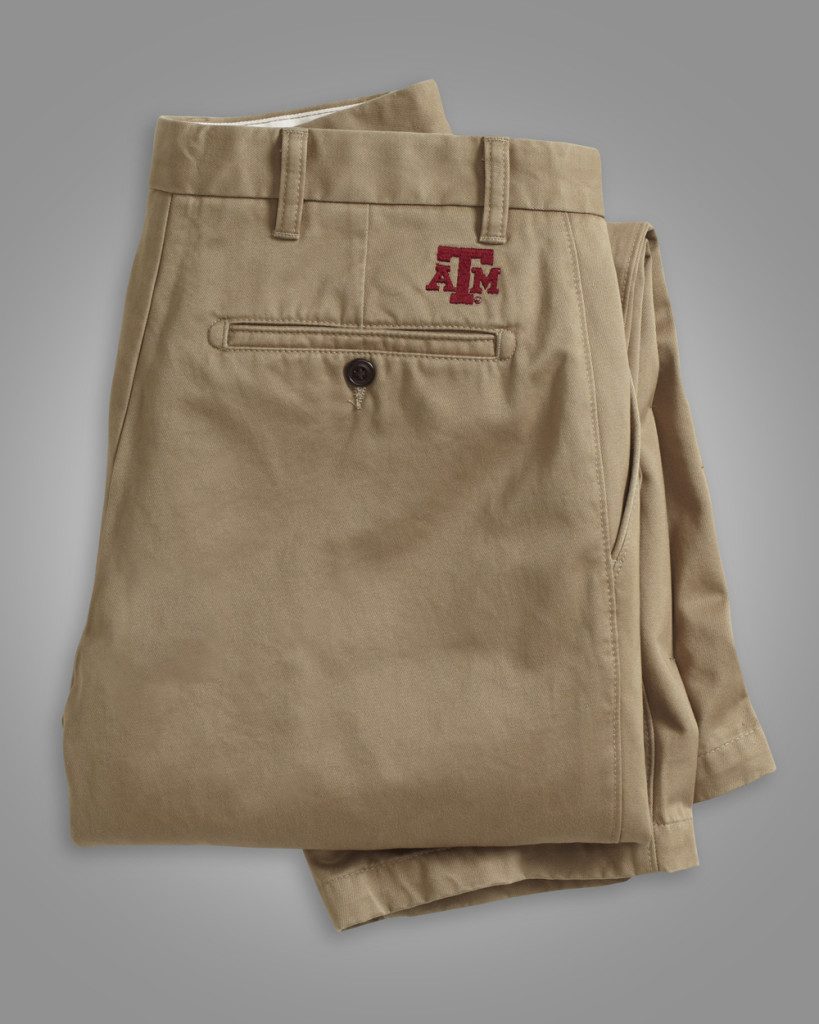 The back right pocket features an embroidered school emblem and printed inside the internal waistband is the teams rallying cry.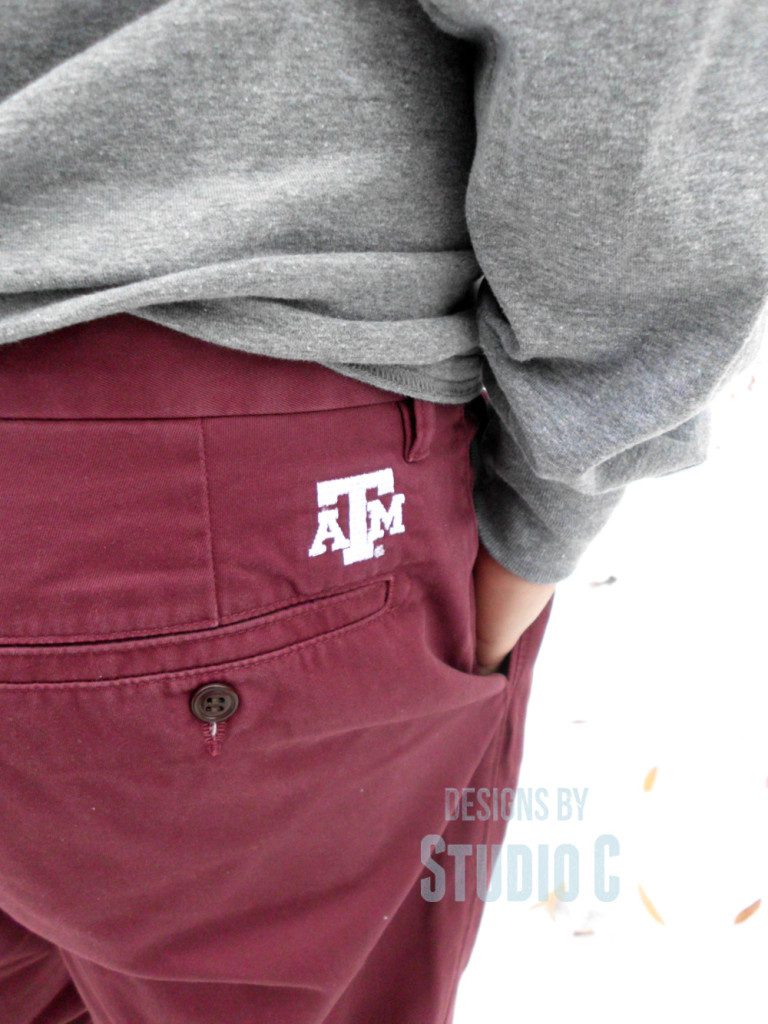 Dockers® Game Day Khakis can easily be dressed up fora night on the town, dressed down for more casual settings such as game-watching, and can be worn to almost any occasion.  They are really sharp looking, and Matt looks great in his Game Day Khakis!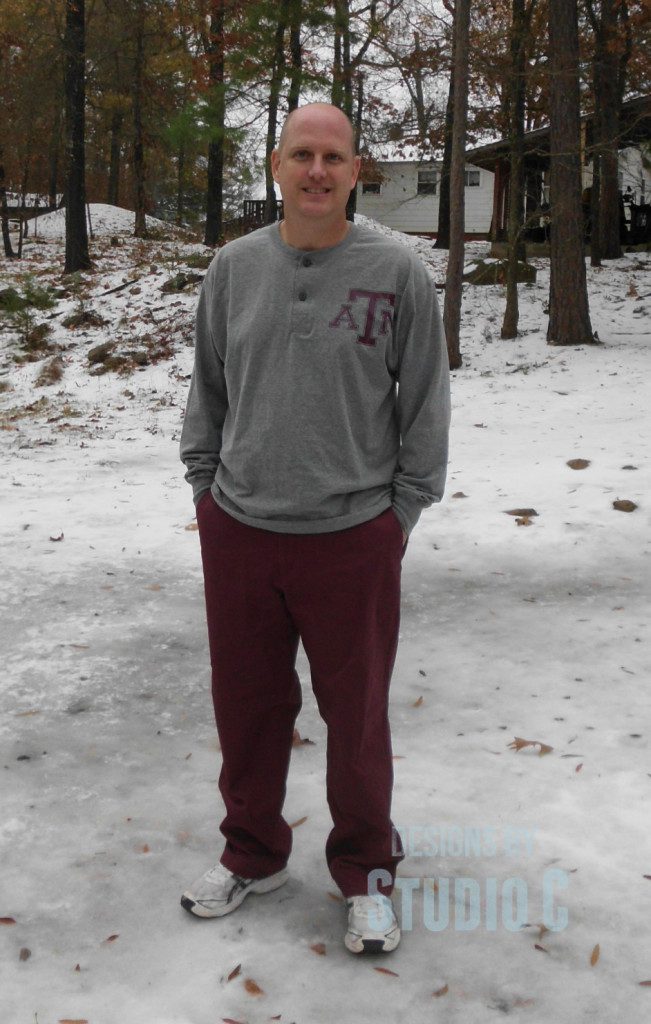 Dockers® Game Day Khakis will be available for men on Dockers.com, Macys.com and at select Macys stores. The Alpha Game Day Khaki will have a suggested retail price of $78.00 and the Classic Game Day Khaki for $68.00.
Matt is really a great helper and deserves to be comfortable even when just hanging out. The Game Day Khakis look pretty nice on him too! And just for the record, Johnny Manziel has nothin' on Matt!
I have partnered with Dockers® and Canopi to create this sponsored post. I received a pair of Dockers® Game Day Khakis for Matt, and have also been compensated. The opinions are all mine. Even the ones about Matt!