Critters, Pests, and Creepy Crawlies – Oh My!
Living in the country, we see all kinds of pests and critters. My son is deathly afraid of spiders. My daughter is petrified of grasshoppers. My heart stops when I see a snake. We also have ticks, ants, field mice, wasps, raccoons, and these giant wood rats that I swear are going to carry off one of my cats one day!
I really need to crawl under the house and replace some insulation. I really, really don't want to do it. I mean, we need the insulation to keep the floor warm in the winter but I am afraid something creepy-crawly is going to fall on me. I told my son I'd pay him if he crawled under the house and did it for me. All teenagers like money, right? Most times they are willing to do anything for money in their pockets. His first question was, "Are there spiders?" I guess that means he isn't interested.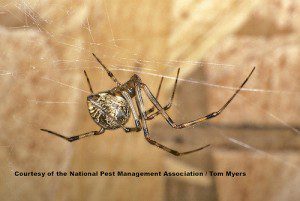 Just the thought of having something creepy drop on me from the dark nether-regions of the "house cave" sends shivers up my spine! I guess I'll have to work harder at finding another sucker willing to crawl under the house. Most likely, I'll have to put my big-girl pants on and do it myself. Trust me, I really don't want to do it!
This is where PestWorld.org comes in. According to their website, one in five people surveyed fear pests. (Yep, count me in. ) At PestWorld.org, they make it easy to find a licensed pest control professional near you. They also offer a pest guide with information on a few pests I've never even heard of – which is a good thing because I have enough to deal with here! As far as the insulation goes, I think I'll let a pro handle the pests first, then I'll feel better about crawling under the house.
Until next time,
Happy Creating!

PestWorld.org is your go-to resource for everything you need to know about bugs, rodents and other household pests. You can identify your infestation, find helpful prevention tips, pest photography and videos, educational articles on a variety of pest topics, and more.
In the fall, pests often enter our homes seeking shelter from colder weather, so it's important to take steps to pest-proof your home. Pest issues are better handled by licensed pest professionals. They have the knowledge, training and tools to properly identify a pest species and recommend ways to safely remedy an infestation before it becomes a serious problem.
You can find a pest professional in your area by entering your zip code in the Find a Pro database on PestWorld.org: http://www.pestworld.org/find-a-pest-control-professional/.
This is a sponsored post written by me on behalf of National Pest Management. The opinions and text are all mine.