Creating the Easy Way with Mystikit
Creating the Easy Way with Mystikit
Mystikit is a useful new service where bloggers (such as myself) create "kits" based on our posts that include everything needed to create that particular project. Look at it this way, if you want to Make a Jewerly and Makeup Holder with Dinnerware, Mystikit is the one stop source for everything needed to create this project, including the link to my site for the directions! How cool is that?
There are so many neat kits available and the cool thing is that you can pick and choose items included in the kit for purchase! For example, if a particular kit requires scissors and you already have that on hand (mosy of us do!), you can remove it from the kit. Or if another kit requires X brand glitter, and you prefer ABC glitter and already have it on hand, you can deselect X brand!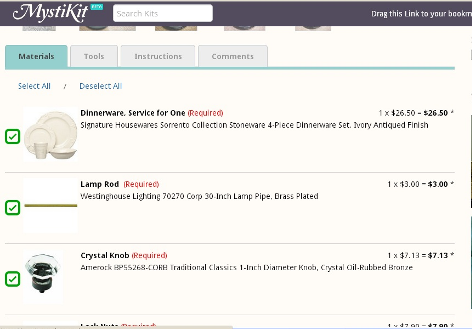 Each kit description includes a recommended age group, skill level, time to complete, and lists any special skills that are necessary for completion. These kits would also make fantastic gifts!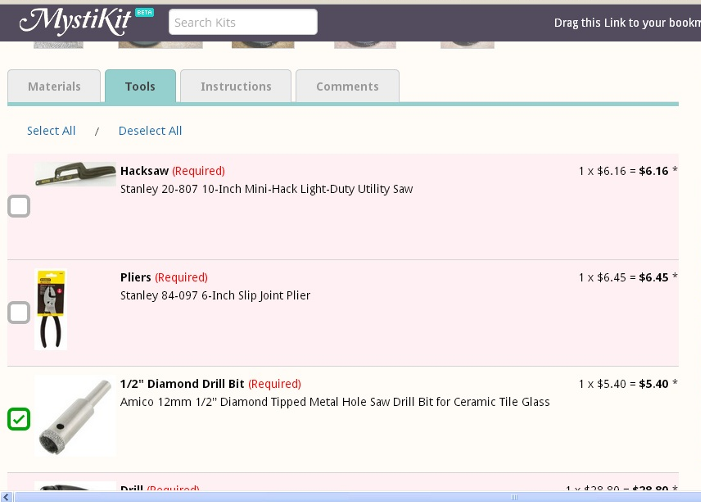 It is so easy to use Mystikit! I am not a great lover of shopping – shocking, I know – and a service like Mystikit is just what I need!
Check out a few of my favorites:
Now go check it out for yourself at Mystikit!
Until next time,
Happy Creating!
I have partnered with Mystikit to create kits based on some of my blog projects. I receive a percentage for the sale of each kit but was not compensated to write this post!