Confessions of a Lumber Hoarder
How My Hobby as a Woodworker Turned into an Obsession – of Sorts!
I started woodworking in 2007. I built my very first pieces for furniture – a dresser for each of my kids – definitely a challenge for a beginner! After building those first two pieces of furniture, I was hooked and have gone on to build countless pieces of furniture as well as several home improvement projects.
Fast forward six years… I used to be able to park under my carport. Now it is overrun with scrap pieces of lumber (I seem to hoard every usable scrap) and partial projects. The other side of the carport is packed full of pieces of furniture waiting for a makeover, a few of my larger power tools, and pellets for my pellet stove. I think it is time for a much-needed purging!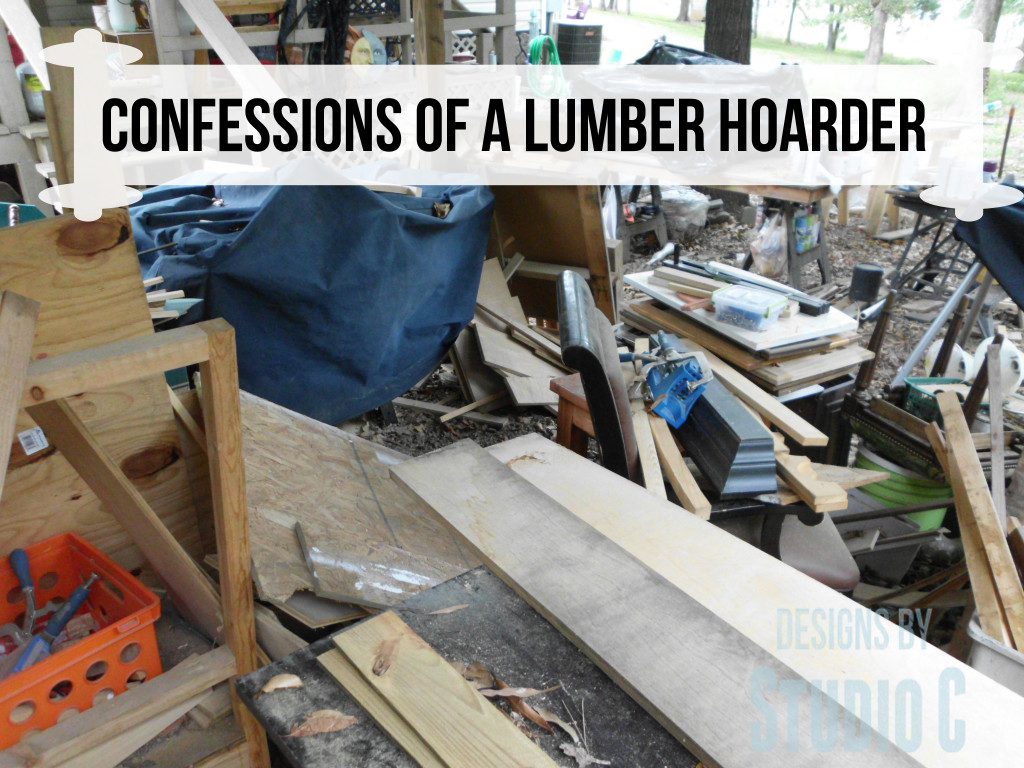 So, I sweet-talked Matt into helping me clean. What I thought would be a job that would only take a couple of hours, actually took two afternoons over a weekend! My gosh, there were lumber scraps everywhere!! I had to pick and choose what I was keeping and what would stoke the bonfire, and trust me – it was a hard decision! (Ok, not that hard because there were several plywood scraps with mold and moisture damage from getting wet!)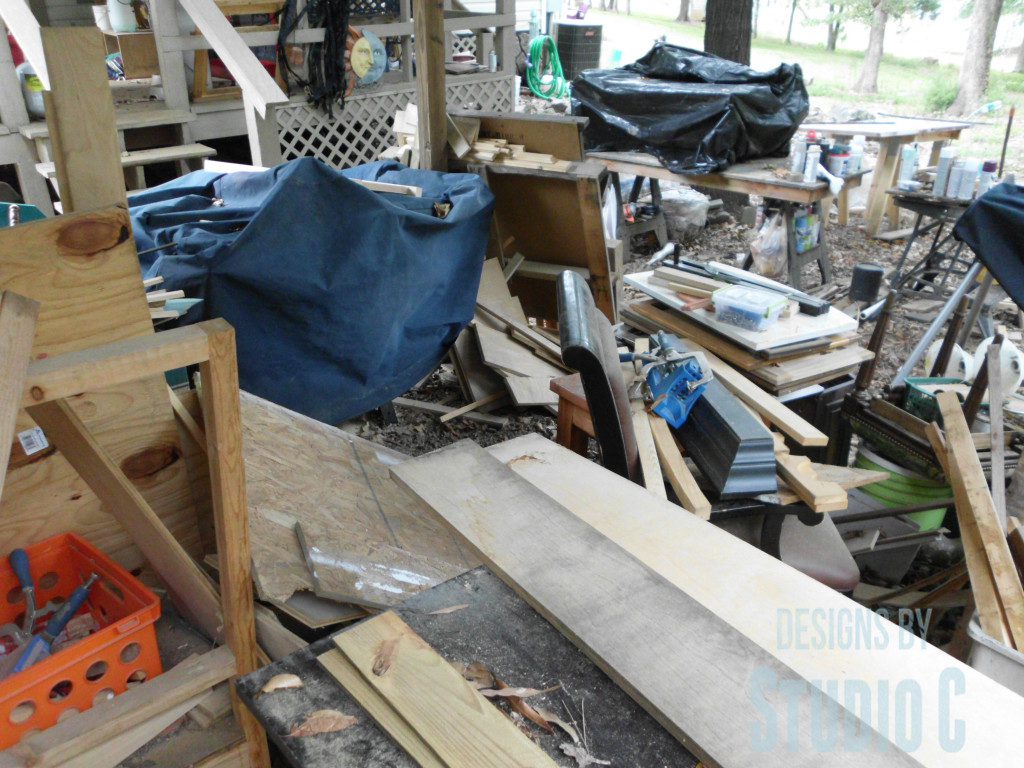 We did our best to make our work area more efficient and safe, which is our number one priority! We stacked plywood scraps, and corralled smaller off-cuts from 1x material into an old garbage can (I have a project using these which I will share later!!). We moved everything out of the way of the table saw, Big Daddy, and moved the drill press, bandsaw, and scroll saw for easier access.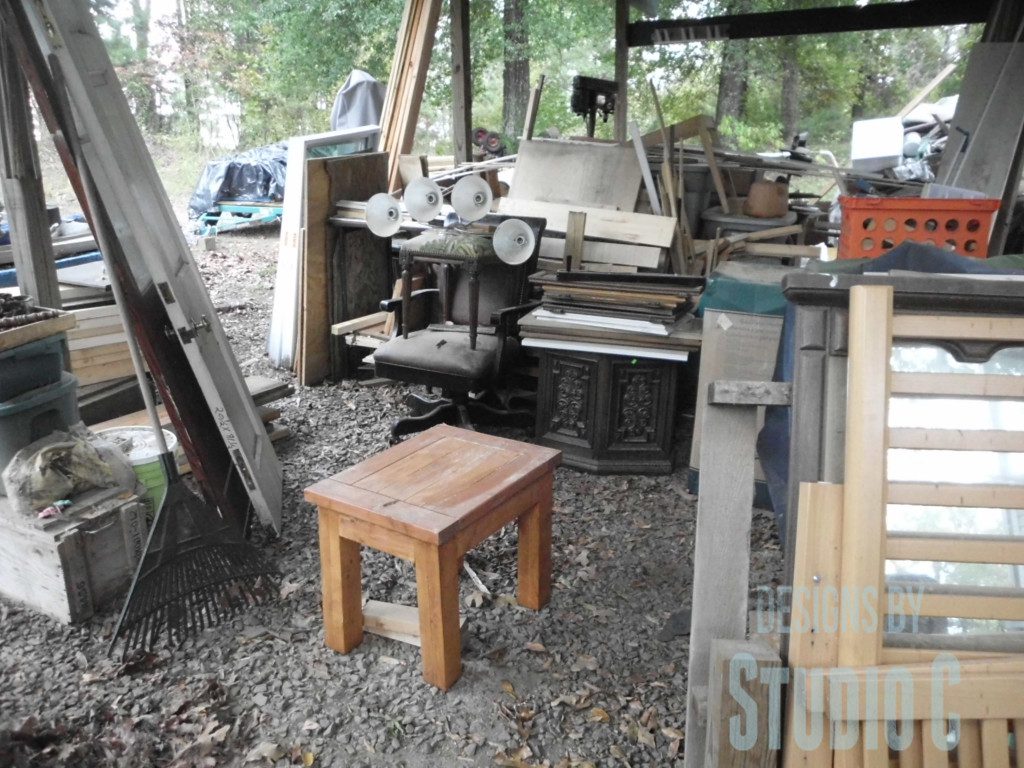 So with everything organized and in a new place, Matt and I can get our build on! And then this arrived…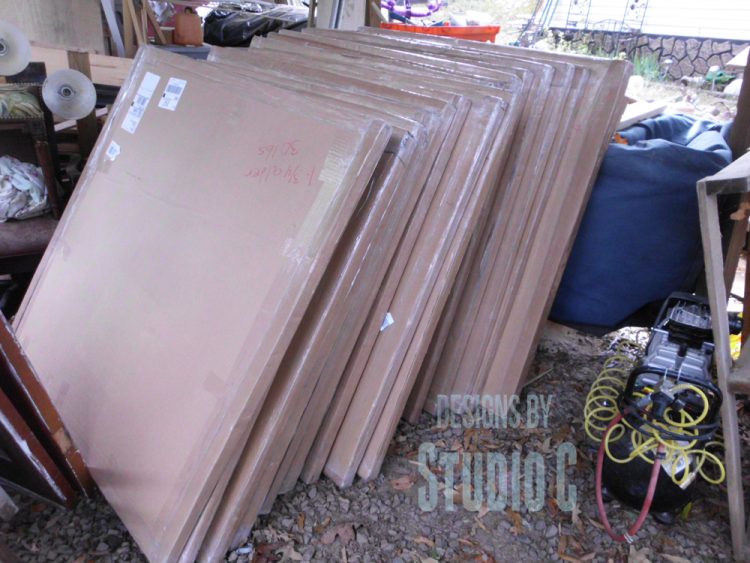 I have recently partnered with Columbia Forest Products to create project plans using their PureBond Plywood for a major home improvement retailer… I have a ton of different species of plywood that I get to work with!! Bring on more scraps for me to hoard!!