A Dog Crate for a Fundraiser
A little more than a year ago, I drew plans for The Design Confidential to build a dog crate. I was going to build this for our furry friend, Pokey. I had the pieces cut and the crate was partially assembled until building ADD took over and I moved on to something else.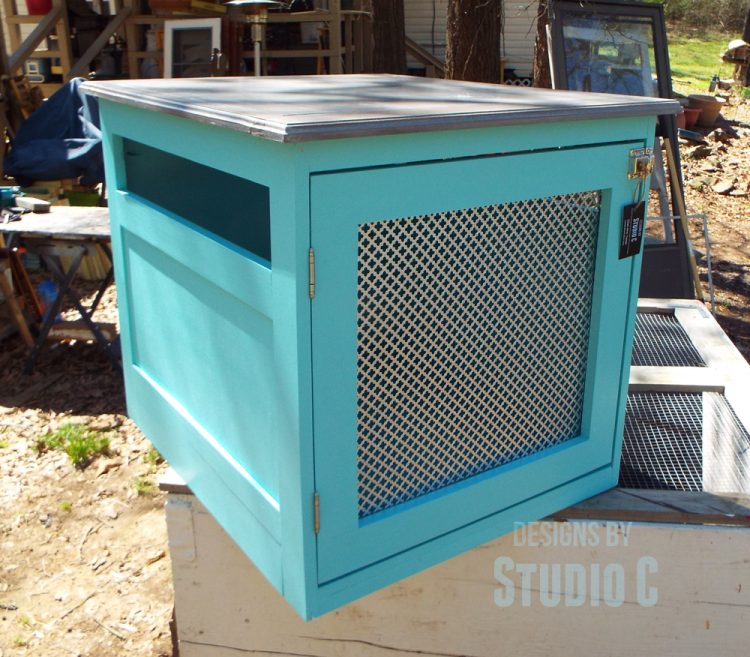 A few weeks ago, a friend sent a message to me needing items for a silent auction at our local dog park. I remembered the partially started crate, and dug out the pieces. this is part of my new mission to someday park the car (not the table saw) under the carport.
I spent a few days sanding and finishing the crate…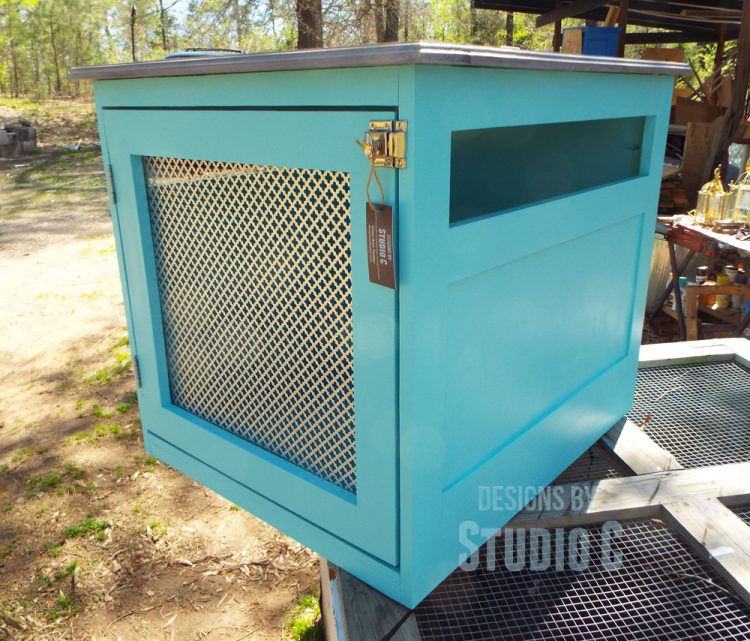 I love the way it came out! I stained the top using Rust-Oleum in Walnut, then Sunbleached (which is now discontinued), then finished it off with the Rust-Oleum Ultimate Polyurethane in Matte and the wet-sanding technique.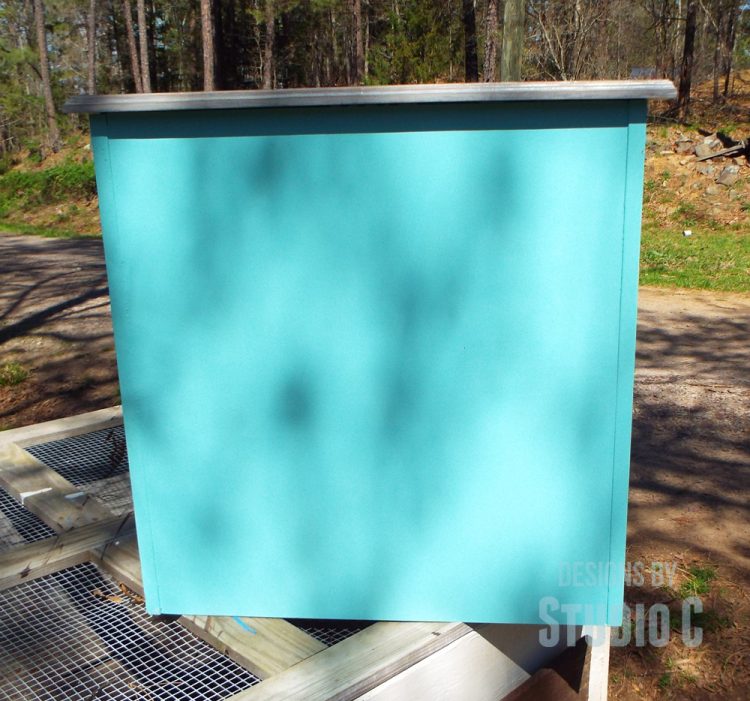 The cabinet itself has been painted with an aqua paint from the "mistake rack". I'm not sure of the color name but it looks fabulous with the weathered grey top!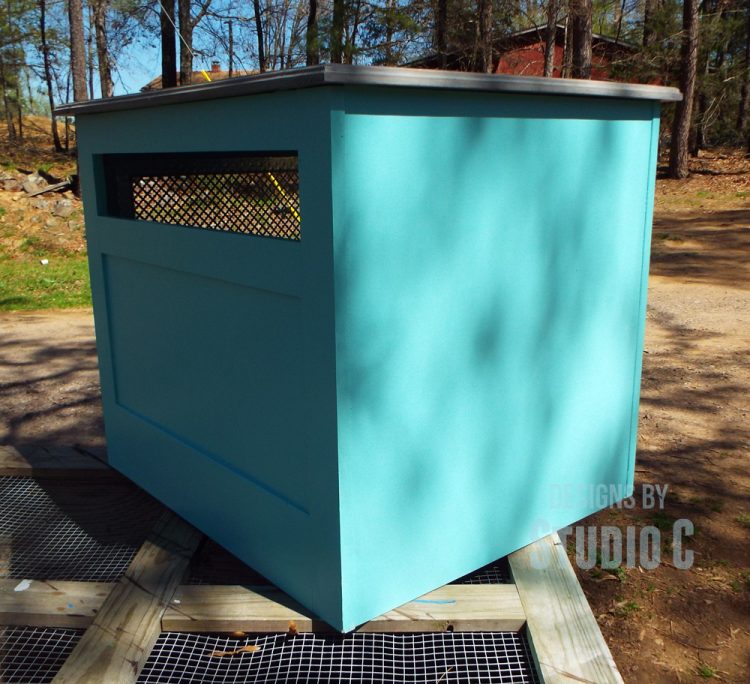 The hardware is in a nickel finish (which I purchased from Rockler), as well as the panel in the door which is decorative punched aluminum.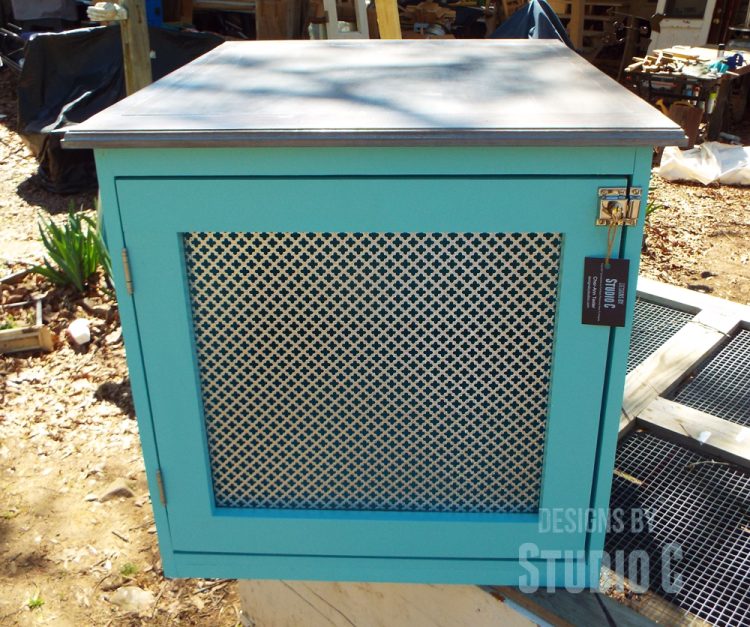 I am always so self-conscious of my work and was pleased to find out that there was a bidding war going on for the crate! I sure hope it makes a nice place to relax for someone else's furry friend!