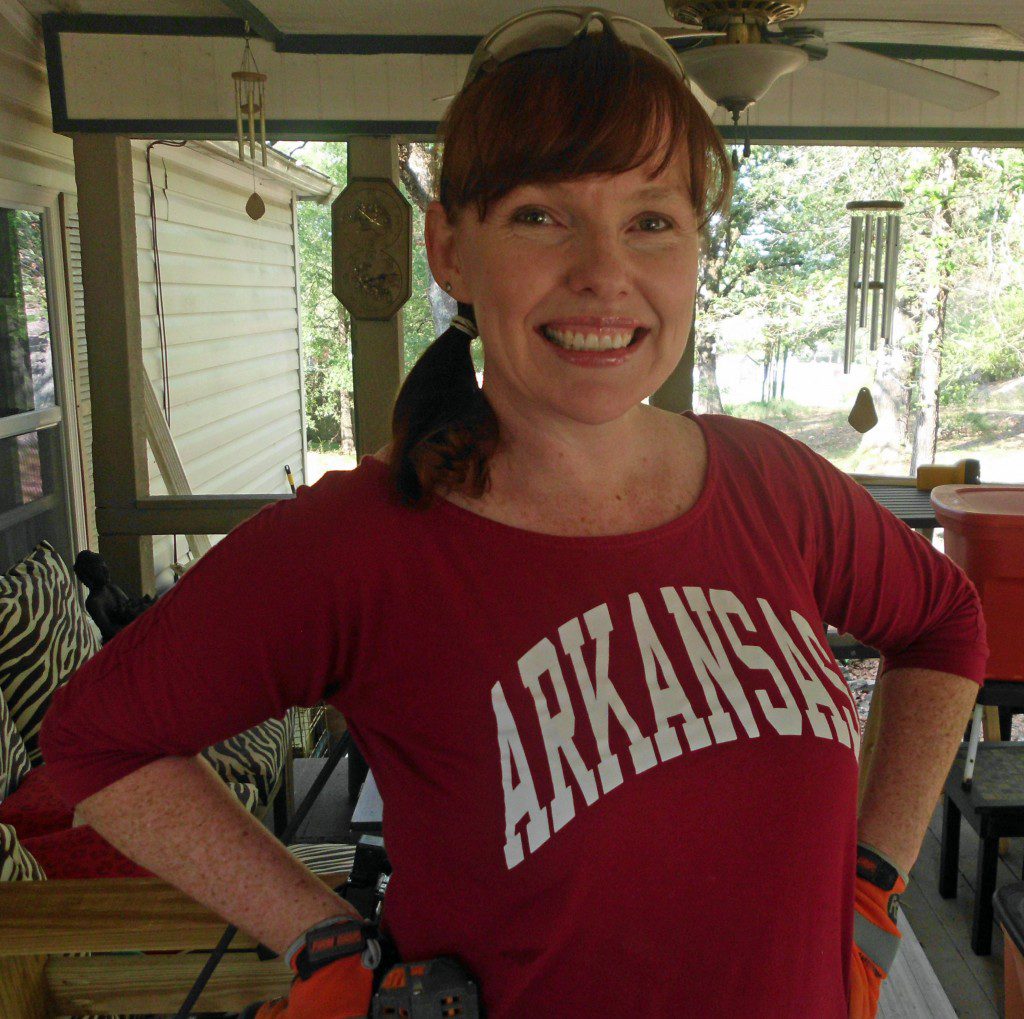 My name is Cher and I absolutely love anything crafty and DIY! I have been sewing since I was old enough to play with Barbies and was the girl who sewed prom dresses in high school but only after my own was finished! I worked in an alterations shop (where the other employees had kids and grandkids my age) while I was still in high school and into college. I made all of my kids clothes from the time they were born until they no longer thought it was cool.
I got into DIY a little later in life when my friend was showing me how to use the miter saw and an air nailer. I was hooked and have since gone on to remodel both bathrooms in my house as well as my kitchen and building countless pieces of furniture. Woodworking and DIY are definitely a constant learning process as I am learning something new every day and want to be able to share what I've learned with others.
I also went back to school and earned a degree in Drafting. I worked as a detailer for a steel fabricator for two years before I started drafting furniture plans. I am experienced in AutoCAD, SketchUp, and some SDS/2. I have a portfolio on Coroflot where a sampling of my work can be viewed. I am a builder and draftsman for hire, and also Green Advantage Certified in both Commercial and Residential construction. I am a member of the Home and Garden Advisory Panel for Better Homes and Gardens, as well as being a featured contributor to Bob Vila Nation. I draft furniture plans for The Design Confidential and absolutely love what I do! I have been featured at Bob Vila Nation, Decor Hacks, Knock-Off Decor, Apartment Therapy, and of course, The Design Confidential. My latest feature is for Purebond plywood. Designs by Studio C has also been listed as a Top 35 DIY Blog by Vibrant Doors and my recycled ammo box lid sign was featured at My Repurposed Life. I've also had a Jewelry & Makeup Holder featured at JenniferRizzo.com and I Love That Junk, as well as my Old Door Bookcase featured at My Repurposed Life.
As a side note, I graduated college with honors and am a member of Phi Theta Kappa, an international honors society.
I just love to build stuff and create, and I hope you enjoy crafting and DIY as much as I do!
Contact me at  cher@designsbystudioc.com or designsbystudioc@gmail.com if you have any questions or comments – I'd love to hear from you!